No Comments
Event Preview | Denver Rare Beer Tasting Announces Full Pour List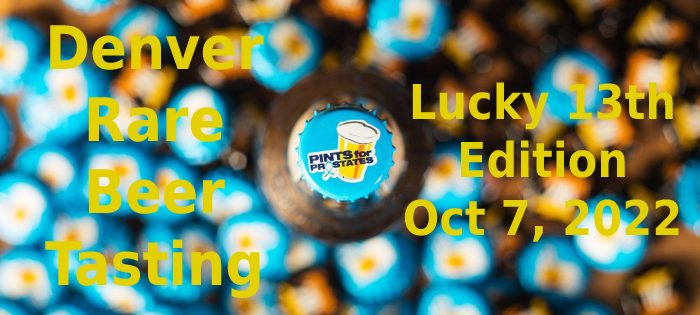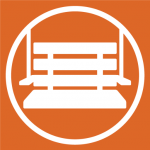 This year on the Friday of GABF week, Denver Rare Beer Tasting will celebrate its 13th anniversary with 60 breweries pouring some of their rarest and most sought-after beers. The event taking place, Friday, October 7 from 12-4pm once again benefits Pints for Prostates, a grassroots organization with the aim to raise awareness among men about prostate cancer and the importance of early detection in fighting the disease. This event "gives us the opportunity to reach men through the universal language of beer with an important health message," said Rick Lyke, founder of Pints for Prostates. As always free men's health screenings will be offered at the event, and all proceeds will be used to provide screenings for thousands of men, giving them important health data and early warnings about potential prostate cancer, heart disease, diabetes and other common male health issues. 
Throughout the last decade, Denver Rare Beer Tasting (DRBT) has grown to become one of the crown jewel events to highlight the Great American Beer Festival weekend. Taking feedback from attendees of years past, this year's DRBT seeks to create a more intimate atmosphere in which patrons can enjoy rare and vintage beers from an impressive lineup of breweries across the country. This year's event will feature 60 breweries spread across 3 floors of the McNichols Civic Center Building at 144 W. Colfax Ave, with a capped attendance of 200 less people allowing more space for attendees to relax and enjoy the event. The beer list is once again impressive and features many beers not found anywhere else from barrel-aged rarities to 10+-year-old vintages to beers that seldom see the public light of day.
In addition to unlimited sampling of beers, attendees also receive lunch, a tasting glass, a t-shirt, a program and free entry to a drawing for an exciting beer trip. There will be a silent auction featuring unique beer experiences and collectibles that attendees can bid on. As mentioned previously, there will also be free men's health screenings as part of the Brewers Health Initiative.
Rare beer for a good cause is an easy sell for those interested in attending. Tickets are still available, so make sure to secure yours while they last. In addition to GABF and the first ever PorchDrinking Beer Festival, Denver Rare Beer Tasting is a highlight in a week of high-profile beer events in Denver. Don't miss out!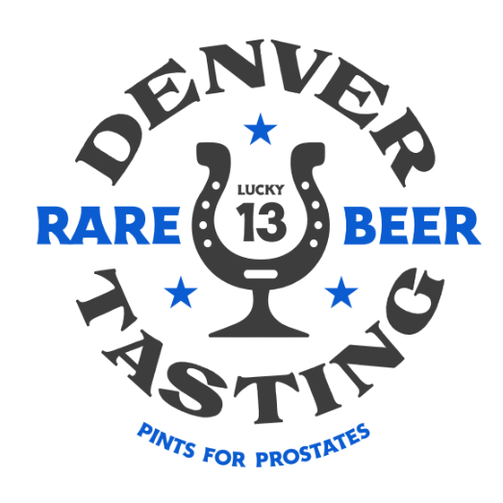 The full list of announced breweries and beers has been announced below:
Alamo Beer, San Antonio, TX – Gewurztraminer Sour Berliner Weisse, Imperial Mesquite Brown, Imperial Marshmallow Stout, Coconut Stout and Honey Barleywine

Amalgam Brewing, Denver, CO – Vanilla Boysenberry Reduction

Avery Brewing, Boulder, CO – 2010 Mephistopheles' Stout

Baere Brewing, Denver, CO* – Bring The Greenback

Barrique Brewing & Blending, Nashville, TN* – Wet Hop Reserve

Beachwood Brewing, Long Beach, CA* – Barrel-Aged Full Malted Jacket and Funk Yeah Lost Time

Big Sky Brewing, Missoula, MT – 2020 Ivan the Terrible Imperial Stout

Boston Beer, Boston, MA – Platinum Blonde and Utopias (Not So) Old Fashioned

Bottle Logic Brewing, Anaheim, CA – Static Momentum

Bow & Arrow Brewing, Albuquerque, NM* – Spiced Belgian Table Beer

Branch & Bone Artisan Ales, Dayton, OH – Detrick Reserve and Trinity Of Oak

Broken Compass Brewing, Breckenridge, CO* – The Town Bicycle

Bruz Beers, Denver, CO* – Drenched Peach and Currant Serenite Barrique

Burns Family Artisan Ales, Denver, CO – Precambrian Megaripple and Ode To Yggdrasil Solar Eclipse

Casey Brewing and Blending, Denver, CO – West Bank

Cellar West Artisan Ales, Lafayette, CO* – Make Hay

Cerebral Brewing, Denver, CO – Monsters at Midnight

Cosmic Eye Brewing, Lincoln, NE* – Steambreather Dampfbier

Denton County Brewing, Denton, TX* – Pêches Sauvage

Dogfish Head Craft Brewery, Milton, DE – Palo Santo Marron Aged in Laphroaig Barrels and Reap the Whirlwind

Drekker Brewing, Fargo, SD – Zoltar Speaks and Decidedly So

Dry Dock Brewing, Aurora, CO – 2018 Bligh's Barleywine

Ecliptic Brewing, Portland, OR – Falling Asteroid Bourbon-Aged Imperial Porter

Firestone Walker Brewing, Paso Robles, CA – No Ends, Only Beginnings

Forager Brewing, Rochester, MN – Wolf and Otter

Fremont Brewing, Seattle, WA – Brew 4000

Garden Path Fermentation, Burlington, WA – Black is Beautiful Westland Whiskey New Oak Barrel-Aged Edition

Great Divide Brewing, Denver, CO – Laws Whiskey House Barrel-Aged Yeti Imperial Stout and Horchata Yeti

Jagged Mountain Craft Brewery, Denver, CO* – MAPLE MAPLE MAPLE!

Joyride Brewing, Edgewater, CO – 2022 Barrel-Aged Loxodonta Imperial Stout

Kane Brewing, Ocean, NJ – Triple Barrel-Aged Rip Van Winkle Wooden Cleat, Field & Oak – Peach & Nectarine 2020 Harvest and Field & Oak – Three Blend No. 1

Left Hand Brewing, Longmont, CA – Barrel-Aged Wake Up Dead and Sinister Barrel-Aged Imperial Stout

The Lost Abbey, San Marcos, CA – Yellow Bus and 15th Anniversary Angel's Share

Metazoa Brewing, Indianapolis, IN* – Mortal Wombat, Barktoberfest, Fresh Hop IPA and Fresh Hop Hazy IPA

Moksa Brewing, Rocklin, CA – Birthday Barleywine and Pastry Mode

Nebraska Brewing, La Vista, NE – Melange A Trois and MOAB (Mother Of All Bettys)

New Image Brewing, Arvada, CO – 9505 Barrel-Aged Barleywine

NoDa Brewing, Charlotte, NC – Old and New Monstro

Odyssey Beerwerks, Arvada, CO – Blueberry Maple Pancake Barrel-Aged Imperial Porter

Olde Hickory Brewery, Hickory, NC – Omega Point 25th Anniversary Beer

Ozark Beer, Rogers, AR – Meryl Haggard (Meryl not Merle!)

Perennial Artisan Ales, St. Louis, MO – SdC Blend 2022: Vanuatu

Prison City Brewing, Auburn, NY – Barrel-Aged Wham Whams

Radiant Beer, Anaheim, CA* – Germany By Way of Texas

The Referend Bier Blendery, Kutztown, PA* – Tender Buttons 2020

River North Brewery, Denver, CO – Double Barrel-Aged Father Time and Double-Barrel Aged Shadowman

Rowley Farmhouse Ales, Santa Fe, NM – If You Must – Tablas Creek

Saint Arnold Brewing, Houston, TX – 2021 Pumpkinator Aged in Bourbon Barrels

Sierra Nevada Brewing, Chico, CA – AHS Pigs In A Kilt and Bigfoot 2012

Spice Trade Brewery & Kitchen, Greenwood Village, CO* – Bourbon Barrel-Aged Imperial Farmhouse

Trophy Brewing, Raleigh, NC – Heavyweight Champ

Union Craft Brewing, Baltimore, MD – Bright Light Dry Hopped Barrel-Aged Saison

Verboten Brewing, Loveland, CO – 2021 Double Oaked Amburana Grow Old With You and 2022 Not a Speck of Light: German Chocolate

Wayfinder Beer, Portland, OR* – '21 BeYOB Doppelbock

Weathered Souls Brewing, San Antonio, TX – Barrel-Aged #BIL

WeldWerks Brewing, Greeley, CO – MD (Medianoche Derivation) Blend #1 and Vanilla Moonlight

Westbound & Down Brewing, Idaho Springs, CO – Single Barrel Select: Heaven Hill Double Absence and Single Barrel Select: Weller Louie

WestFax Brewing, Lakewood, CO – Peanut Butter Chocolate Beta Wave

Wild Mind Ales, Minneapolis, MN – Die Dreaming and Sonic Painting and

Woods Boss Brewing, Denver, CO – Barrel-Aged Imperial Hisolda and Razzy Morals
* First Denver Rare Beer Tasting appearance
---