No Comments
Brewery Showcase | Cellarest Beer Project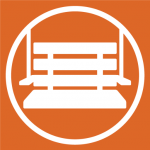 Cellarest Beer Project in Asheville, North Carolina, is the brainchild of Harrison Fahrer and Mark Goodwin. The brewery derives its name and logo from the practice of resting or fermenting all its beers in wood.
The co-founders met while attending Appalachian State University, just north of Asheville in Boone, NC. After college, Fahrer began a successful career working in front-of-house for bars, restaurants and hotels. Goodwin went west to Portland, Oregon where he built his skills working for McMenamins and Cascade Brewing. Cascade specializes in sour beer production and that specialization brought Goodwin back to western North Carolina in 2016 to head up Burial Beer Company's wood-aged and sour beer program.  
Fahrer and Goodwin formed the idea for Cellarest in 2018 while camping together in the Blue Ridge Mountains. They signed the lease on their West Asheville space in 2020 and opened their taproom, called The Beer Parlor, in February of 2021. Goodwin became the brewery's Head of Fermentation and Fahrer is the General Manager. 
The Beer Parlor and production space are in a cinder-block building painted a vibrant blue with a custom mural next to a large roll-up window and glass garage door entrance. The bold exterior color frames the light white interior with copper-clad fermentation tanks and wood accents. Behind the bar, beer faucets project from a white subway tile backsplash framed in wood. The taps are offset by a window into a production space where large wooden barrels take pride of place.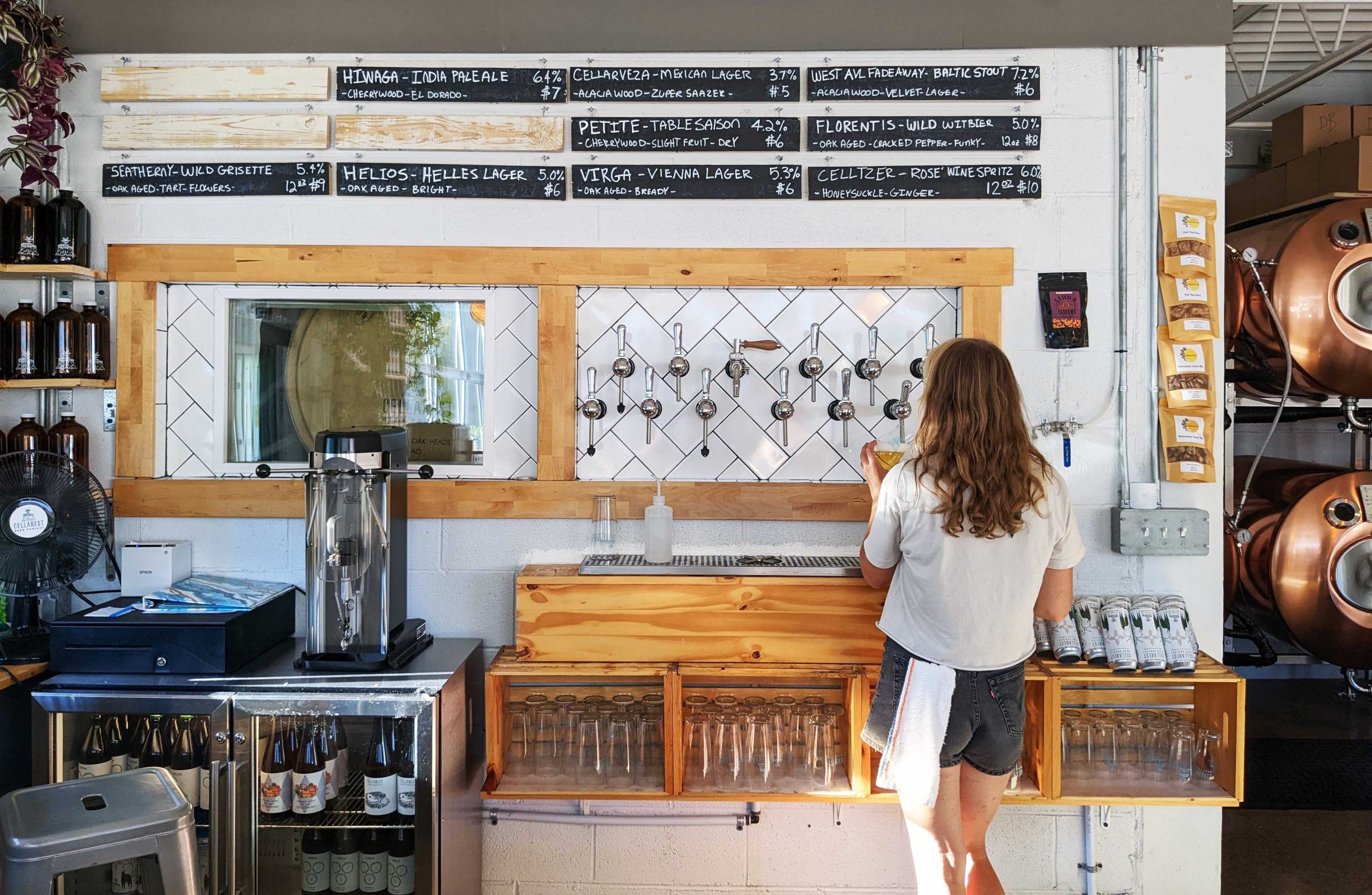 "Everything brewed is either fermented or rested in wood: oak, cherry wood or acacia, and we always use 100% North Carolina malted grain," said Fahrer. He continued, " Everything we do is small batch and we keep a healthy rotation of new beers month-to-month, season-to-season."
With a small 4-BBL brewhouse, this is a process-driven brewery focused on cellaring and the intricacies of fermentation touched by wood in all its forms. Time must also be mentioned as a key ingredient in Goodwin's process because it can take months and sometimes years for wood to impart its full impact on each brew. 
Fahrer said, "We focus on farmhouse style ales and lagers, typically on the lower ABV side, though we don't shy away from 7.2% Baltic Stout or a 7.4% India Farm Ale either. We brewed everything from oak matured lagers to cherrywood fermented IPAs to mixed culture beers like tart golden ales, brett Saisons or, our most recent addition, 'Early Summer' a wild ale made with locally foraged juneberries and rested in oak for 13 months."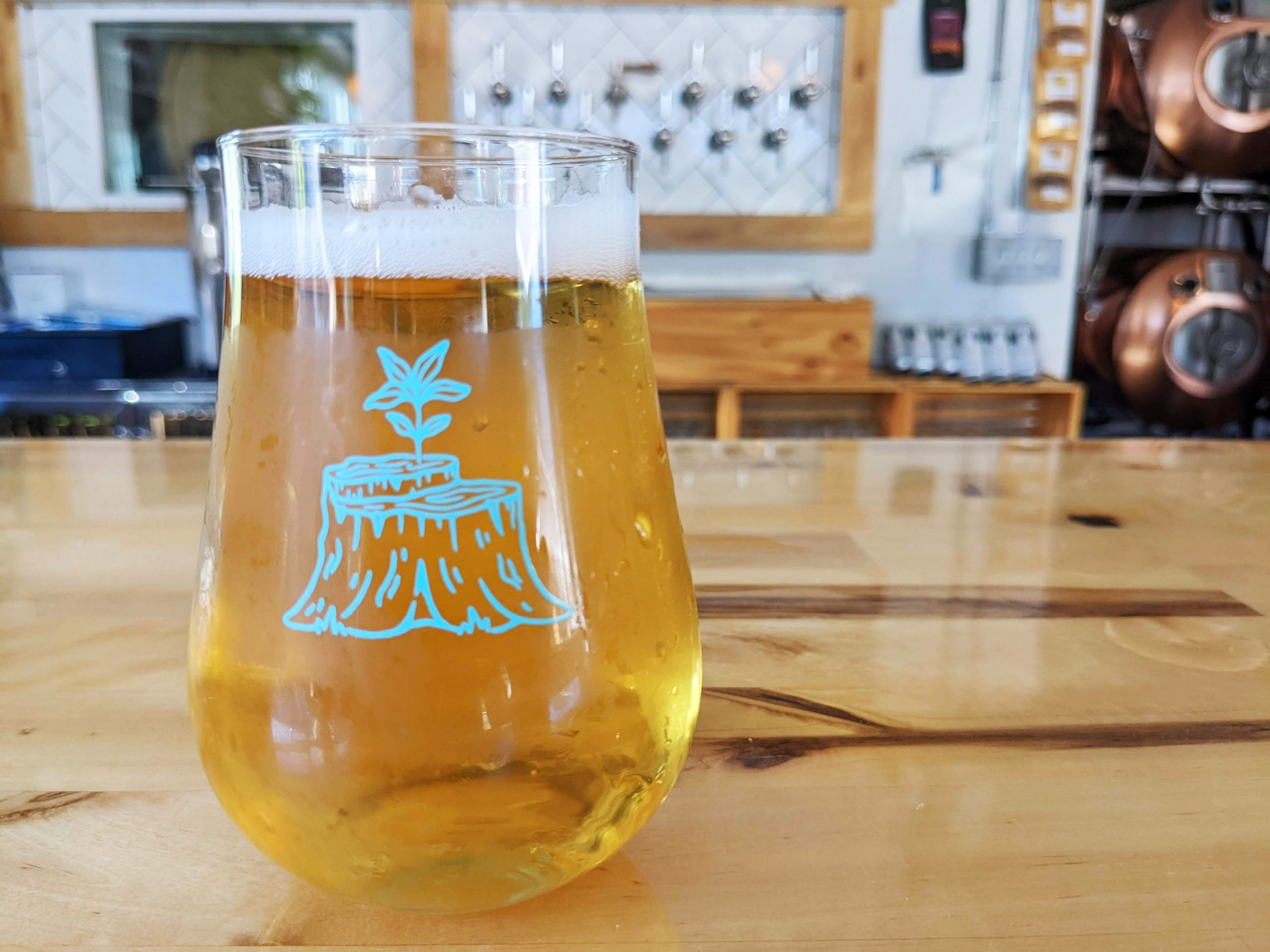 When asked about his favorite beers of the moment, Fahrer said, "Our 'Helios' oak matured Helles lager that we have on side pull and in bottles and our 'Seatherny' Wild Grisette have both been house favorites! They couldn't be more different so it really just depends on our mood."
Cellarest offers beers to sip and savor in artsy west Asheville. With its use of wood and grains from North Carolina, the brewery has become a popular neighborhood hangout and a great spot for visitors to get a taste of place.
Photos by Eeva Sharp
---