No Comments
Swamp Rabbit Brewery | Honey Bunny Ale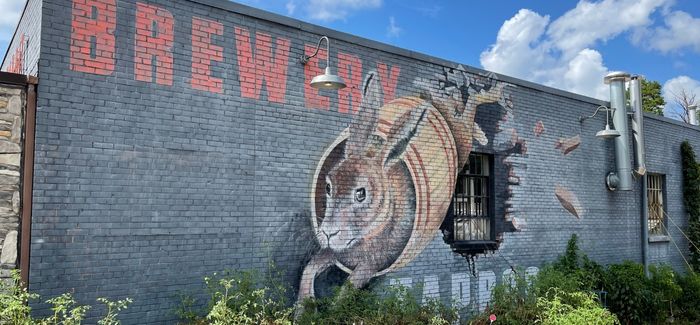 Poised between Asheville, NC's booming beer scene and Greenville, SC's up-and-coming arena lies a somewhat hidden gem of a beer from a brewery on the edge of the Blue Ridge Mountains: Honey Bunny by Swamp Rabbit Brewery. And it's a beer worth traveling for.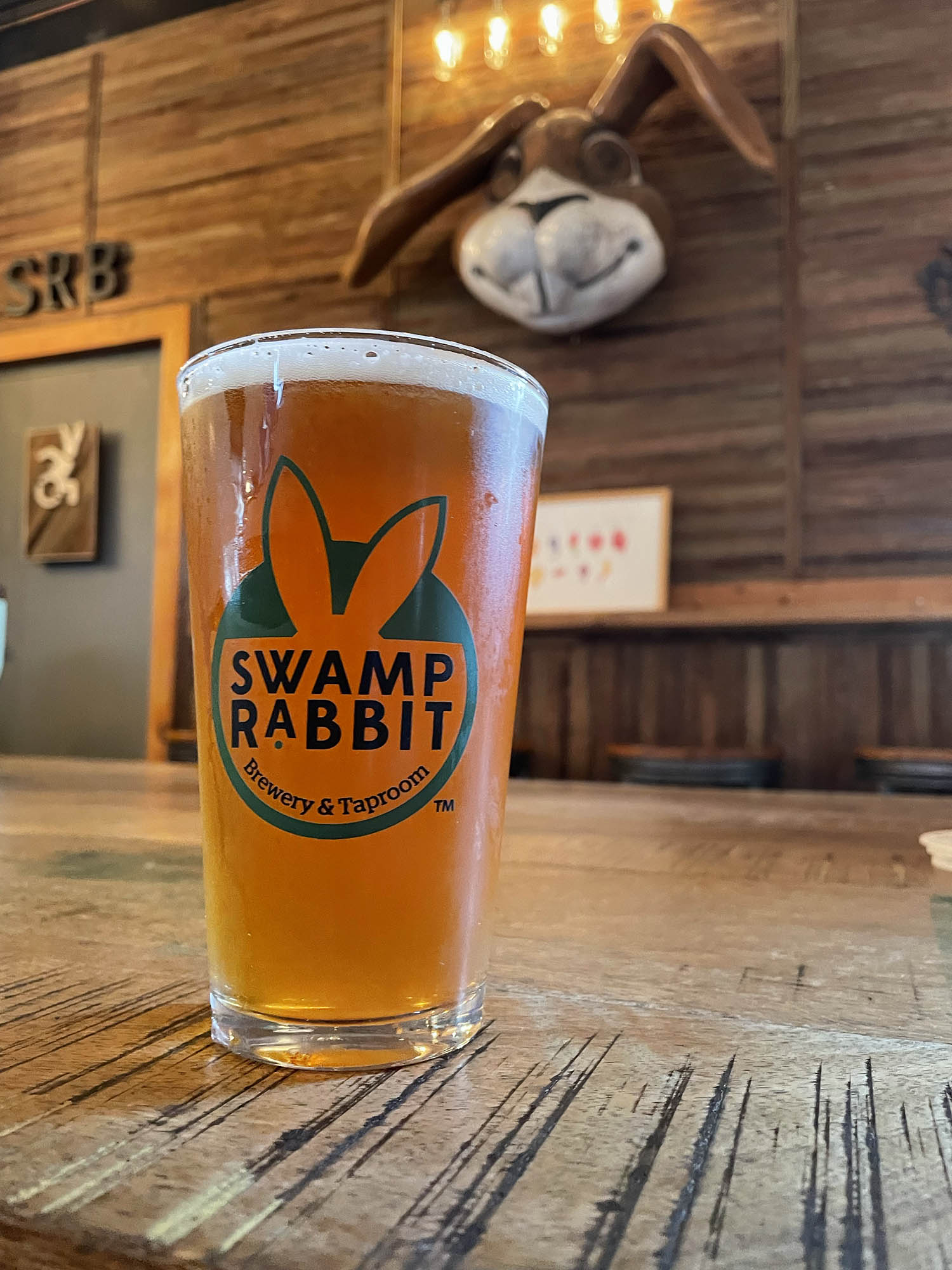 Founded in March of 2014, Swamp Rabbit Brewery has no shortage of history and hardware (awards). Founder Ben Pierson has accumulated over 35 years of industry experience, including serving as a GABF judge for two terms and working as a brewery consultant for 20 new breweries across the U.S. and abroad (including England & Germany). The brewery is family owned and operated, located adjacent to the Swamp Rabbit Trail (a 22-mile multi-use greenbelt pathway) in Travelers Rest, SC, which is where the brewery's name is derived. Rooted in their community, Swamp Rabbit brings both consistency and delivery on classic styles, and their Honey Bunny Honey Ale is no exception. 
Originally created for a close friend's wedding by head brewer Andrew Myers, Honey Bunny is classified as a "honey beer;" however, you could practically consider it a "Vienna Lager with honey and coriander" according to Andrew. This beer strikes a pleasant balance: it holds a nice tension between malt and bitterness, while not being prominently sweet. Using Mandarina Bavaria hops and infused with orange peel, the beer is tethered by a backbone of Pilsner malt base & Czech Lager yeast. Due to its approachability (5.8% ABV and 20 IBUs) Honey Bunny is intended to be enjoyed and shared with wide audiences. Appreciation hits right away once you experience its balanced drinkability upon the first sip. If you have an affinity for Lagers with a slight twist, go no further.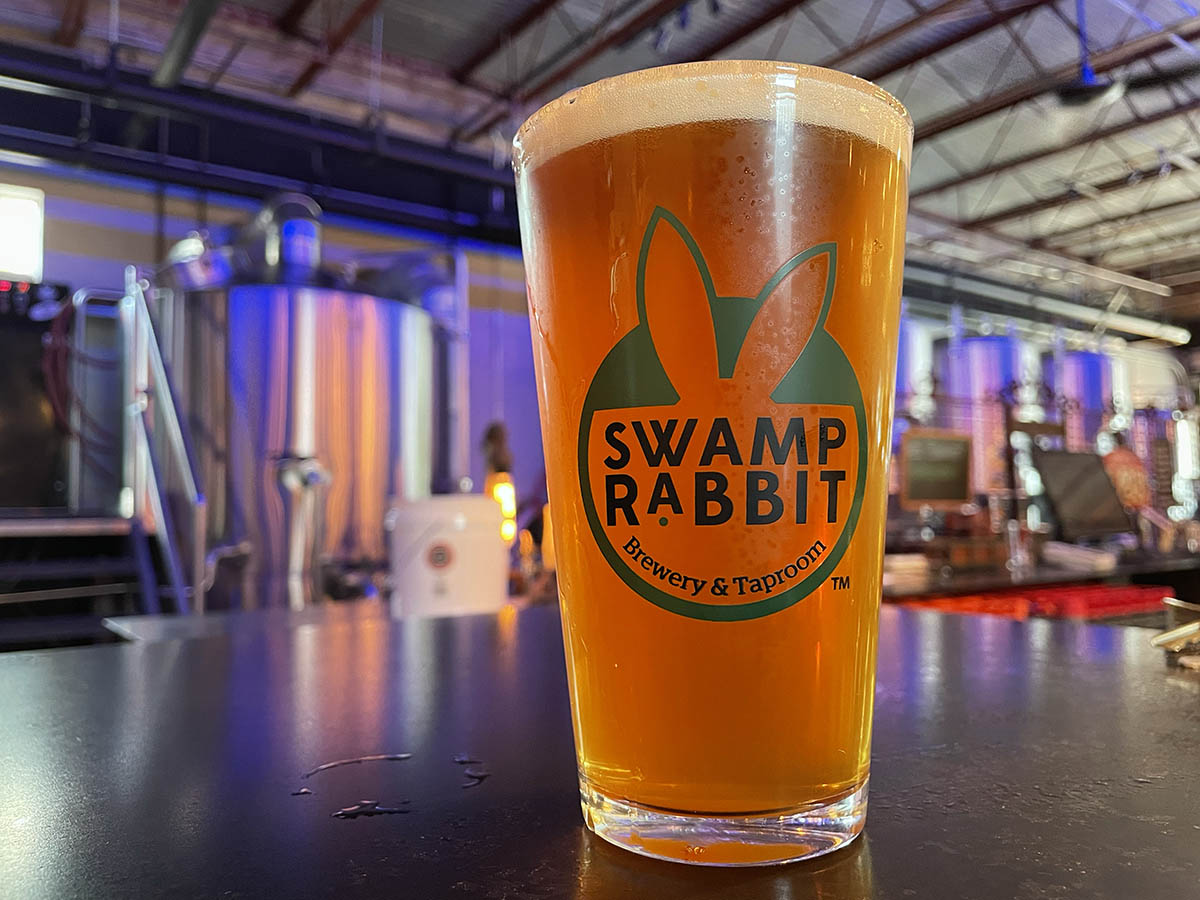 Honey Bunny is brewed twice a year, yet is commonly found at the brewery from June through September. Being a hyperlocal focused brewery, you'll need to travel into the taproom and experience a pour for yourself (or grab some growlers to-go). That's right, Swamp Rabbit brewery still ascribes to its original vision of being a true local brewery with a focus of being ingrained in their neighborhood. Currently, they do not distribute or offer packaged products, which is part of what makes this beer so special and intriguing. In a world of UberEats and Drizzly, it is remarkable to find some things that can still only be experienced and enjoyed inside their true environment. Head brewer Andrew weighs in on this topic; "Our focus is to create well-rounded beers that are both drinkable and true to style. We offer a comfortable and safe environment for people to come hang out and bring their families to." Even while I had the opportunity to speak with Andrew, he was pulled away multiple times to engage in pleasantries with locals and regulars. "We really focus on offering our space to our community and ensuring that it's inviting." The taproom is adorned with recycled California redwood, reclaimed from an old barn in South Carolina. From the bar to the shiplap walls, this rare commodity is fashioned and creates a warm undertone.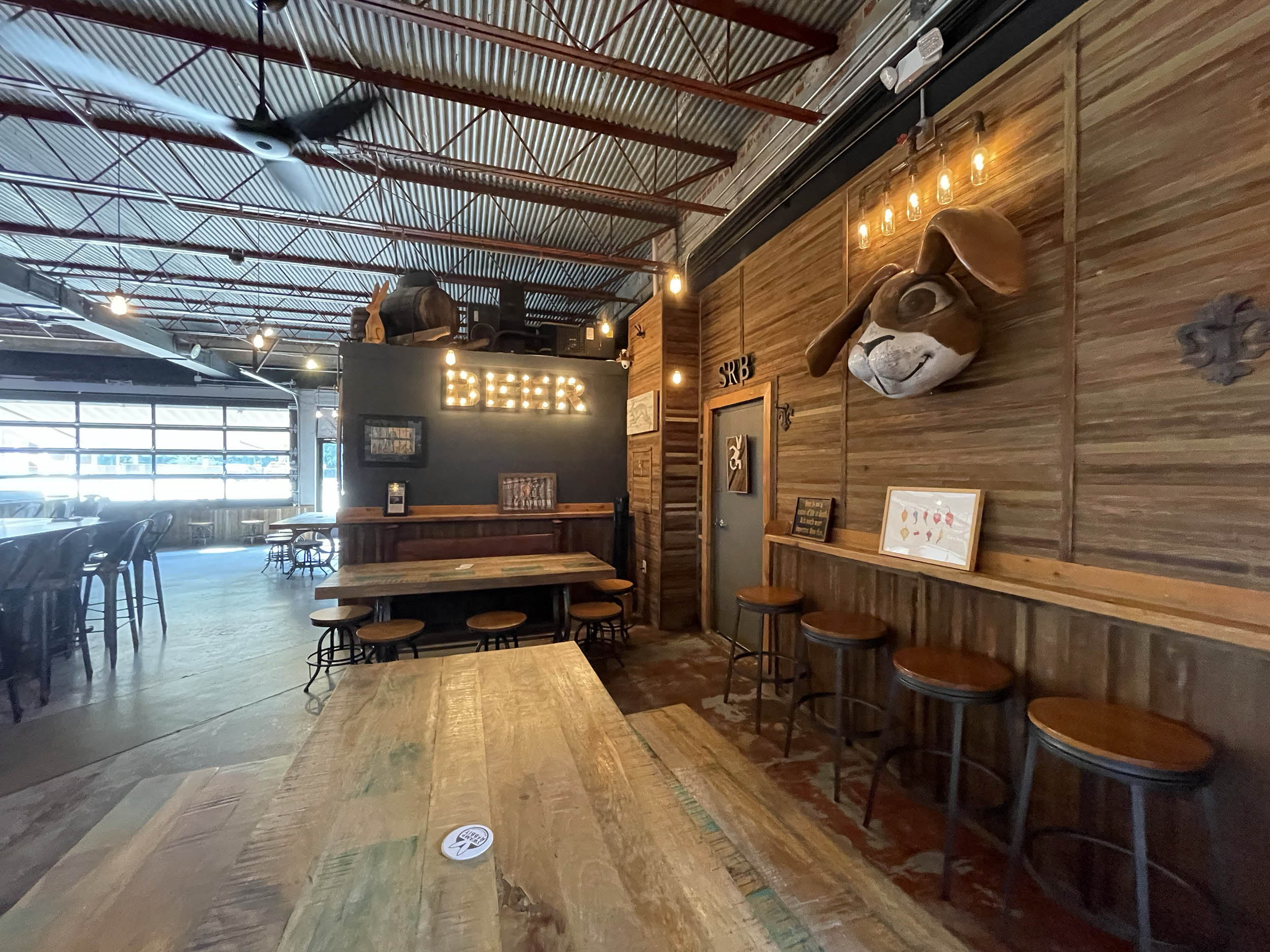 Producing beer with their 10-barrel system, Swamp Rabbit Brewery draws both a local crowd, as well as folks traveling between Asheville, Greenville, Atlanta and beyond. Swamp Rabbit has brought home several accolades since opening in 2016, including a silver medal in GABF for their Maibock, as well as a silver in World Beer Cup for their Stout in 2018.
So next time you're traveling through the southeast and need an excuse to take a slight detour and discover a delicious brew, hop on over for a taste of something special, Honey Bunny.
---