No Comments
Revolution Brewing to Release Two Barleywines in July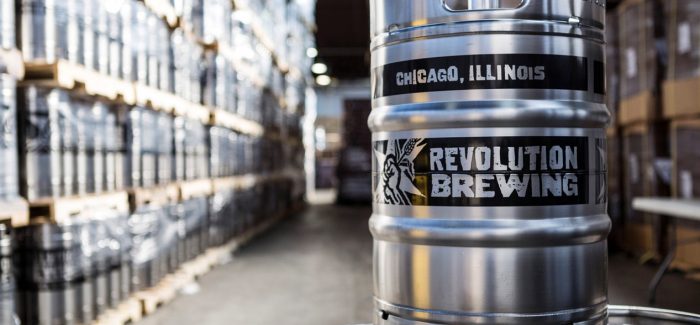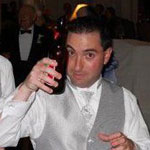 Big Stouts and Barleywines are typically released in the fall and winter. The cold and sometimes downright freezing temperatures create a perfect atmosphere to drink beers that are more than 12% ABV. So naturally, when Revolution Brewing announced that two big English Barleywines are getting released in mid-July, it turned heads.
"We thought there was an opportunity to give the Deep Wood program a new spin," says Marty Scott, who oversees Revolution's barrel program. "These beers often are heavy on purpose with super bold and seasonal flavors for the most part."
On July 19 at an event the brewery is calling Midlife Crisis, Revolution will release Strawberry Jacket and Honey Jacket. Both are English Barleywines brewed with, if you haven't been able to figure out, strawberries and honey as the leading flavors.
https://www.instagram.com/p/By1L8fPAFEe/
Both are high ABV beers with Strawberry Jacket coming in at 13% and Honey Jacket topping the scales at 14.6%. They'll be released from the brewery on the July 19, and each will be $40 for a four-pack of cans.
As for why the flavors, one was pretty easy to figure out, the other one took a bit more testing.
Revolution has 500,000 bees living in 10 hives on their rough. They've been collecting honey all year so when they say the honey is local, it pretty much can't get more local than that.
"We hadn't messed with honey before and it's a traditional brewing ingredient so it was a slam dunk," Scott explains. "It was really just how much did we need and how sweet or dry was the appropriate dose of honey in the beer."
For the strawberry, it wasn't as simple.
"We tried blackberry, sweet cherry, tart cherry, boysenberry, raspberry, all the usual suspects," Scott says. "They either tasted like other beers that we've made in the past or we could think of far too many commercial examples. When we tasted all those fruits together, it was obvious that we were going to go strawberry."
Both beers have been aging for 18-months and went through the typical Revolution process for making a Barleywine. When originally making the Barleywine, they purposely make some batches too sweet and some too dry. It's up to the brewers to blend them just right to come up with the optimal flavor.
The beers used in the upcoming release were actually slated to be apart of the Deep Wood series that would come out later in the year. However, because of the size of Revolution's barrel program, they were able to make the summer release a reality.
"There is lots of planning and for thought that goes into these beers," Revolution's Communication Manager John Carruthers explains. "Once you lock into a production schedule, it's not easy to shift that. We have such a tremendous barrel program that we can bump things a bit and have some fun with it."
As for whether the summer Deep Wood release becomes an annual tradition for Revolution, Scott hasn't even gotten that far yet.
"Haven't even thought about that," he says. "I don't think we'd naturally want to repeat it year after year. The good ideas would have to be there, I wouldn't want to force it. If we have the beer and a solid idea, then sure."
For the event itself on the 19th, it will be run similarly to the other Deep Wood releases. There will be a can release and then in the taproom the draft list will be full of rare beers. Since Revolution is celebrating Barleywine, the list is all different Barleywines with some very rare ones making an appearance like Double Barrel V.S.O.J Rye and 2014 Straight Jacket.
"We want to make sure that we can have fun and celebrate a relatively unsexy beer style and take it to a new place and do it like Revolution does," Scott explains. "Summer barrel-aging English Barleywine sounds stupid, but we know we can do it in a way that's faithful to the consumer."
Get more information on the Midlife Crisis event.
---