No Comments
Ultimate 6er | Six N/A Beers to Keep in Your Fridge After Dry January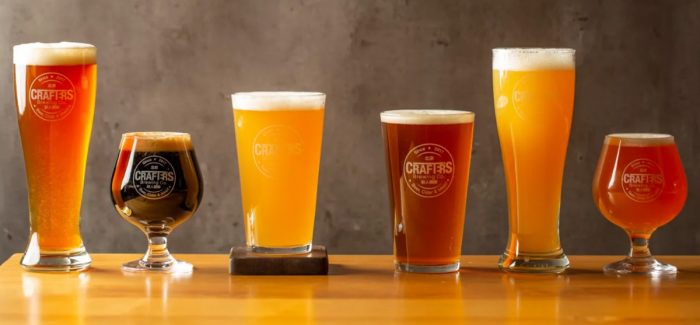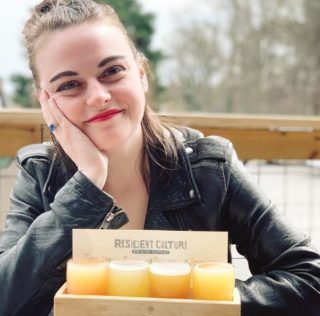 As a native Wisconsinite, Dry January does not immediately evoke a "let's do this" kind of attitude. To be fair, for a long time the only non-alcoholic options around was soda (translation for some of my Midwestern pals: pop), and that is not appealing. Fortunately, there has been a shift in what is available, particularly in January because Dry January is becoming more and more popular. It's also just more inclusive to make fun NA options available; whatever reason for someone not drinking, it shouldn't mean they can't enjoy themselves!
Going into 2023, there were a lot of non-alcoholic options at some of my favorite spots, including mocktails and non-alcoholic beers that actually had good reviews. While I am very excited to enjoy a flight at a brewery, it is great to know that I found some delicious non-alcoholic options to fall back on throughout the year.
View this post on Instagram
For those unfamiliar with Untitled Art, they are a brewery out of Wisconsin, but they distribute to many states. They have consistently put out great beers, and even have an excellent seltzer line. Of the three non-alcoholic beers I tried (a Mexican Lager, Italian Pilsner, and Juicy IPA), this one was my favorite. The Juicy IPA was brewed with Citra and Mosaic hops, and I would easily order this at a bar if I wanted a hazy IPA, whether or not I was trying not to drink any booze. They have been tinkering with Non-Alcoholic beers for multiple years at this point, so if you see them on the shelves, they would be my recommendation for a variety of NA beers.
---
View this post on Instagram
Stopping at Temperance in the midst of Dry January, I was happy to see a couple of mocktails available, but was more impressed by their Double-Dry Hopped "Near Beer". Most non-alcoholic beers are classified as having less than .5% ABV, and the Near Tears comes in at .3%. Their description of a hazy pale with notes of a saison is spot on. Personally, saisons are in my top three styles of beer, so having access to a near-saison was great! This beer is only available at their taproom location in Evanston, IL for a limited time.
---
View this post on Instagram
A non-alcoholic beer list is sorely lacking without the presence of Athletic Brewing Co. Well-known in the industry as a solely non-alcoholic beer brewery, Athletic has led to many other breweries to step up their game in the NA world. Of the multiple Athletic Brewing beers I had, the classic Run Wild IPA was the winner. If you poured this in a glass without seeing the can, you could hardly tell the difference.
---
View this post on Instagram
While technically not a beer, Hoplark has been a huge addition to my home for the last year. Their Hop Water series are a favorite, and it's great to see all the innovation they are doing. A recent release was the Hop Sour, a "Kettle Sour" with carbonated water, hibiscus petals, lemondrop hops and lactic acid. Sour beers were probably the thing I missed most about Dry January, and this scratched that itch perfectly.
---
Another brewery that is known for NA beers, Big Drop Brewing Co. has some great options for those looking to enjoy a beer without the alcohol. The Coba Maya Mexican Lager was a highlight of my Dry January, with all the crispness that you would expect from a good Mexican-style Lager. With lighter styles like these, I found that it becomes harder to make the beer taste good, and Big Drop was able to combat that finding.
---
View this post on Instagram
Going into trying the Hop Water from Noon Whistle, I was pretty excited, because their beer product is top notch (and, as determined earlier, this household loves a hop water). Fortunately, my pretty high expectations were met. This sparkling water is extremely refreshing, and not too sweet, which can sometimes be an issue when making a non-alcoholic option. It's also zero calories, which you can never go wrong with!
Overall, all of these drinks will go into my rotation of available options in my fridge! I'll never stop loving a craft beer at a brewery, but when it comes to inclusivity and available options for everyone, I am ready for all breweries to have non-alcoholic beers on tap, or at least in cans from other breweries!
---