No Comments
More Than a Patio | Breweries Expand Outdoor Activities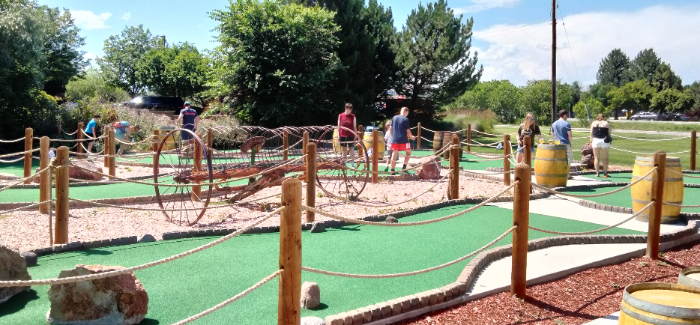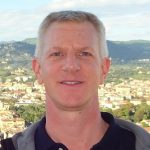 While virtually every craft brewery has a patio where patrons spend afternoons knocking back sessionable summer brews, several Denver-area breweries have taken the concept to a whole new level with a multitude of outdoor activities. These  taprooms offer more than just the patio experience, giving beer-lovers entertainment options like golf, games, dogs and mountain biking.
Dry Dock Brewing | Disc Golf
Dry Dock's North Dock location in Aurora, Colo., has an 18-hole disc golf course adjacent to the taproom/production facility. The course is most definitely "natural-style" so be prepared for some weeds, prairie dogs, raptors and a disc-swallowing ditch running through the middle. However, it's still a fun play with generally short holes and open fairways. Most importantly you can grab a beer — or a six-pack — in the taproom and enjoy them on the course.
Over the past year North Dock has fully embraced disc golf, hosting a tournament on June 24 and giving over part of the taproom to Another Round Disc Golf shop. The shop sells discs, clothing and other related items. During taproom hours players can pick up a course map as well.
Dry Dock and Another Round are currently in the process of realigning and improving the course so players can look forward to upgraded tees and course signage, which will be a welcome enhancement. Until this is complete things may not track 100% to the map or UDisc.
---
Wonderland | Putt Putt and Pickleball
Keeping with the golf theme, though on a different scale, Wonderland Brewing of Broomfield, Colo., offers an 18-hole putt putt course set amongst western-themed sculptures plus courts for pickleball, cornhole and basketball. The recreation areas are surrounded by various beer-garden-style patios so less-active folks can still feel right in the middle of the action. All of this is in addition to dozens of classic and limited-edition video games and pinball machines inside.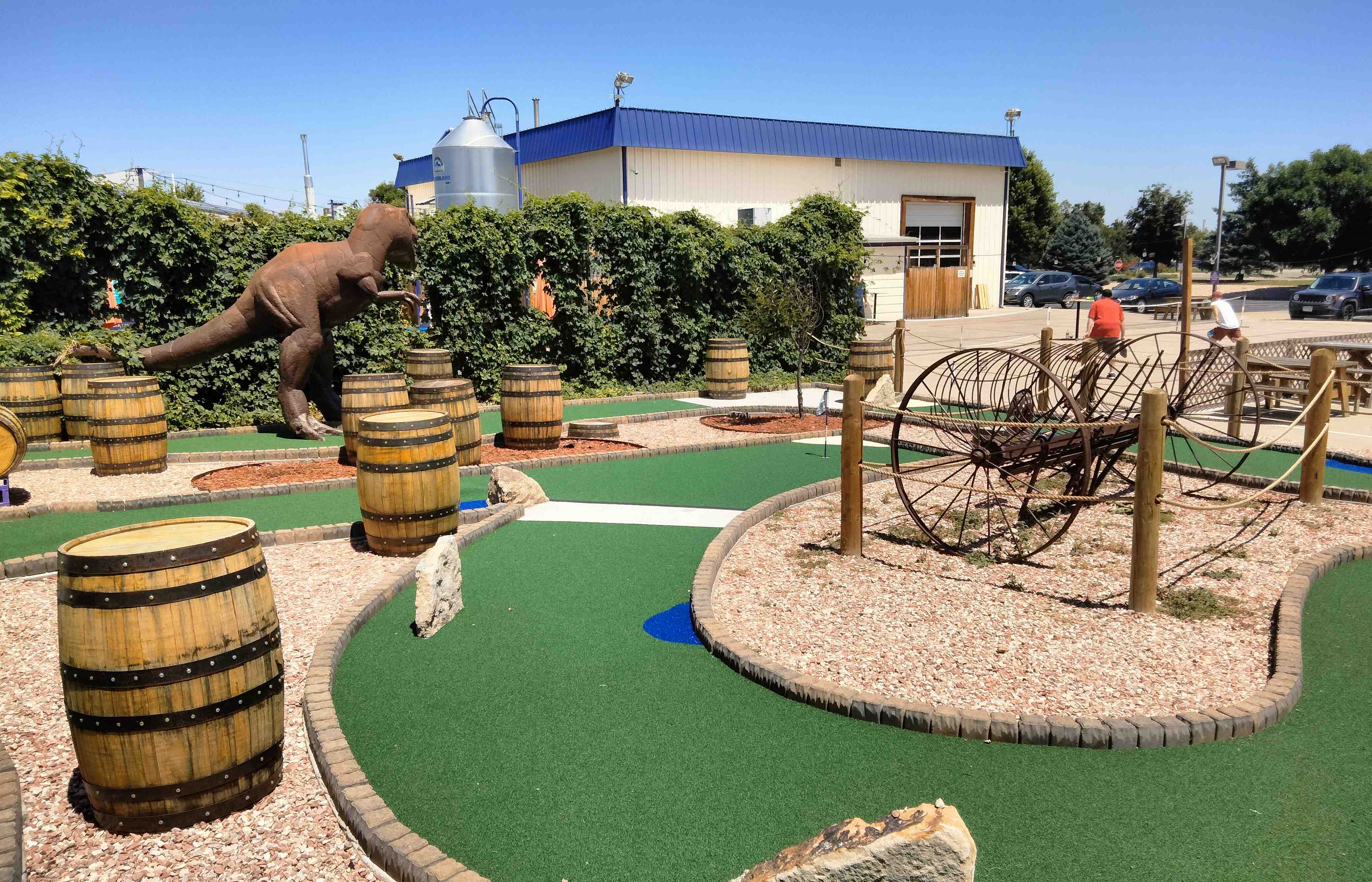 Wonderland is clearly intent on making the most of its four-acre site, having just added the mini golf back nine this spring. The expansion comes on the heels of a revamp of the brewery, with a new head brewer and bar staff. As a result, Wonderland offers a full beyond-patio experience — fun activities, beer, food, and service.
---
FlyteCo | Mini Golf and Games
In 2022, FlyteCo took over the former Punch Bowl Social space in Denver's old Stapleton Airport control tower. The brewery kept the 18-hole mini-golf course and upgraded the patio to include misters that cover much of the course. The owners also transformed a generic gathering space into a spot hosting weekly volleyball and bocce ball events. When not pressed into service for sports, the field hosts oversized Jenga, Connect Four and cornhole games.  Speakers in the background remind golfers of the brewery's theme, playing the live feed of Denver International Airport's control tower.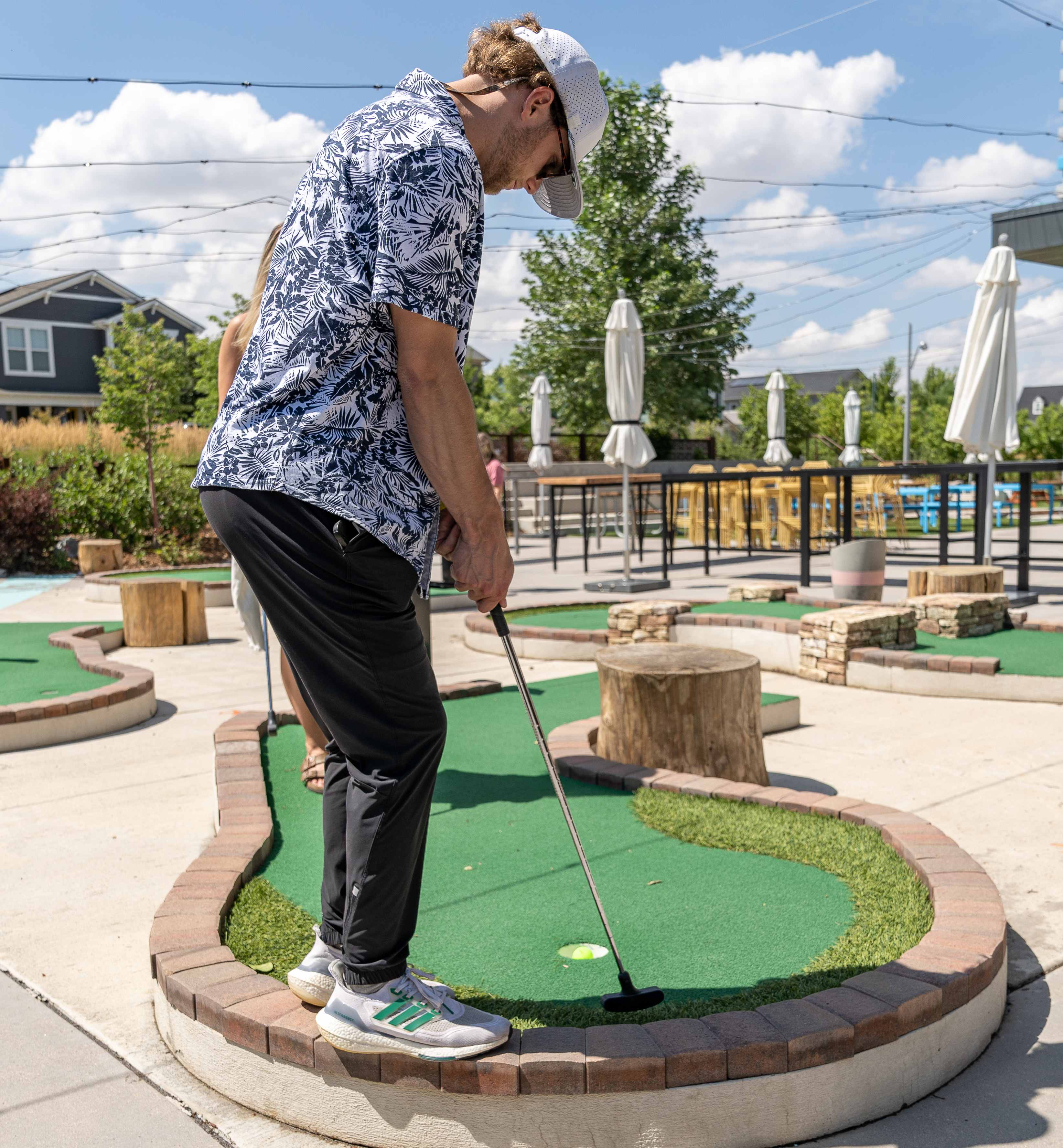 If the summer sun gets too hot, FlyteCo brings the outdoors inside with climate-controlled golf simulators and axe-throwing on its third floor. The simulators opened last week and make it feel like you're hitting balls on the driving range or playing the PGA course of your choice. You can also channel your darker instincts and play zombie dodgeball. All of this complements the existing video games, bowling and skee-ball that the brewery has offered since opening.
---
Coal Mine Ave | Pups and Play
While the previous breweries offer up fun activities for humans, Coal Mine Ave. Brewing in Littleton, Colo., gives their dogs a place to have fun. The 2500-square-foot gravel fenced area offers play structures for dogs and tables for their owners to enjoy a beer.
---
New Terrain | Hiking and Biking
New Terrain  Brewing in Golden, Colo., sits adjacent to a dedicated trail that goes from its patio to North Table Mountain park. While not technically part of the brewery, this path leads hikers and mountain bikers to a steep trail that accesses numerous loops on top of the hill and provides outstanding views over Denver. Afterward, exhausted outdoorsfolk can kick back on New Terrain's various patios with a refreshing brew and food truck munchies.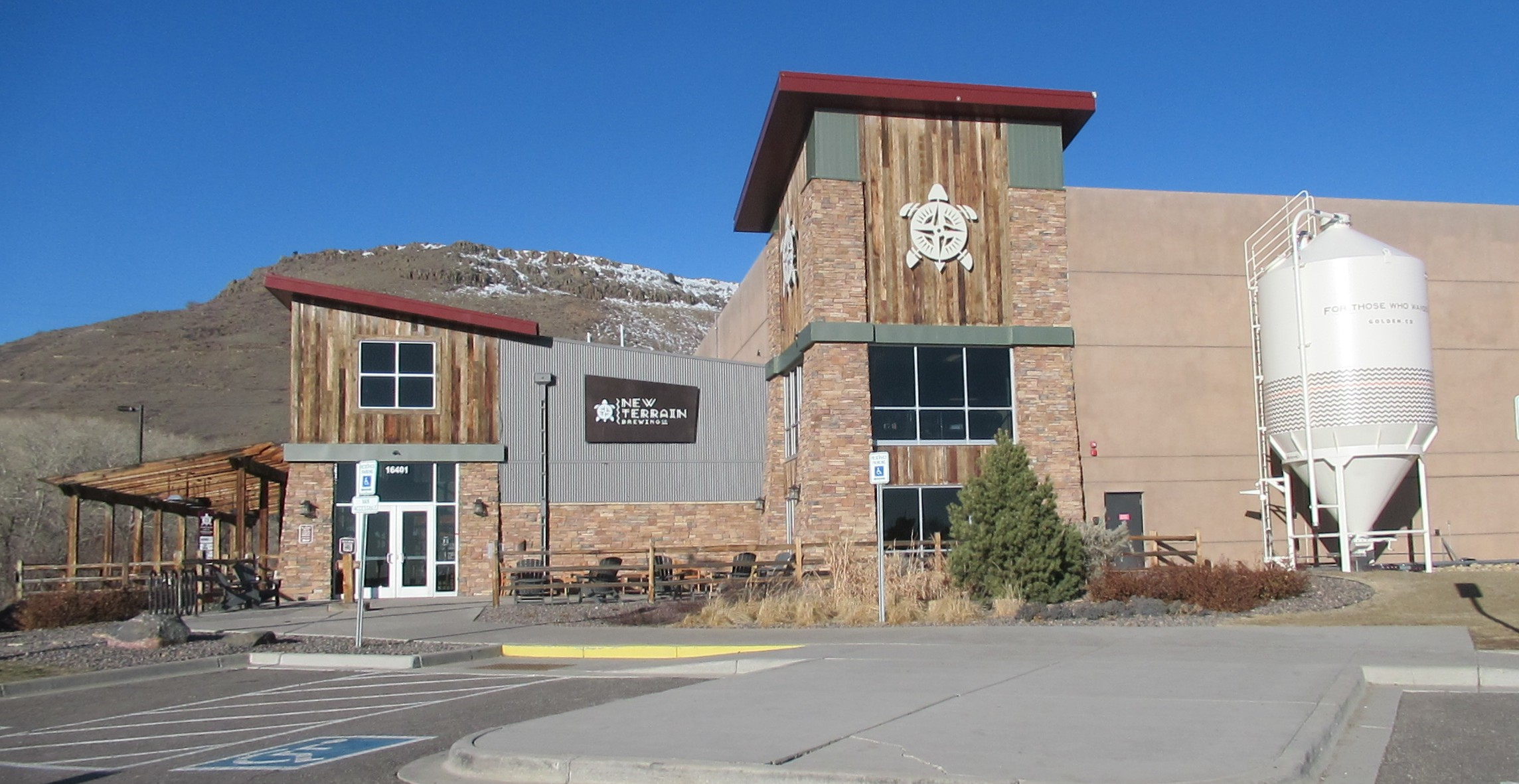 ---
Signs of Change?
While all of these breweries serve up fun and games — literally — they do raise the question of whether a change in the craft beer industry is afoot. Are things moving from a beer-oriented, taproom focus to an entertainment-mecca mentality?
FlyteCo co-owner Morgan O'Sullivan believes that the beer drinkers of today are demanding more than a simple taproom and tasty brews. "We have so many good options for beer here in Denver and competition is so steep. It seems that the focus of the consumer has shifted to yes, good beer at a minimum but what other experience can you provide, what other things can I do when I visit your establishment?"
Judd Belstock owner of Dos Luces Brewery, also in Denver, agrees. The brewery is slated to close later this summer and Belstock believes that the limitations of the space have contributed to the brewery's challenges. Dos Luces brews Latin-American inspired beers in a picturesque taproom but lacks food or games.
"Since COVID I've found that breweries have to expand their model. It's got to be 'we're an entertainment venue that happens to brew beer, or a restaurant that happens to brew beer.' When people go out now they want to go to one place where they can get food, beer, and entertainment," says Belstock.
Expanding Entertainment Options
For the moment, in Denver and throughout the country, the taproom model remains the most common beer-delivery format for craft beer lovers. However as new breweries open with full kitchens and existing taprooms shoehorn in more family-friendly entertainment options some see a change in focus for the craft beer industry. Like many trends (Brut IPA, anyone?), time will tell whether the brewery-as-entertainment-center is a full-on movement or a model that works well for a few select brewers in specific markets. But for now, grab a beer and some sunscreen and enjoy hitting a ball, throwing a disc or going for a hike.
Featured image photo credit: Scott Grossman
---