#2017beercalendar Archives – PorchDrinking.com
January 12, 2017 | Cory Pelc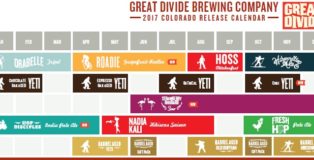 Founded in Denver in 1994, Great Divide is one of the most decorated breweries in America.
And while holding down the proverbial fort for two plus decades require consistency and continuity in product, branding and ethos, that doesn't mean a brewery doesn't enjoy putting things on the back burner and brewing up something new. Great Divide has announced their overhaul for 2017 beer releases, and sure, some things will take a hiatus, other gems will get a chance to shine. We're talking brand new year-round beers, changes to barrel-aged beers, new packaging options and new brews headed to cans!
December 28, 2016 | Tristan Chan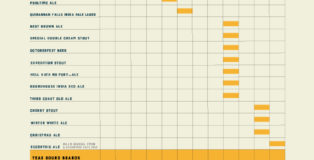 As we near the end of another calendar year it's time to turn our attentions to the future. For the third consecutive year, PorchDrinking is compiling Beer Release Calendars from across the industry to preview the multitude of amazing beers being released this year.