4 Noses Brewing Co. Archives – PorchDrinking.com
December 29, 2020 | Karen Mills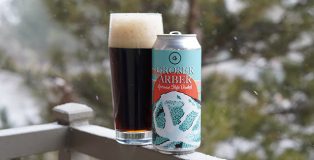 While Stouts are popular in the winter months, dark Lagers such as Dunkels are easy-drinking, all-day sipping beers that are great to enjoy as well. Ahead of the holiday season, 4 Noses Brewing Co. recently released Großer Arber, a German-style Dunkel. With their Broomfield, CO taproom easily accessible, it was a no brainer to swing by and grab a 4-pack to enjoy over the holidays.
July 24, 2020 | Karen Mills
In the midst of quarantining, Nintendo released their newest version of Animal Crossing for the Switch. If you're like me, this may be a nostalgic release, having played an older version of the game back when the DS was at its peak. Without further ado, we've rounded up a few beers to enjoy while playing Animal Crossing: New Horizons (hopefully with friends, while practicing social distancing).