#atlantabrewery Archives – PorchDrinking.com
June 10, 2021 | Ruvani de Silva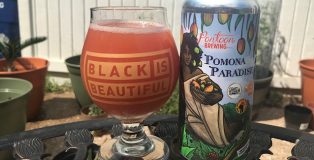 Not one, not two, but three of Atlanta's Black beer-community groups have joined forces with Pontoon Brewing to create the Pomona Paradise Smoothie-Style Sour. The beer came out of Pontoon's ongoing Brewing Conversations project with The Atlanta Podcast–a community-focused initiative to raise awareness about inclusivity and racial issues in and around the Atlanta beer scene.
May 31, 2016 | Mark Elliot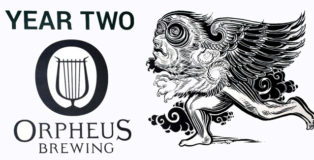 From inception, Orpheus Brewing, and head brewer Jason Pellett, have brewed under the philosophy "don't look back." This, as Jason has stated, is because the goals are always ahead of you, and as mythology's Orpheus learned, looking back can lead you astray (or more specifically, lose your wife Eurydice back to Hades when abandoning your faith and looking back to ensure she was still following you out).
And obviously, brewing forward-reaching beers, while staying laser focused on future goals has worked extraordinarily well at Orpheus, as the brewery continues to fill any and all gaps in beer styles available in Atlanta. Read More