#BikesAndBeer Archives – PorchDrinking.com
April 26, 2019 | Tim Haran 1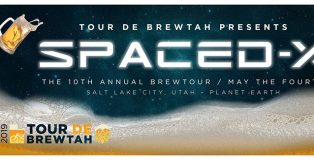 No need to travel to a galaxy far, far away. Or to another dimension. The 10th Annual Tour de Brewtah—dubbed Spaced-X—is set to blast off right in our own backyard.
Scheduled for May 4—May the Fourth Be With You, after all—the bicyclist-meet-brewery space-themed event brings together cyclists and craft beer enthusiasts to "tour our ever-expanding local 'brewiverse.'"
June 6, 2017 | Mathew Powers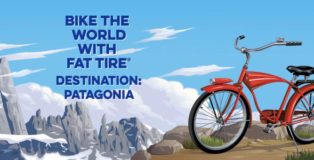 Feature image courtesy of New Belgium Brewing

"Most of our students come from so far, like 10 kilometers, so the time the girl is getting to school, already that girl is so tired," explained Monica Mudonidongo, Vice Principal Bukhaywa Secondary School in Kenya. In the U.S., bikes are a luxury, but for many countries a bicycle is a necessary means with which to obtain life's basic necessities.
World Bicycle Relief, a global non-profit that mobilizes people through the power of bicycles, is partnering with New Belgium Brewing. This summer, proceeds from specially marked Bike the World with Fat Tire 12 packs will go to World Bicycle Relief to help people in developing countries access education, healthcare and economic opportunities—and you might find the lucky 12 pack that sends you on a gorgeous trip through Patagonia.