No Comments
Bike the World with Fat Tire: Lend a Hand and Win a Trip to Patagonia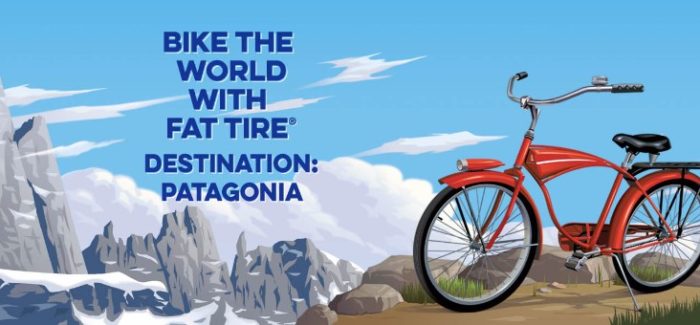 Feature image courtesy of New Belgium Brewing

"Most of our students come from so far, like 10 kilometers, so the time the girl is getting to school, already that girl is so tired," explained Monica Mudonidongo, Vice Principal Bukhaywa Secondary School in Kenya. In the U.S., bikes are a luxury, but for many countries a bicycle is a necessary means with which to obtain life's basic necessities.
World Bicycle Relief, a global non-profit that mobilizes people through the power of bicycles, is partnering with New Belgium Brewing. This summer, proceeds from specially marked Bike the World with Fat Tire 12 packs will go to World Bicycle Relief to help people in developing countries access education, healthcare and economic opportunities—and you might find the lucky 12 pack that sends you on a gorgeous trip through Patagonia.
"We are very excited to support World Bicycle Relief's mission," said Kyle Bradshaw, New Belgium Brand Manager. "The classic red cruiser bike behind Fat Tire has always embodied a nostalgic sense of freedom, imagination, and play that comes with riding a bicycle. But in some areas of the world, bicycles are much more than just an alternative means of transportation—they are essential for gaining access to basic necessities."
Since 2005, World Bicycle Relief has delivered over 340,000 bicycles and trained over 1,600 bicycle mechanics in 19 countries.
To celebrate the partnership, Bike the World with Fat Tire will give three lucky winners, plus one guest each, the opportunity to shape their own Patagonia adventure in early 2018. Breathtaking peaks, ancient glaciers and old-growth forests make Patagonia a premiere South American travel destination for any travel enthusiast. The Bike The World with Fat Tire: Patagonia contest and summer promotion runs now through August 31.
To enter for your chance to win this trip of a lifetime and support World Bicycle Relief, check out your local retailer for specially-marked Fat Tire 12 packs. You can also visit www.newbelgium.com for more information.
And if you don't how cool of a trip this might be, check out this video made by cyclist Sam Woolston who has roamed Patagonia.

"Fat Tire's contest Bike The World: Patagonia is sure to inspire many cyclists to enter. We are thrilled to be the beneficiary of this exciting trip and are grateful to New Belgium for their support of our work," said Katie Bolling, Business Development Director of World Bicycle Relief. "Proceeds World Bicycle Relief receives from New Belgium will provide life-changing bicycles to empower people in rural developing countries."
In the developing world, distance is a barrier that prevents children from attending school, the sick from receiving care and entrepreneurs from earning enough to feed their families. A high quality, rugged bicycle can change all of that.
The efficiency and productivity a bike provides allows individuals to accomplish much more in a single day and pedal into a new, bright future.
To learn more visit: worldbicyclerelief.org. Check out World Bicycle Relief's A Way Forward video to see its impact.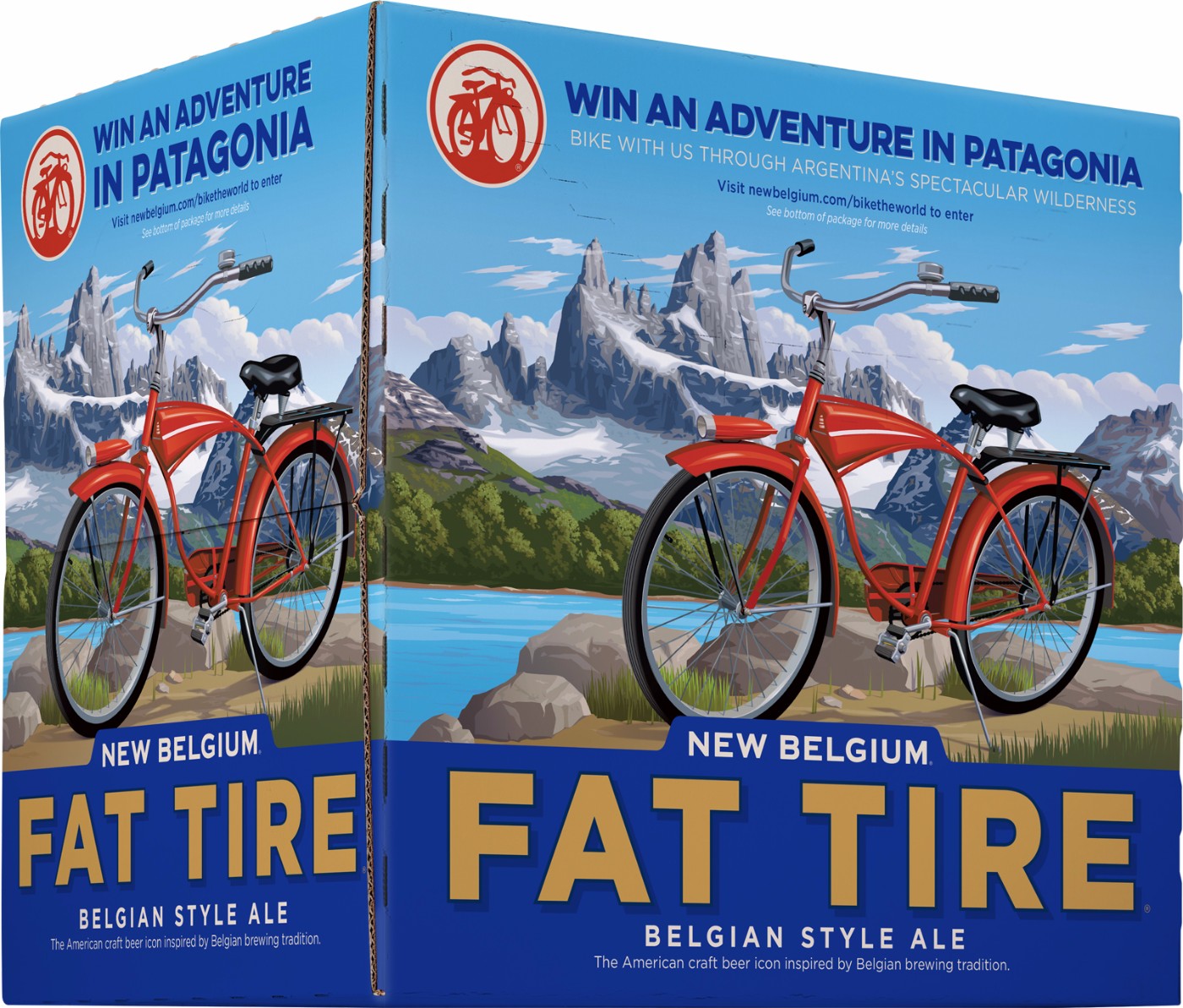 Note: A large portion of this text was from a Press Release, provided to PorchDrinking.com by Jenny Foust, Associate Vice President, Consumer Communications Strategy Group. 
---