One Comment
Event Preview | Sierra Nevada Beer Camp Chicago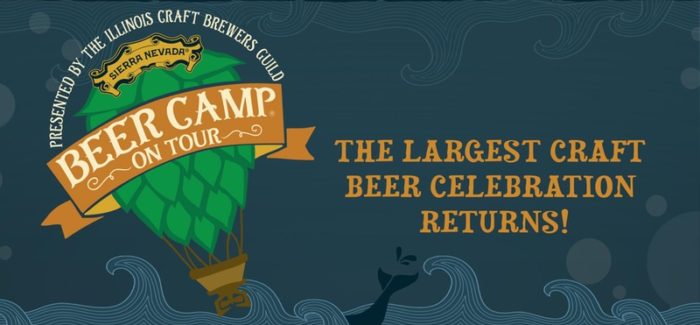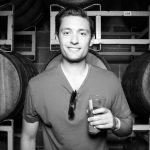 *Feature image courtesy of Sierra Nevada*
Sierra Nevada is known for some fantastic beer, from their Narwhal barrel-aged imperial stout to their Torpedo Extra IPA, but they're also known for hosting the nation's largest traveling beer festival: Beer Camp. Sierra Nevada's annual ode to nationwide craft beer takes place in a rotating list of 8 cities every year. Last year, I got to experience Beer Camp in Milwaukee; this year, Beer Camp is coming to Chicago's Navy Pier, and I can't wait to check it out.
When: June 10th, 3:00-7:00 p.m. (2 p.m. entry for VIPs)
Where: Aon Ballroom at Navy Pier
Tickets: General admission tickets cost $55 and will include a commemorative tasting glass, unlimited samples of hundreds of beers, live music from J-Livi & The Party and Tropidelic, and more. VIP tickets run $75, get you all of the above, and let you enter the premises at 2 p.m. to get an hour head start on your other beer-loving brethren.
https://www.instagram.com/p/BU-Jq2bFZ5i/?taken-by=sierranevada&hl=en
Food: Several food trucks will be selling food throughout the event, including:
Bombay Wraps
The Little Red Donut Truck
Hot Dog Fiend
25 Degrees
Cemitas Puebla
The Corned Beef Factory
Luella's Southern Kitchen
Beer: The current beer list continues to be updated, but with any Beer Camp event, the amount of local and national brewers pouring their beers will be impressive. The good thing about Sierra Nevada's "traveling" beer camp mantra is that they try to get a good representation of the craft beer served in Illinois, along with a good deal of the notable brewers from neighboring states like Minnesota, Michigan and Wisconsin. No word on if they will have local favorites Mikerphone or Band of Bohemia as of yet, but I am keeping my fingers crossed. Check out the Beer Camp app for more details. The current list of confirmed breweries (to-date) includes:
21st Amendment Brewery
350 Brewing Company
Aleman Brewing Company
AleSmith Brewing Company
Alter Brewing Company
Anchor Brewing Company
Anderson Valley Brewing Company
Angry Orchard Cider Company
Around the Bend Beer Co.
Avery Brewing Co.
Banging Gavel Brews
Begyle Brewing
Bell's Brewery Inc.
Birreria at Eataly
Blake's Hard Cider Co.
Boneyard Beer
Boston Beer Company
Brenner Brewing Co.
Brickstone
Brooklyn Brewery
Chain O'Lakes Brewing Co.
Collective Arts Brewing
Coney Island Brewing
Cruz Blanca Brewery
DESTIHL Brewery
Emmett's Brewing Co.
Empirical Brewery
Finch Beer Company
Firestone Walker Brewing Company
Flossmoor Station Brewery
Garage Project
Good City Brewing Company
Goose Island Brewing Co.
Half Acre Beer Company
Hop Butcher For The World
Horse Thief Hollow
Jolly Pumpkin Artisan Ales
Kinslahger Brewing Company
Lakefront Brewery
Lexington Brewing & Distilling
Lunar Brewing Company
Maplewood Brewing Company
Metal Monkey Brewing
Metropolitan Brewing
Middle Brow Beer Co.
Mikkeller
Miskatonic Brewing Company
Mission Trail Cider
Noon Whistle Brewing
Odell Brewing Company
Old Irving Brewing Co.
On Tour Brewing Company
Penrose Brewing Company
Pipeworks Brewing Co.
Prairie Krafts
Revolution Brewing
Rogue
Rustic Road Brewing Company
Samuel Adams
Short's Brewing Co.
Sierra Nevada Brewing Co.
Sketchbook Brewing Co
Solemn Oath Brewery
Southern Tier Brewing Company
Sprecher Brewery
St Errant Brewing
Surly Brewing Company
Temperance Beer Co.
The Bruery
Tocayo Brewing Company
Traveler Beer Company
Tribes Beer Company
Triptych Brewing Company
Tyranena Brewing Company
Upland Brewing Co.
Urban Chestnut Brewing Co.
Victory Brewing Company
---