No Comments
Fast Facts on Cruz Blanca's 2018 Luchadores Club Bottle Release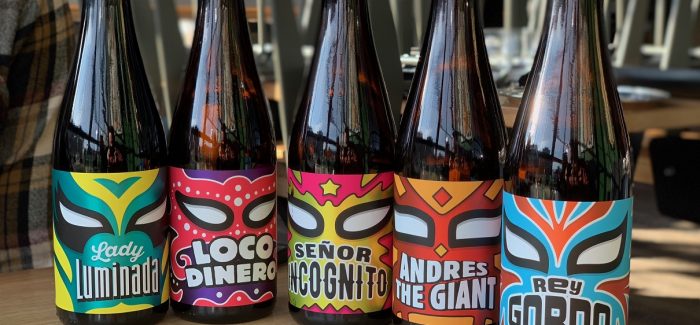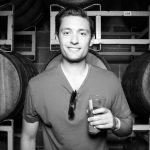 Chicago beer fans are spoiled during this time of year. Between FoBAB and a list of nationally-recognized bottle releases throughout November, there's never been a better time to be a barrel-aged beer fan. And though Goose Island, Half Acre, Begyle and Revolution Brewing (and more) all make exceptional barrel-aged beers, Cruz Blanca in the West Loop quietly released an equally impressive lineup of barrel-aged beers last year and is doubling down in year two with a bigger and better lineup that can easily challenge Chicago's best.
Cruz Blanca's Luchadores Club is a testament to the brewing expertise of head brewer Jacob Sembrano. Each beer, barrel-aged or not, is created with purpose, complementing the traditional Mexican fare offered while also showcasing local ingredients that are available in-season.
This year's Luchadores Club brings back the popular Rey Gordo, an imperial stout aged in rum barrels, while expanding their lineup from three to five beers, introducing new and adventurous varieties paired with pecans, blueberries and more.
"We expanded to five because the program is meant to change and evolve, we never wanted to get hung up on making the same beers annually," Sembrano said. "We don't want to pigeonhole our creativity and we're always looking forward to next year."
The Luchadores Club bottle release kicks off on Saturday, November 24. Here's what you need to know:
The 5 Members of the 2018 Luchadoes Club:
Rey Gordo (11.5% ABV): Imperial stout aged in Barbados rum barrels 


Tasting Notes: None of the beers in this year's lineup use bourbon barrels which is a unique aspect of the Luchador Series. Rey Gordo is probably the most "normal" of the barrel-aged beers as one would expect. What makes it unique is that Cruz Blanca uses rum barrels instead of bourbon for a sweeter stout that won't come off as harsh to a drinker maybe trying barrel-aged beer for the first time. The base beer is full of chocolate, coffee, and molasses and while you'll get a little heat from the barrel it's more subdue and balanced.

Senor Incognito (11.5% ABV): Imperial stout with coconut, pecans and canela, aged in rye whiskey barrels 


Tasting Notes: My favorite of the lineup this year, Senor Incognito is a complex beer with a lot of different flavors that all gel really well together. Canela, if you're not sure, is cinnamon. So while there's coconut, pecans and, cinnamon in this beer, you don't get one overarching flavor. The rye barrels provide a nice underlying heat to the beer that is slightly sweet throughout and ends with a really nice coconut aftertaste. For me, with everything that's going on in this beer, the flavor is phenomenal and the ingredients and barrel all come together nicely for a great beer.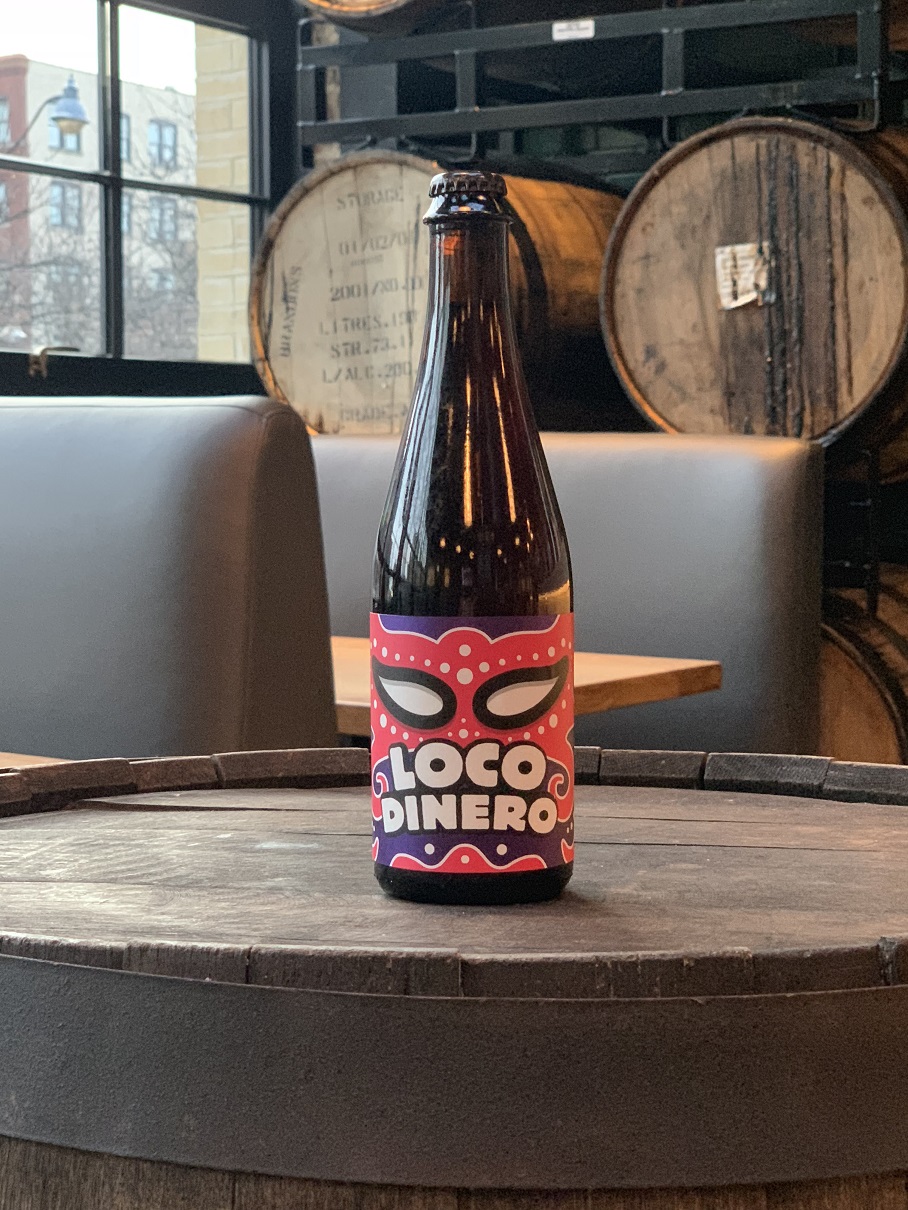 Local Dinero (12.75% ABV): Imperial coffee blonde aged in Barbados rum and rye whiskey barrels (sneak peek this weekend: on tap at the pub)


Tasting Notes: My second favorite of the lineup smells like a strong roasted cup of coffee. The flavor couldn't be different. Your nose will deceive you on this one as the actual taste is like a sweet cream cold brew cup of coffee. The coffee notes are still present but nothing like what you thought you'd get. There's sweetness from the rum barrels and a little heat from the whiskey barrels but in this beer, the barrel is more of a secondary thought. If you know someone who is hesitant to try a barrel-aged beer, this is absolutely the first thing they should try.

Lady Luminada (12.75% ABV): Imperial blonde with blueberry, elderberry, and XOCO chocolate, aged in Barbados rum and rye whiskey barrels (poured at FoBAB)


Tasting Notes: This is the one where you'll hear the description, see the beer, smell the beer, and taste the beer and you'll have no idea what's going on. This beer is so unique and so different that at first, you won't know what to expect. A blonde ale that goes into the barrels…well blonde, comes out with an amazing dark purple/blueish color with the addition of the berries and chocolate. At FoBAB this beer was a hit as people loved the chocolate covered berry flavor with the rum and whiskey barrels adding heat on the backend. I think for this beer especially the rum barrel tropical notes really help give this beer a more full-bodied taste. My recommendation is to try this one on draft first and see what you think and then get a bottle. I really enjoyed it but this one might not be for everyone.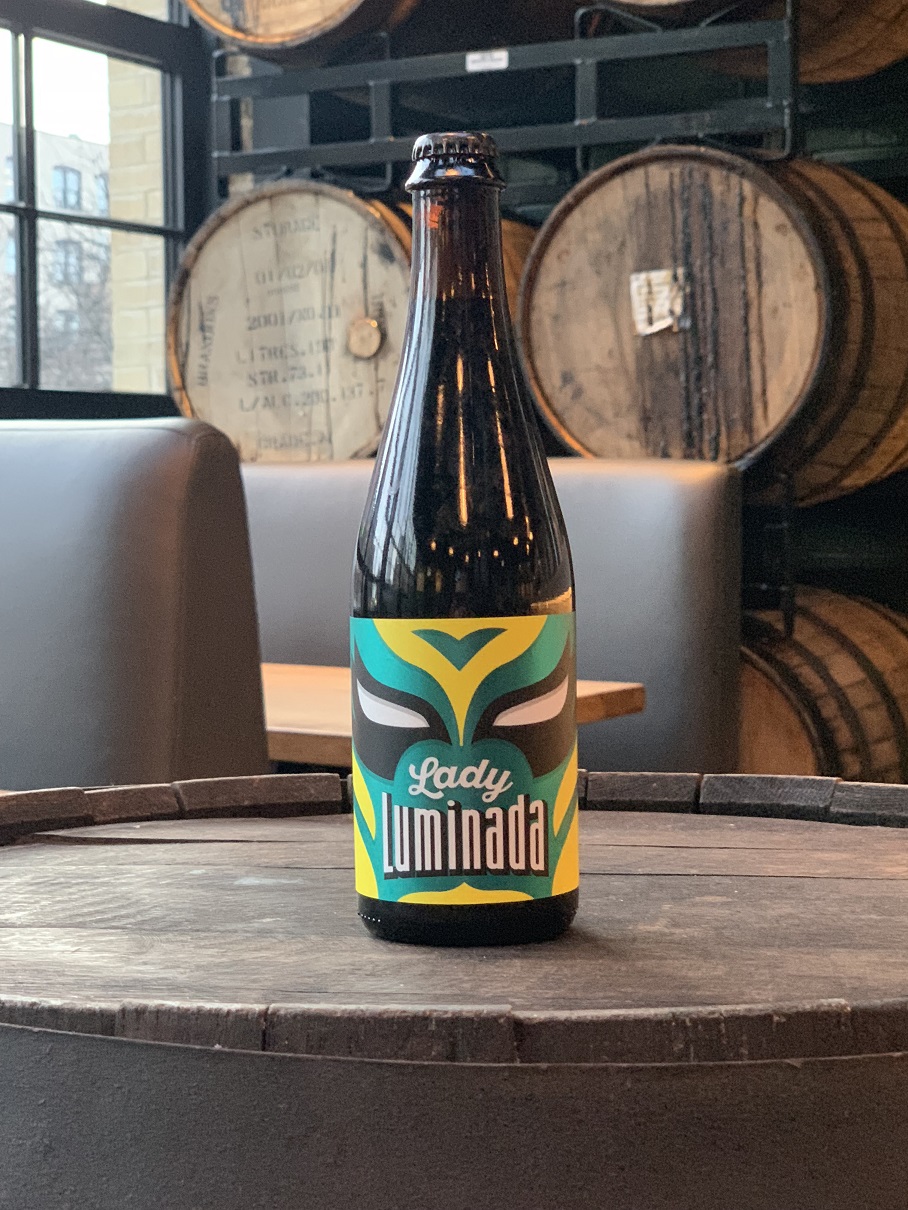 Andres the Giant (13.5% ABV): Wheatwine aged in scotch whisky finished port barrels and rum barrels 

Tasting Notes: So wheatwines have been around for a long time but it seems like 2018 is the year that breweries are really starting to push them to the forefront. Trying to do something other than a barleywine in a series that focuses in on stouts is a big reason why more lineups are spotlighting wheatwines this year. Andres the Giant is one I really enjoyed and what makes this wheatwine different is the barrels they used for it. It's blended between the scotch whiskey and rum barrels to give it a nice flavor that isn't too hot or too sweet. It's justtttt right. Wheatwine needs to get some more love from breweries because as you go from big stout to big stout, they help cut the flavors and reset the pallate. Definitely worth picking up this one.
I tried the Lady Luminida at FoBAB and was immediately impressed, although it was called "Blueberry Chocolate Blonde" at the booth. The depth of blueberry and chocolate flavor that Jacob and team were able to get from this beer is incredible. The flavors are bright but not overbearing and the finish is well-rounded and smooth.
Get this beer @CruzBlancaChi pic.twitter.com/0BsvwSNyya

— Taylor Laabs 🍺 (@TaylorLaabs) November 17, 2018
While that might be the beer I'm most excited about, Jacob had another suggestion: "I'm most excited about Loco Dinero because it tastes and smells more like a cup of coffee than a cup of coffee itself. Plus, we had a great time working with Sparrow to find the right coffee. They're thoughtful about how they roast and have a firm understanding of their product. This makes them great collaborators."
When: 12:00pm CST on Saturday, November 24th
Where: Cruz Blanca, 904 W Randolph St
Availability: Each Luchadores Club variety will be available on draft and in 500ml bottles for purchase. Price TBA
*Feature image courtesy of Cruz Blanca
Tasting notes provided by Mike Zoller.
---