No Comments
Dovetail Brewery Celebrates One Year of Business Plus Other News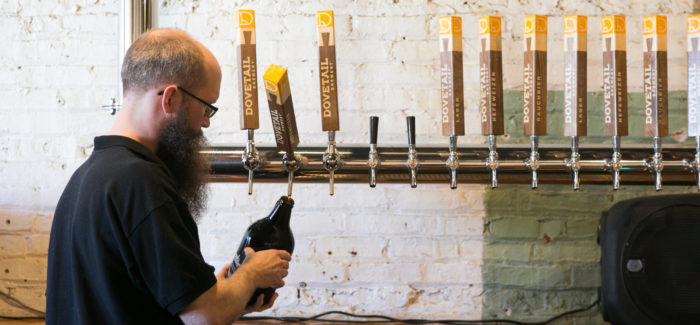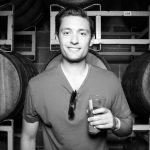 Dovetail Brewery, one of Chicago's most unique micro brewers, recently celebrated their one year anniversary in their Ravenswood brew spot on Malt Row. Dovetail has accomplished a lot in one year and have differentiated themselves from competitors due to their unique open fermentation, European-brew style of lagers, pilsners and hefeweizens.
With a year under their belt, the good folks at Dovetail are doing what any ambitious new microbrewery does: expand, whether that is via increased distribution or new brew styles. Here are a few recent summer announcements you might have missed.
Indiana Bound!
Dovetail has slowly but surely expanded their influence throughout the Chicago metro area and have now moved into the state of Indiana via a partnership with distributor Crossroads Beverage. For now, it looks like Indianapolis residents will be able to get delicious Dovetail brews (lager) on tap at a bunch of local beer spots. No word on if and when they intend to expand throughout the entire state, but you'd think that would be the logical next step—maybe in 2018.
https://www.instagram.com/p/BW0NicPlJBv/
A New Summer Favorite
Dovetail does masterful work brewing light and impactful lagers. Their newest edition, Summer Helles, is the summer version of their popular Dovetail Lager and provides beer drinkers with a palatable sipping beer at a low ABV that is perfect for a summer day. Along with being available at their taproom, Summer Helles will also be poured at the Park at Wrigley's new craft beer hot spot: Lucky Dorr.
Introducing Summer Helles. This little brother to our Dovetail Lager is lighter-bodied and lower in alcohol — perfect for hot summer days! pic.twitter.com/sUzssH5pjy

— Dovetail Brewery (@DovetailBrewChi) July 16, 2017
No More Maibock
With the new Summer Helles in the lineup, Dovetail announced that their flavorful Maibock will be put on hiatus until next year. Still, with six other beers on the beer list, even the most picky beer lover should go home happy with the unique selection of brews Dovetail has to offer.
✌️ out, Maibock — see you next year! pic.twitter.com/TGescjTpWr

— Dovetail Brewery (@DovetailBrewChi) July 23, 2017
Feature image credit: Chicago Tribune
---