No Comments
Fast Facts on Lucky Dorr, Wrigley Field's New Craft Beer Paradise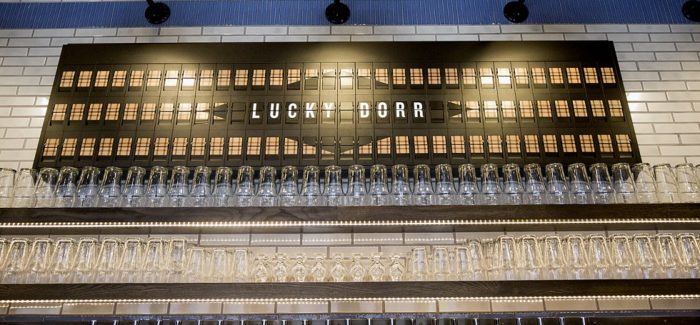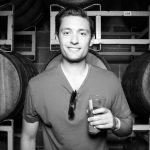 Wrigley Field is many things, but it has never been an ideal place to indulge in some local craft beer – until now. Opening this week at the beautiful Park at Wrigley complex, Lucky Dorr offers Chicago craft beer lovers a myriad of delicious, local options along with hand-crafted food from Chef Matthias Merges that are sure to leave many baseball fans with a smile on their face before they even enter into the hallowed grounds of Wrigley Field. Here are the fast facts on Lucky Dorr.
The Space
Named after Cubs' legendary groundskeeper Bobby Dorr, Lucky Dorr is 700 square feet of pure baseball bar-inspired glory, with numerous flat screen TVs, comfortable seating options and an outdoor patio space with views of Wrigley Field.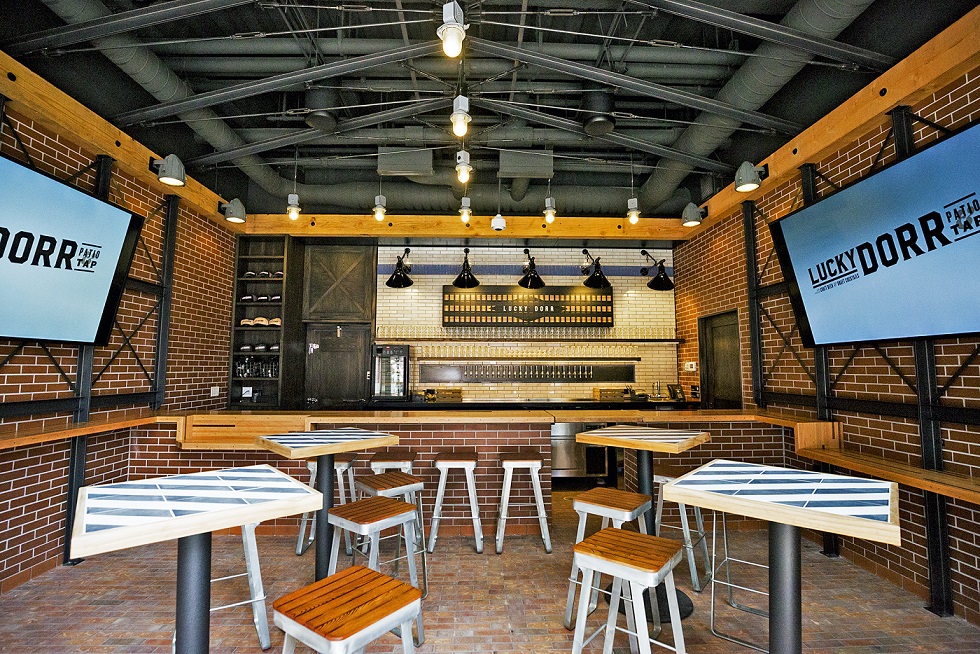 The Food
According to their press release, Lucky Dorr's menu will feature "a new twist on traditional ballpark staples, including an oversized German-style pretzel served with beer cheese, homemade mustard and ranch dressing, as well as delicious salty snacks designed for beer pairing."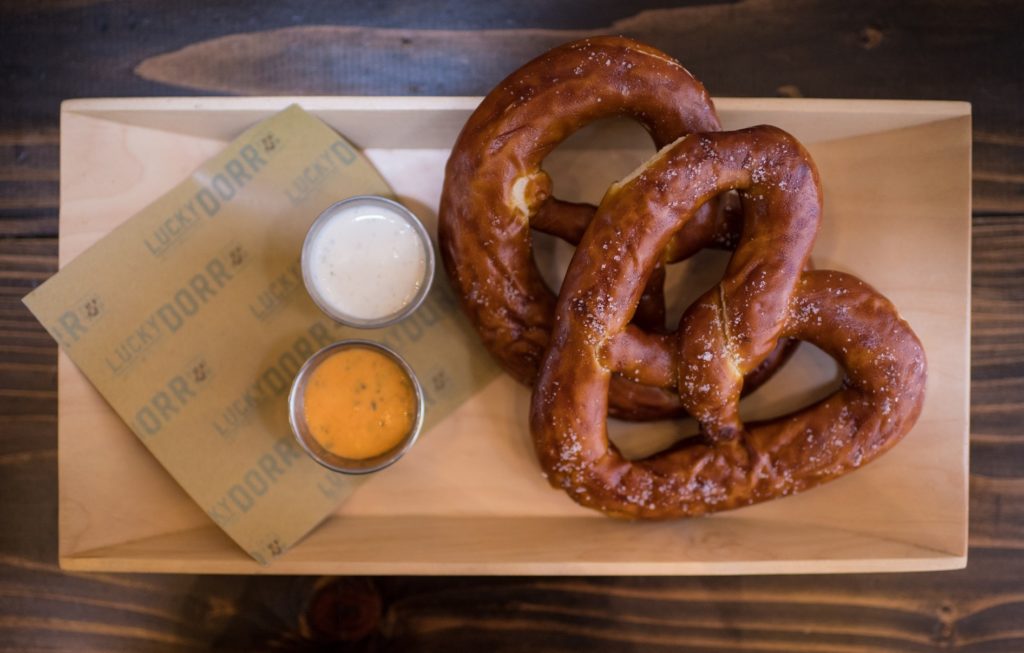 The Beer
Fans can select from 20 rotating taps that include a bunch of baseball-themed and ultra-rare beers from several local Chicago breweries like Lo Rez, Begyle, Pipeworks and more, along with the new Summer Helles lager from Dovetail, which is only available at Lucky Dorr or at the Dovetail taproom. Here's a shot of the full list – those rare 10oz pours look mighty fine.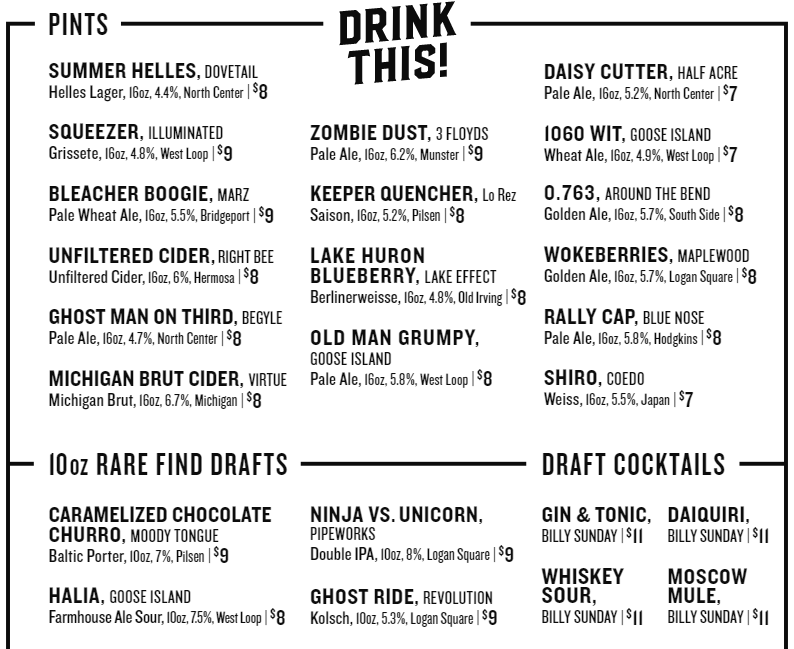 Delivered our new Summer Helles to @luckydorrchi — congrats on the opening day! (You'll only find Summer Helles at LD and our taproom) pic.twitter.com/1nny5SvyLA

— Dovetail Brewery (@DovetailBrewChi) July 10, 2017
---
To learn more about the insight behind Lucky Dorr, I asked chef Matthias Merges, the proprietor of Folkart Restaurant Management, why he decided to open up a beer-centric spot at Wrigley Field and what consumers can expect:
Are you planning any beer-infused or inspired dishes? 
MM: "At Lucky Dorr we look back at the classic ballpark snacks of early days of baseball. We work with local butchers for classic dried sausages to spiced nuts and yes, the classic handmade large pretzel."
How are you trying to elevate the traditional "beer at the ballpark" experience with your beer selection and menu?
MM: "The average consumer is so much more savvy than 10-20 years ago. They are more knowledgeable and their expectations have never been higher for well-crafted and authentic experiences. Our relationships with local brewers from all wards of the city is instrumental to making Lucky Dorr a customized experience delivering collaborative brews found only at Lucky Dorr."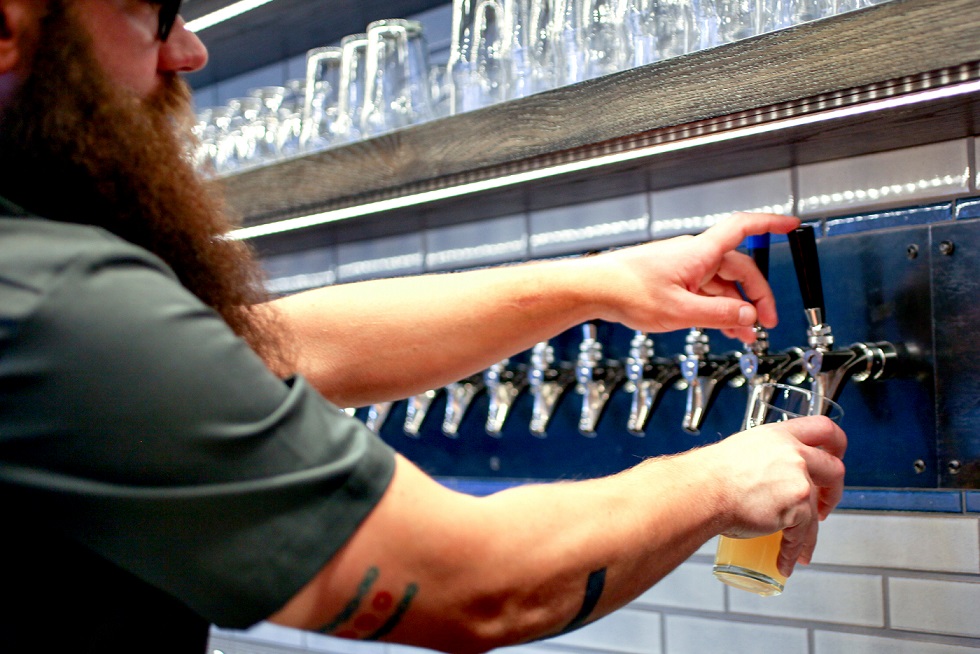 What are you most looking forward to when the doors finally open? 
MM: "I am so excited to finally offer the neighborhood and the Cubs fans great local crafted beer at a truly Chicago historic setting."
---
Location: Park at Wrigley, 1101 West Waveland Avenue
Hours:
Monday – Thursday, 1:00 p.m. – 11:00 p.m.
Friday and Saturday, 1:00 p.m. – midnight
Sunday, 1:00 p.m. – 10:00 p.m.
*On event days for the Park at Wrigley or Wrigley Field, Lucky Dorr will open three hours prior to the event
Featured image courtesy of Lucky Dorr
---