#ChicagoBrewingDistrict Archives – PorchDrinking.com
August 5, 2019 | Taylor Laabs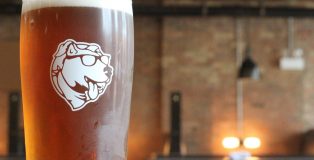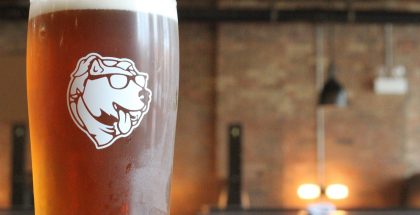 The crowded Chicago brewery scene can soon add one more new operation to its list: Midwest Coast Brewing, located in West Town at 2137 W Walnut Street. Brewer and founder Cameron Compton is excited for all of the challenges and opportunities that opening a new brewery presents. Much like their name, which came after Compton decided to balance equal parts West and East Coast IPA styles when brewing their flagship CHI.P.A., Compton is looking to take a balanced, measured approach to growth once Midwest Coast hopefully opens to the public. PorchDrinking was lucky enough to get a preview of the space and the beer soon to be available at the newest West Town brewery.
April 30, 2018 | Taylor Laabs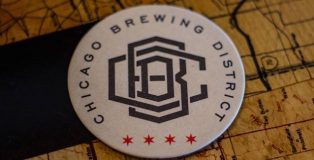 With more than 200 breweries within its city limits, Chicago's brewery scene can be a bit overwhelming for newcomers or tourists visiting the city for a weekend. Thankfully, many breweries have started to take the guess work out of where to visit by joining together to create uniquely branded brewing "neighborhoods" that offer beer drinkers a structured map of several breweries in close proximity to each other. It's more a branding play than anything, but it does help each brewery in the allotted "district" brand themselves as being part of the collective – adding extra appeal to those who want to make a day out of walking to several spots in one day. The breweries in the Ravenswood neighborhood were the first to pioneer the idea in Chicago, as the adeptly branded "Malt Row" offers drinkers a robust list of unique breweries and beer styles from the likes Dovetail, Begyle and Band of Bohemia, all located within a near mile radius. Now, Chicago's quickly growing West Side is getting into the picture with the newly created "Chicago Brewing District," which includes beer giant Goose Island, GABF-winner On Tour Brewing, large contact brewer Great Central Brewing Company, All Rise Brewing and Finch Beer.