#ChipotlePorter Archives – PorchDrinking.com
December 3, 2020 | Tim Haran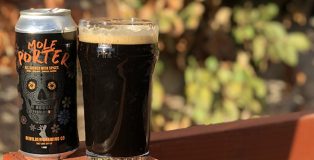 Bewilder Brewing Co., one of Utah's newer breweries, recently released its first higher-alcohol packaged beer. Mole Porter is a 6% ABV brew that delicately blends sweet and spicy in a mouth-coating, enjoyable sipper.
February 16, 2017 | John Amantea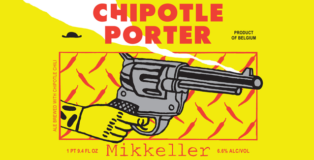 ABV: 6.6% | IBU: N/A
It's cold. Goddammit, it's cold. For those of you not so blessed to be living below the Mason-Dixon Line, you're likely in the midst of what's been a long, cold winter. As the mounds of snow continue to grow and you begin to forget that the sun exists; winter tightens its icy grip this time of year. So, how can you fight back and stay warm? Should you bundle up with extra layers or rely on hand and toe warmers in gloves and socks? While those options are smart and practical, I tend to go another route. I avoid the cold by staying inside with beer, such as Mikkeller Chipotle Porter, the fuzzy slippers of the soul.