delaware Archives – PorchDrinking.com
July 21, 2014 | Chelsea Mitchell 1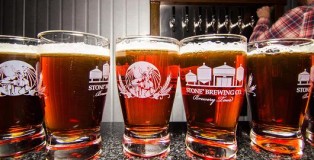 It's a new week, there's a new Growler Fill, and I've got some major headlines for you. Stone Brewing announced two new brewery locations, Cigar City is ready to set sail on the open ocean, and there is a guy who can pour a beer with his forehead. Keep reading to up your knowledge with the latest craft beer news.
November 1, 2012 | Katie Chaffee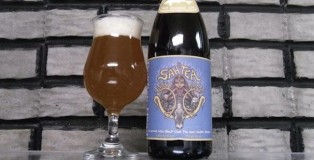 ABV: 9%
Black chai tea and beer: two of my favorite things. But beer flavored with black chai tea? I'll admit, I was skeptical at first. I should have had more faith in Dogfish Head, one of my favorite breweries. I should have known if anyone could pull this off it would be them. I should have known that these two ingredients would never let me down, but I didn't. And to my pleasant surprise, the mix of black chai tea and Dogfish Head ale blended together is like a match made in heaven. And again, I should have known that all dogs go to heaven, even dogfish. The subtle flavors of cardamom, cinnamon, ginger, cloves and black pepper work together to turn beer into black chai tea… only better.