#DiaDeLosMuertos Archives – PorchDrinking.com
October 24, 2018 | Seth Garland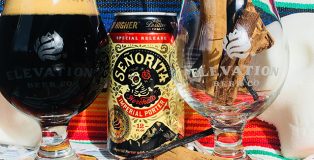 Fall can be a beautiful time of year. But it can also be an unpredictable time of transition. Maybe you live in a perilously bipolar climate, where one day you're reaching for the sunscreen, and the next day you're in the middle of an Armageddonian blizzard. Maybe your fantasy football team isn't living up to its potential, so you go to your local watering hole to drown your misery in a new seasonal brew, only to find seven different pumpkin ales on tap.
I've got nothing personally against pumpkin beer, although some people feel differently. And to be fair, in the fall there are plenty of other beer releases (wet-hopped beers, Oktoberfest, stouts, etc.). But in the midst of the cold weather-fueled Halloween frenzy, we overlook one of the most interesting events of the season: Día de Muertos (or commonly in America, Día de los Muertos). Elevation Beer Co. in Poncha Springs, Colorado has been celebrating the event for a few years, which roughly coincides with the annual release of their imperial porter, Señorita.
November 1, 2016 | Mathew Powers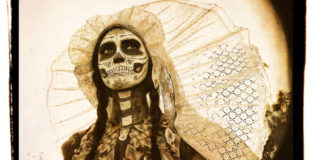 The Day of the Dead – or Día de los Muertos – involves a myriad of cultural traditions, largely comprised of the Roman Catholic All Saints Day celebration and ancient Native Mexican observances associated with those who've passed. But, like most things these days, the festivities have evolved in such a manner as to take a little bit of this, a little bit of that, which ultimately results in a large party! Throughout Mexico and the U.S., it's a good excuse to have some fun. Let's just make sure we do it with the right beer.