No Comments
Ultimate 6er | Day of the Dead (Día de los Muertos)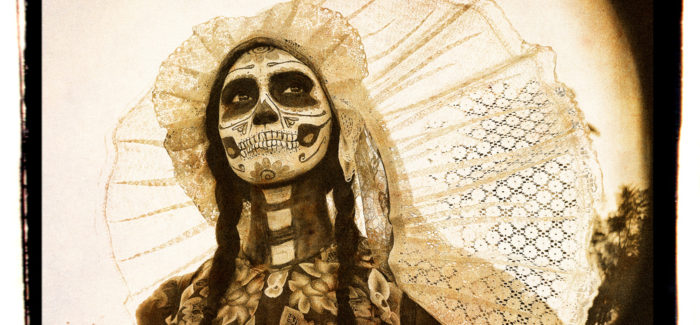 The Day of the Dead – or Día de los Muertos – involves a myriad of cultural traditions, largely comprised of the Roman Catholic All Saints Day celebration and ancient Native Mexican observances associated with those who've passed. But, like most things these days, the festivities have evolved in such a manner as to take a little bit of this, a little bit of that, which ultimately results in a large party! Throughout Mexico and the U.S., it's a good excuse to have some fun. Let's just make sure we do it with the right beer. 
Here's six good beers to enjoy on the Day of the Dead
ABV: 5.2% | IBU: 20.5

What better way to celebrate Day of the Dead than with a beer named for the day's iconic symbol, the sugar skull? This sweet stout is comprised of Ecuadorian Fair Trade Organic cacao beans and lactose sugar that offers a rich, dark chocolatey flavor and soft mouthfeel.
---
ABV: 5.3% | IBU: 20

A well-balanced, slightly sweet amber ale that's perfect for long celebrations — low on ABV and it won't make you feel bloated.  Laughing skull offers sweet caramel and toasted bread aroma and flavor, along with a nice hops kick that builds with each sip. It starts malty, but finishes hoppy.
---
ABV: 10.2 | IBU: 45

Left Hand Brewing explains it well, "Wake Up Dead lurks in our cellars for over four months before being unleashed. Hints of raisins, black licorice, coffee and dark chocolate are followed by earthy, herbal hop notes." Indeed, within this beer's malt profile, one will find Pale 2-row, Munich, Crystal, Chocolate, Roasted Barley, Black Barley and Flaked Oats. If this doesn't connect you to the dead, nothing will.
---
ABV: 8.6%  | IBU: 75
It pours an amber-orange, and — forget sugar skulls — this beer enjoys a thick Day of the Dead head! The strong grapefruit aroma mixed with the hops is robust and truly pleasant, but the flavor is more subtle and balanced. The mouthfeel is thicker than most DIPAs, but nothing over the top. Overall, the beer provides a wonderful sensory experience.
---
ABV: 7.1% | IBU: 55

What's a party without music? This beer has a little music brewed right into it – Deftones teamed with San Diego's Belching Beaver Brewery to create Phantom Bride IPA. The beer is described as a a hoppy West Coast IPA. However, the use of Mosaic, Amarillo, Simcoe and Citra hops remind one more of an East Coast IPA; it's more floral, aromatic, and earthy than many western versions. No matter what you call it, it's perfect for a party.
---
ABV: 5.8%  | IBU: 15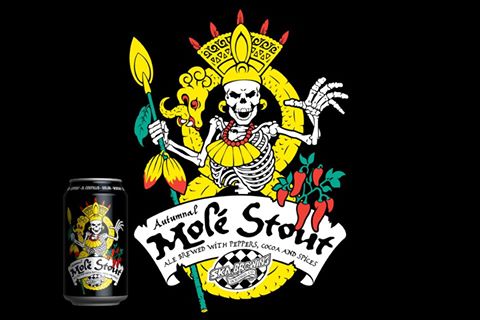 A Mexican-centric holiday needs familiar Mexican flavors, and nothing is more Mexican than Molé. Autumnal Molé Stout involves three varieties of chile peppers: Ancho, Guajillo and Hatch green chiles, as well as cocoa nibs, cinnamon and clove. The chili pepper aroma and familiar Molé flavors transport you to Mexico. It's spicy and sweet — and all kinds of fun.
*Cover image provided by Ken Lee at www.kenleephotography.com, via Flickr.com. 
---