No Comments
Elevation Beer Co. Celebrates Dia de los Muertos, 2018 Señorita Release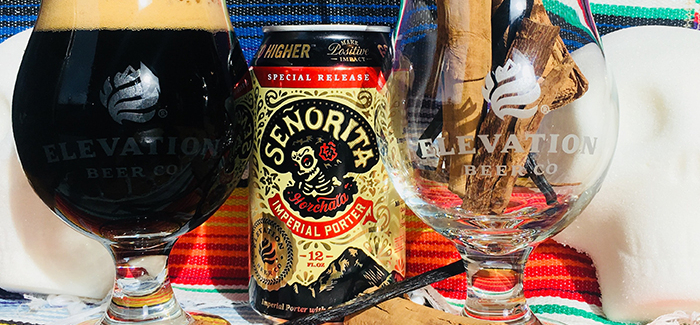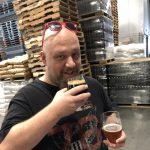 Fall can be a beautiful time of year. But it can also be an unpredictable time of transition. Maybe you live in a perilously bipolar climate, where one day you're reaching for the sunscreen, and the next day you're in the middle of an Armageddonian blizzard. Maybe your fantasy football team isn't living up to its potential, so you go to your local watering hole to drown your misery in a new seasonal brew, only to find seven different pumpkin ales on tap.
I've got nothing personally against pumpkin beer, although some people feel differently. And to be fair, in the fall there are plenty of other beer releases (wet-hopped beers, Oktoberfest, stouts, etc.). But in the midst of the cold weather-fueled Halloween frenzy, we overlook one of the most interesting events of the season: Día de Muertos (or commonly in America, Día de los Muertos). Elevation Beer Co. in Poncha Springs, Colorado has been celebrating the event for a few years, which roughly coincides with the annual release of their imperial porter, Señorita.
The Event
Dia de Muertos originated in Mexico, and is intended to honor the dead over a period of three days. If you don't know anything about Day of the Dead, or have the common misconception that it's just "Mexican Halloween" then take a minute and read this.
The celebration as it exists today in America, however, tends to focus on the more festive aspects of the holiday like food, drink and decoration. And while Día de los Muertos coincides with the release of Señorita, Elevation is careful not to overlook the importance of the holiday and trivialize its original meaning.
"Día de Muertos carries a lot of significance for those who celebrate it. It is a time to honor and celebrate loved ones old and young who have passed away, and provides a chance to reconnect with them. The aesthetic of this holiday is vibrant, colorful and yet solemn (but not somber). This contrasts the macabre and sometimes overtly sexual tone Halloween has taken on. We hope to respect the traditions and ideals of Día de Muertos by celebrating and raising glasses to those who passed in 2018," said Elevation's Tasting Room Manager, Andy Astor.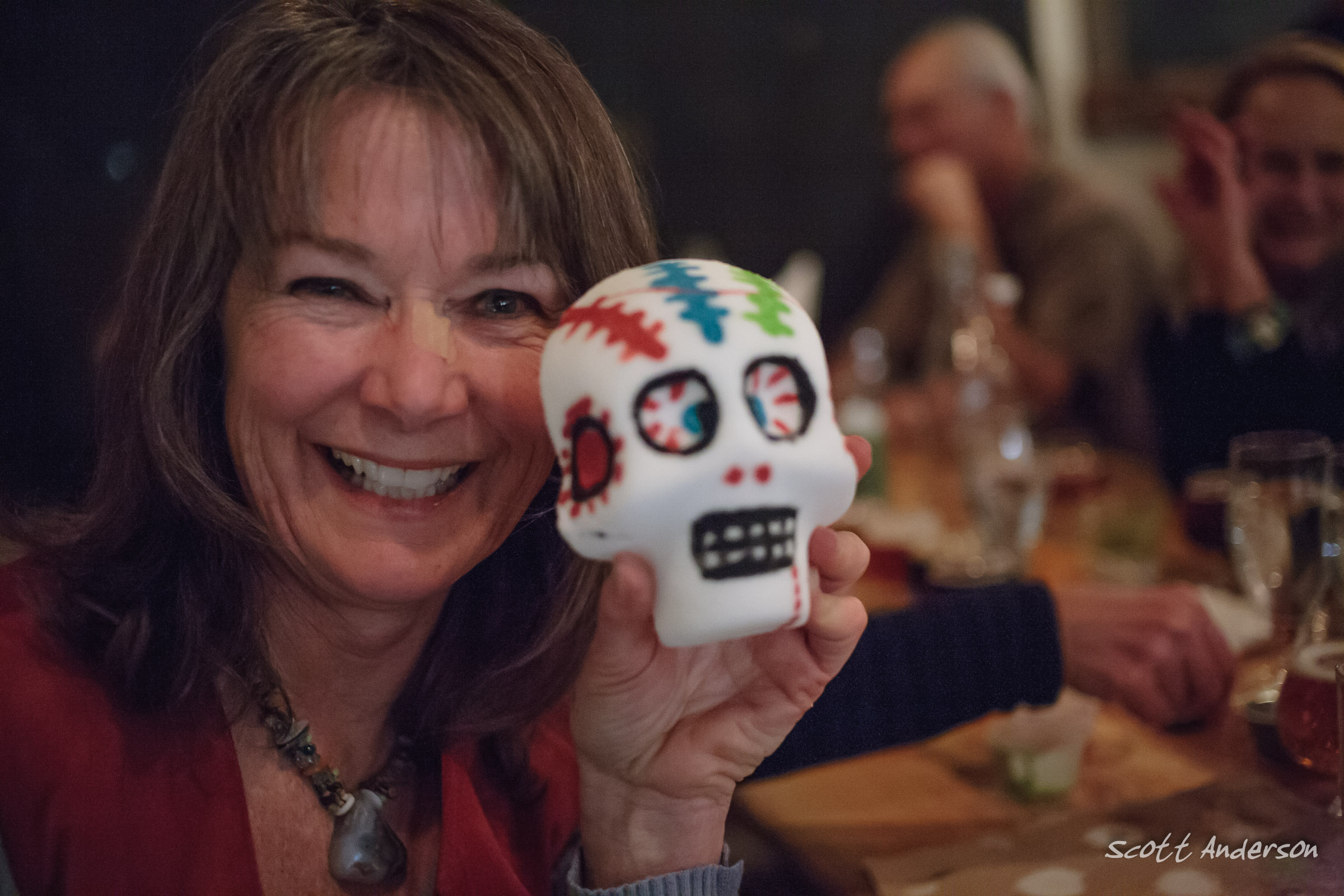 "Cinco Días Antes del Día de Los Muertos" (Five Days Before the Day of the Dead) will be celebrated in Elevation's tasting room this Friday (October 26) from 5 p.m. to close. There will be a Señorita lookalike contest, sugar skull painting, $1 tacos and beer specials all night long!
The event will be fun, festive and lots of fresh Señorita will be on hand. But the brewery reminds us that the beer itself was not specifically created for Día de Muertos, but rather to pay homage to Poncha Springs and the rich history of the area.
"When looking at the valley that passes through dramatic mountain ranges, the Ute likely called our town 'poo-paca' (meaning 'footpath'), a word that early Spanish explorers likely misheard as 'Poncha.' To Elevation, Poncha Springs has become the footpath for our lives—we brew Señorita as a tribute to the traditional [horchata] we love to sip looking out at Poncha Pass, pondering the history of this great place," said Elevation Owner Carlin Walsh.
The Beer
ABV: 8.5% | IBU: 25
Horchata is traditionally made with rice and cinnamon, although the beverage's origin and evolution are deeper and richer than is often considered. Elevation uses the flavors of the horchata as the base for Señorita, their horchata imperial porter.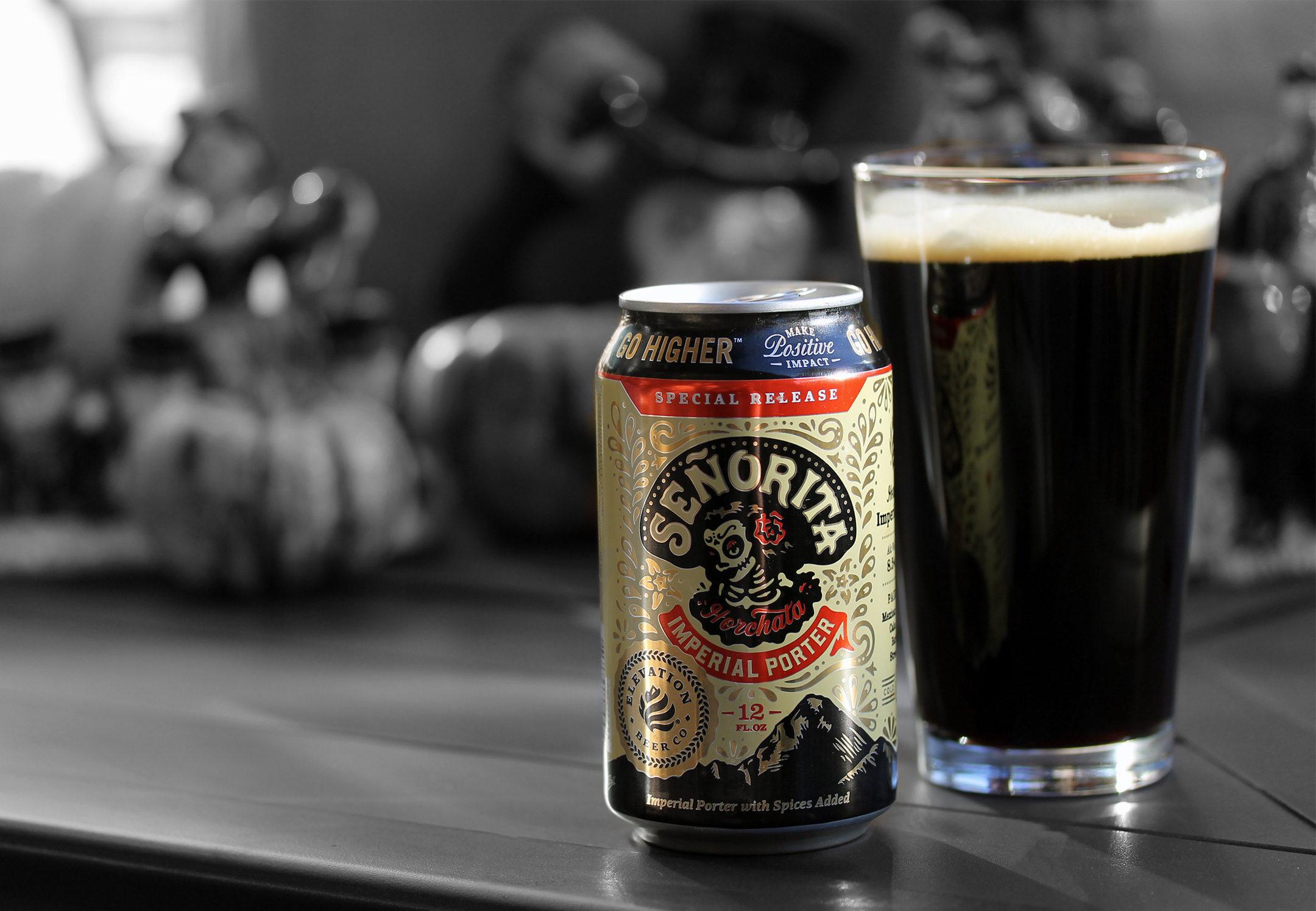 The beer pours an off-white head with a deep, dark brown body. If you know what horchata tastes like, you'll probably start searching for the cinnamon flavor right away. But the first thing I noticed was a roasted, chocolaty malt, balanced really nicely with a hoppy bitterness (they use Northern Brewer and Chinook hops). The cinnamon spice comes into the picture later on and adds to the rich, complex character of this tasty imperial porter. According to the can, you should pair the brew with Mexican chocolate, cake, mole, barbacoa and street tacos.
"While we don't necessarily have anything against pumpkin beers, one of the things we really love about Señorita is that it gives beer drinkers a non-gourd-based seasonal option to celebrate," said Astor.
---