No Comments
31 Colorado Brewery Openings for October, November & December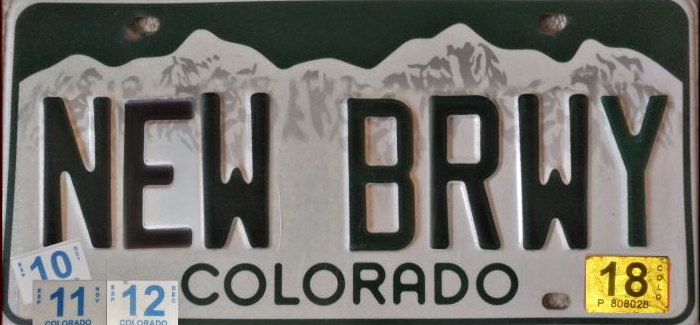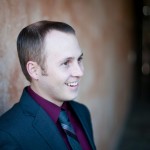 Ski resorts are starting to open, which must mean it is October in Colorado. While you get your shred on for the rest of the ski season, 31 Colorado brewery openings across the state are due to open during October, November and December.
Breweries are organized below by the month they plan to open and include links to their pages as well as any related PorchDrinking content. This list includes additional locations, breweries that rebranding, and those that are moving.
This list could not be completed without all the hard work by our good friends at the Colorado Brewery List and the Colorado Beer Geek. They are awesome. To learn about the upcoming breweries as well as information about all breweries, please follow both!
Colorado Brewery Openings
October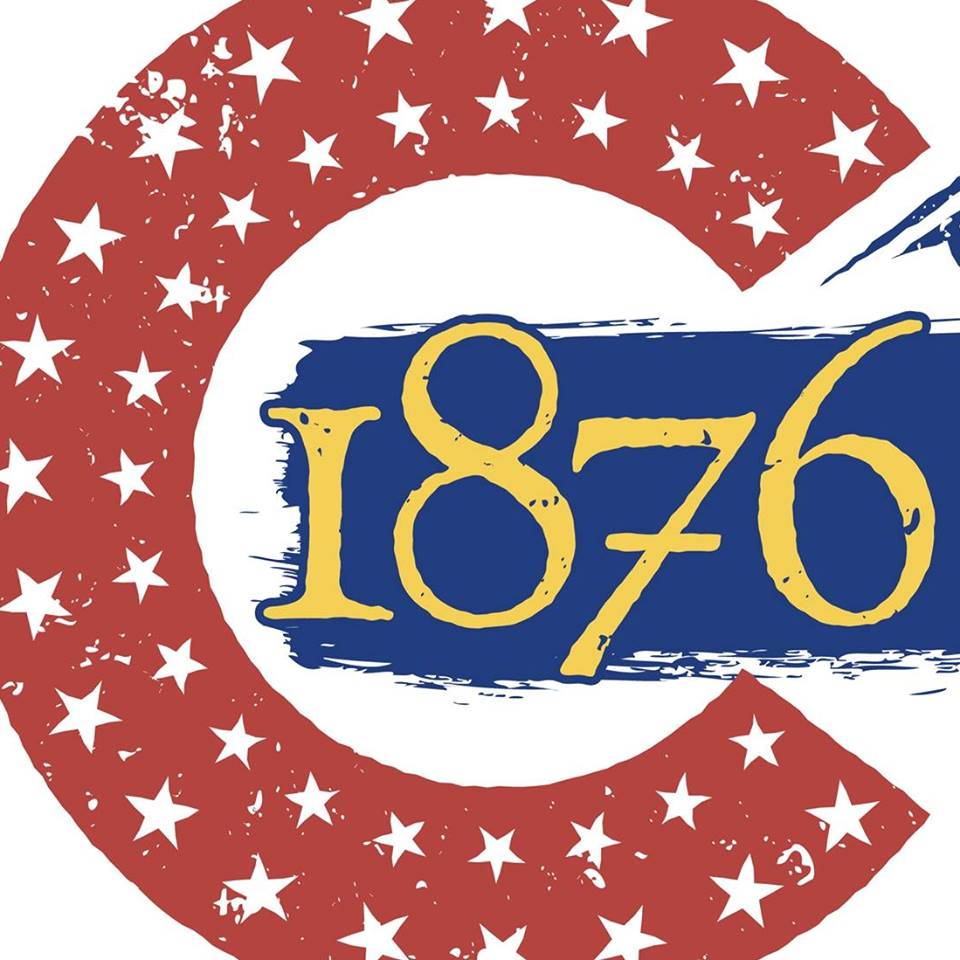 First, this steampunk-themed brewery is due to open soon off Templeton Gap Road in Colorado Springs. According to its website, it concept is "One that mirrors many within our Colorado brewing community, offering a creative selection of infused brewing ingredients, but with an enriched focus on the history played out in this 38th State."
Blue Tile Brewing (Denver) – New Ownership and Rebrand
OPENED
Formerly Zephyr Brewing Company, Blue Tile Brewing is now open for your partaking! Back in July, Westword reported Zephyr Brewing's acquisition and closing after four years of business (first, in RiNo and then, near 58th and Franklin). Blue Tile Brewing is run by Nick Crown, a former assistant brewer at Zephyr Brewing.
FH Beerworks (Colorado Springs) – Additional Location
Opening October 20
Another Colorado brewery opening is this 21-year-old downtown Colorado Springs brewery. FH Beerwerks is opening its second location about a 20 minute drive away from its first location.
Iron Mule Brewery (Castle Rock) – New Ownership and Rebrand
OPENED
On September 7, Castle Rock Beer Company announced they were selling the company to long-time home-brewers. The new owners are changing the name to Iron Mule due to the owners's strong-will and stubbornness to keep on brewing. They will continue to reside in the ACME Water Tower Building off Perry Street.
Opening October 29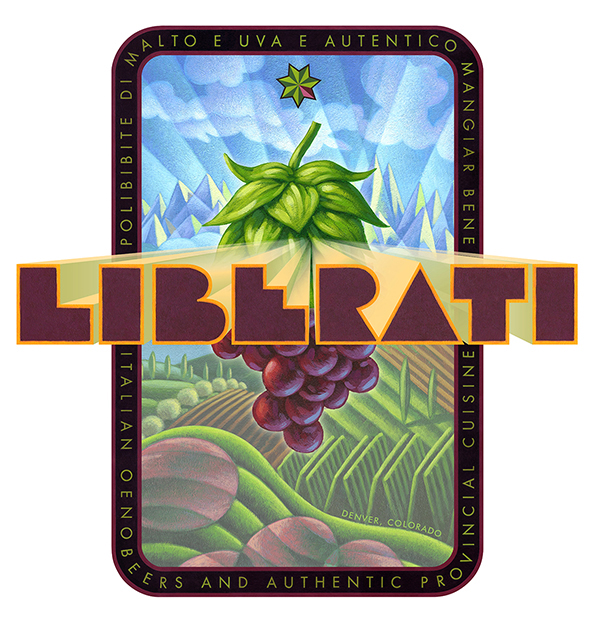 Have you ever heard of oenobeers? Well, it is a grape beer. Whether you have tried one or not, this will surely be a very exciting addition to the Denver scene craft beer scene.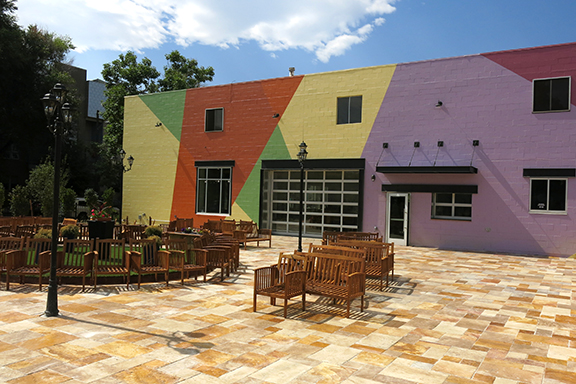 Liberati Osteria & Oenobeers is founded by Alex Liberati, who moved from Rome to pursue his vision of bringing a true taste of Italy to Colorado.
Liberati best explains their oenobeers as,
"Our libations are a unique addition to the great breweries and bars in this area. We will brew all of our oenobeers with some percentage of wine grapes providing a new realm of flavors, textures and tastes for our guests to appreciate. We plan to open with 16 oenobeers on tap but will be ramping up to 42 as soon as possible. Our oenobeers will range from a 2% table to a 20% micro-oxygenated monster. The beer styles will touch on many of the familiar ones, like saisons, hoppy beers, Belgian dubbels, stouts, imperial stouts, etc; but will also tip a hat towards some wine styles and expressions of particular varietals, like franciacorta or chardonnay, for example."
In addition, Alex Liberati founded Rome restaurant Brasserie 4:20 as well as Revelation Cat Brewing. As for food, Liberati will feature recipes, flavors, and dishes from all over Italy. More so, they will produce in-house their own mozzarella, bread, pasta, and gelato.
OPENED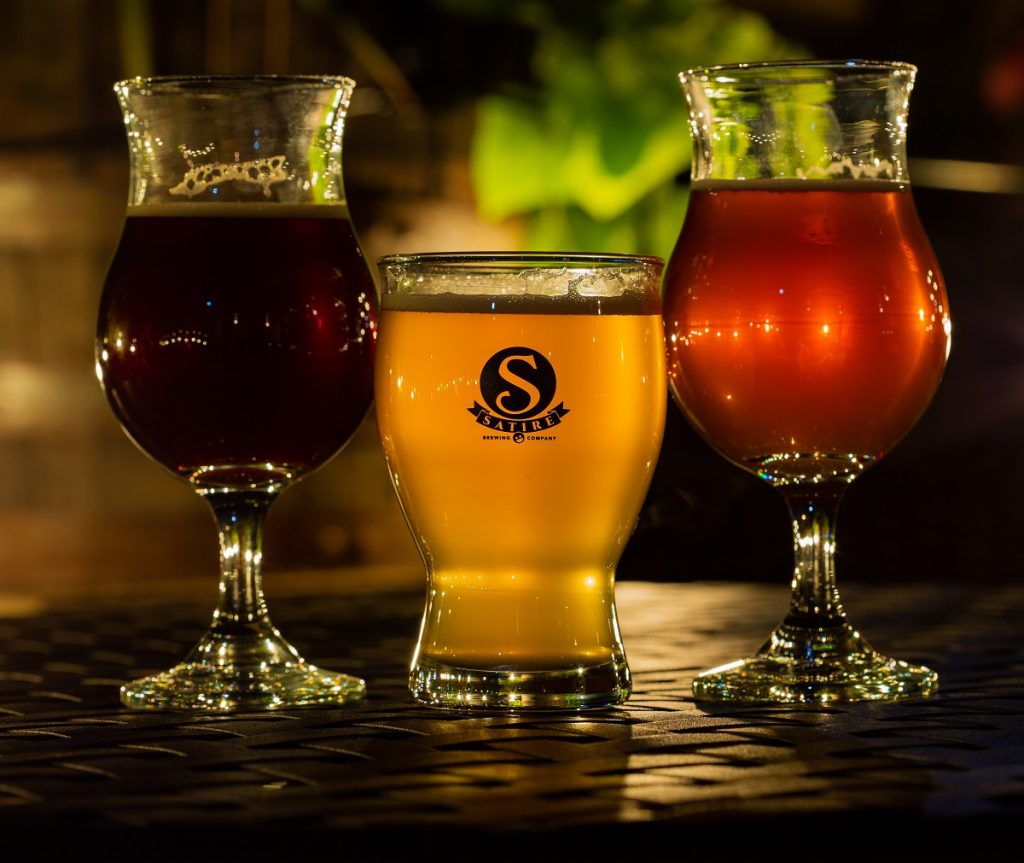 You can go check out Satire Brewing as they opened at the beginning of October. Thornton's newest brewery opening is near 120th and I-25. Owner Todd Waufle shares, "The Satire Brewing team will use a three-barrel system. We can make from light to dark, low ABV to high ABV, simple to crazy and complex, and we will make them according to what our customers want, seasons and what we want to make or any idea that hits us."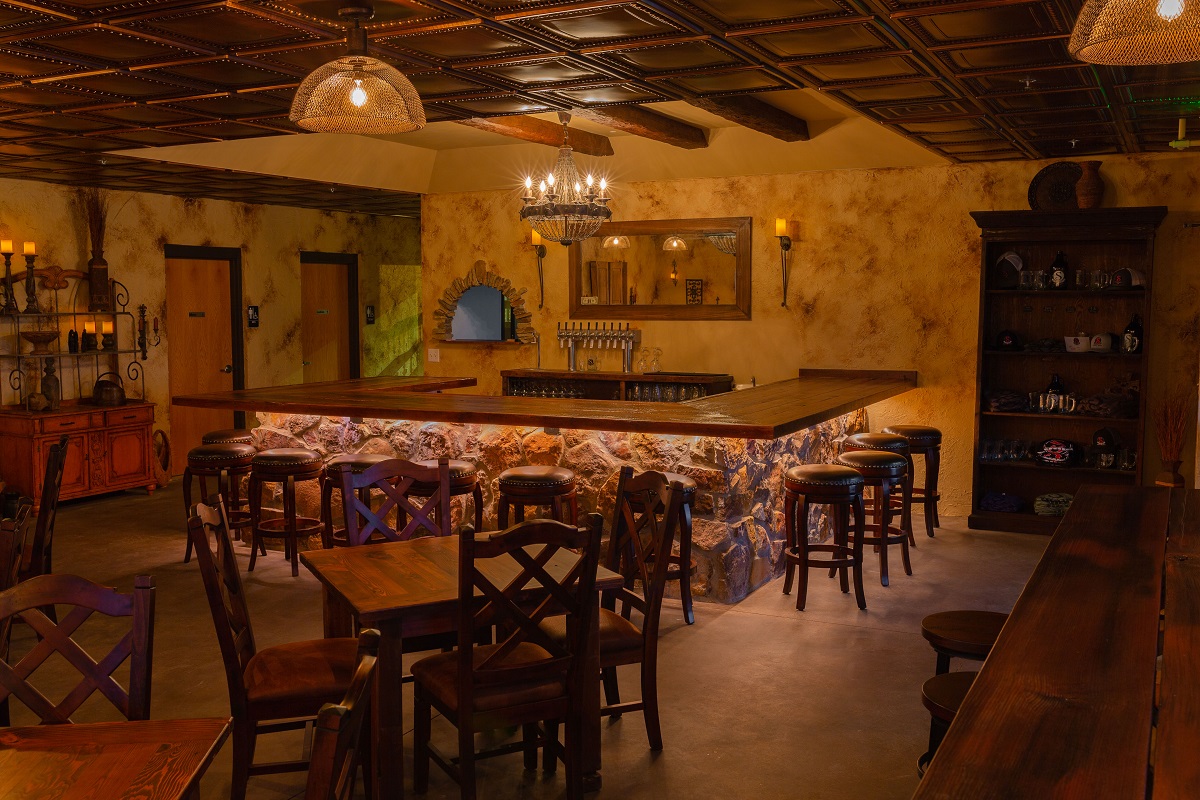 OPENED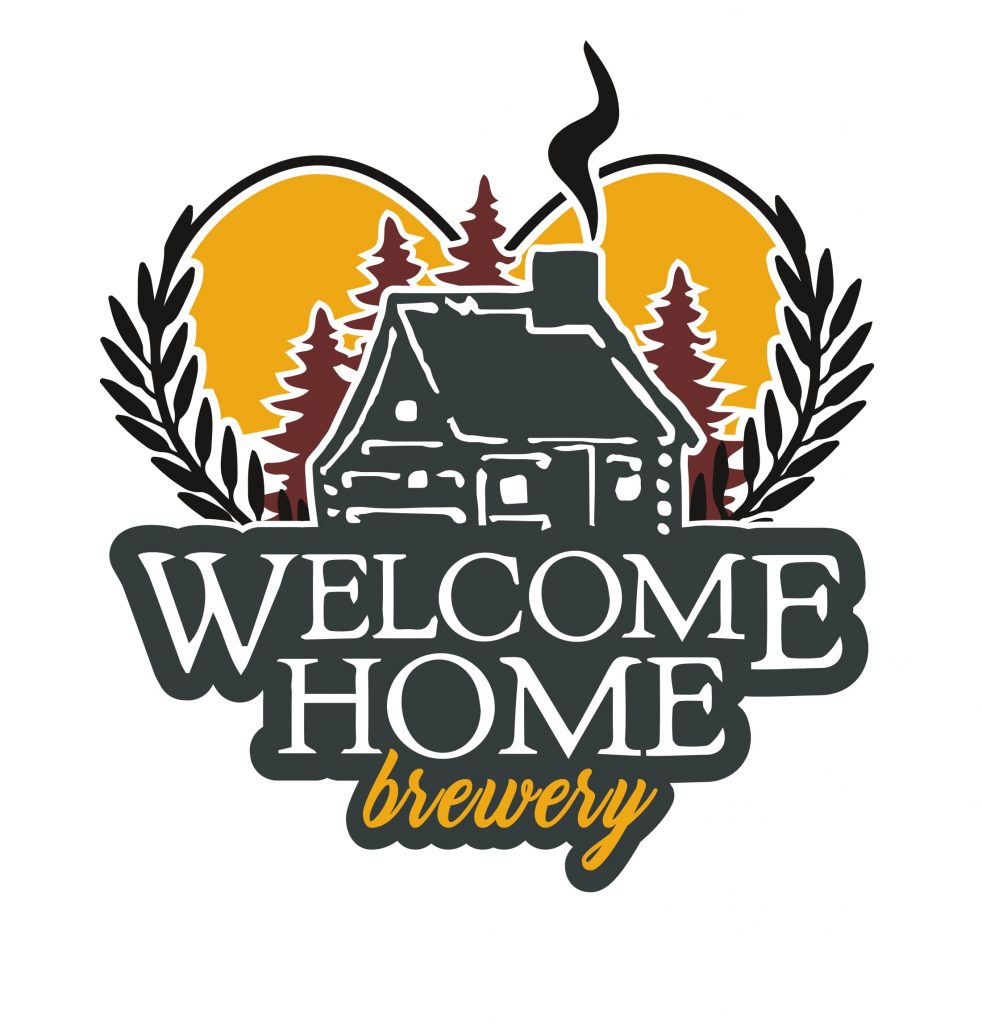 "Think of a backyard barbecue at your friend's place, but Welcome Home Brewery is your friend, and we're bringing the beer," say Welcome Home Brewery owners Aaron and Sharon Cating Murphy. "The hard metal bar stools, roll-up garage bay doors, and the variations on hard wood and metal tables. We wanted Welcome Home Brewery to be different."
Welcome Home Brewery will brew on a six-barrel system and will have six rotating seasonal/experimental beers on and tap. Year-round, you can expect to find these brews on tap: a cream ale, an american wheat, an IPA, an Irish red, a porter, and a stout. As you may expect with a neighborly setting, all the furniture, decor, and the community fireplace make you feel welcome.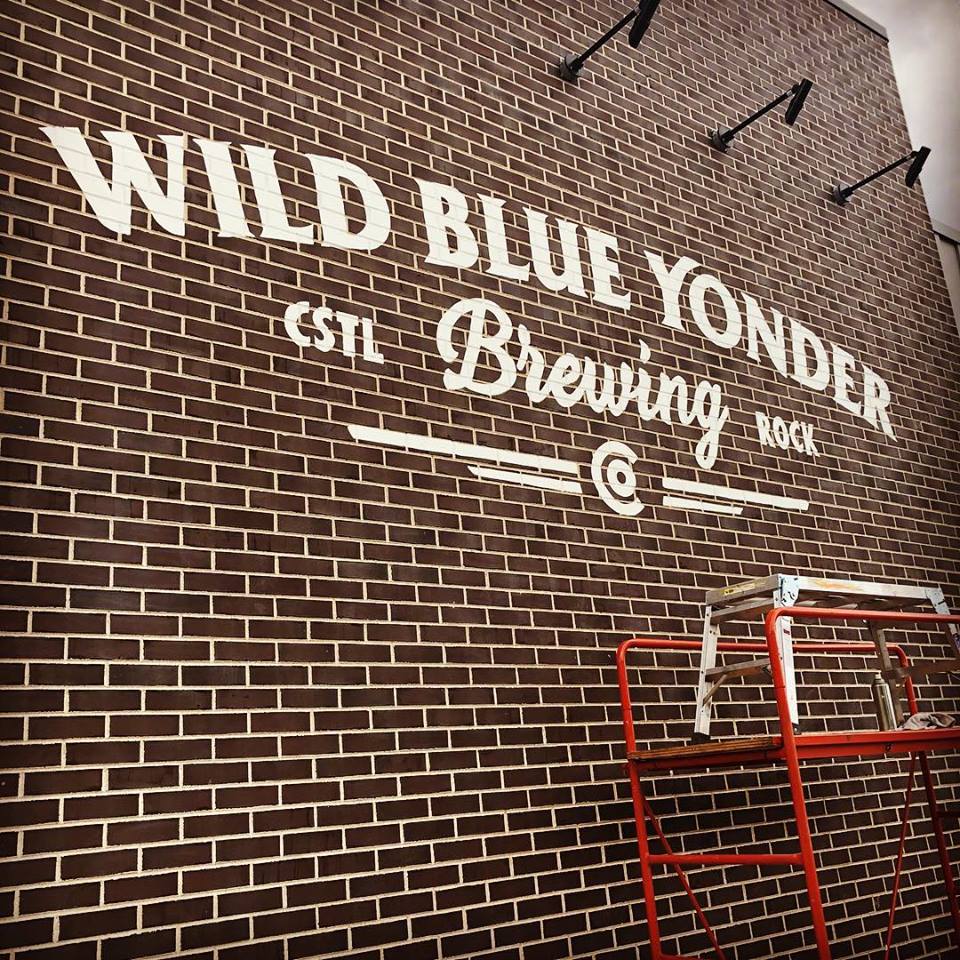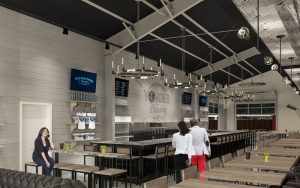 Castle Rock's second brewery opening in October is Wild Blue Yonder Brewing. First, its location at 519 Wilcox Street in historic downtown. Interestingly, this location features three very unique buildings: a converted Victorian home, a classic Carriage House, and a community brewpub space. The property was purchased in January 2018 by its three owners: husband and wife Andrew & Rachel Wasson as well as Dean Wasson (Andrew's brother).
All three are Air Force veterans and named the brewery after the Air Force Academy fight song. The trio's idea for the brewery forged around the "common love of beer, food, community, family, and ubiquitous adventure."
November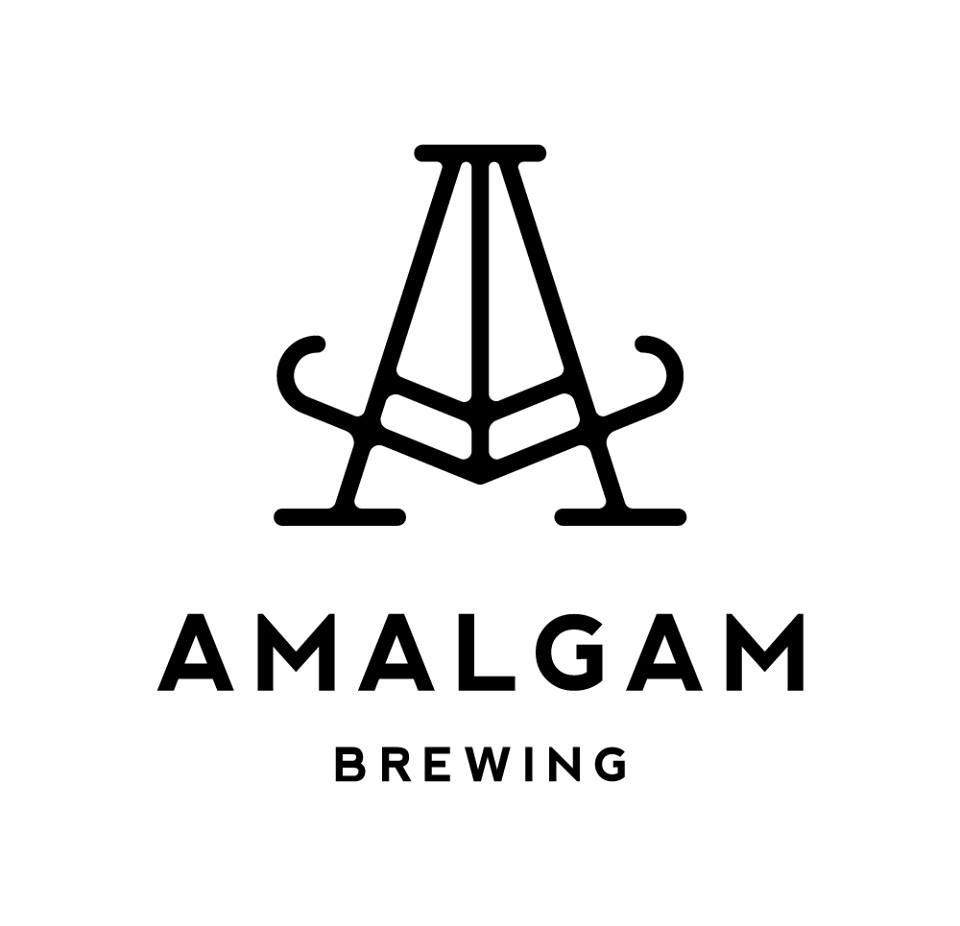 Founded in 2016, Amalgam opens its new taproom in November after a very creative adventure of growth. Starting as a side project and leasing space in the now defunct space of Powder Keg Brewing in Niwot, Amalgam's ingenuity now leads to opening a taproom in a giant warehouse facility off of West 64th named "The Cultural Center."
Amalgam shares, "We've set up a small tasting room space in our barrel cellar which we plan to open once or twice a month for bottle releases and special events. We don't have a set schedule at this point so keep an eye on our events page for more info."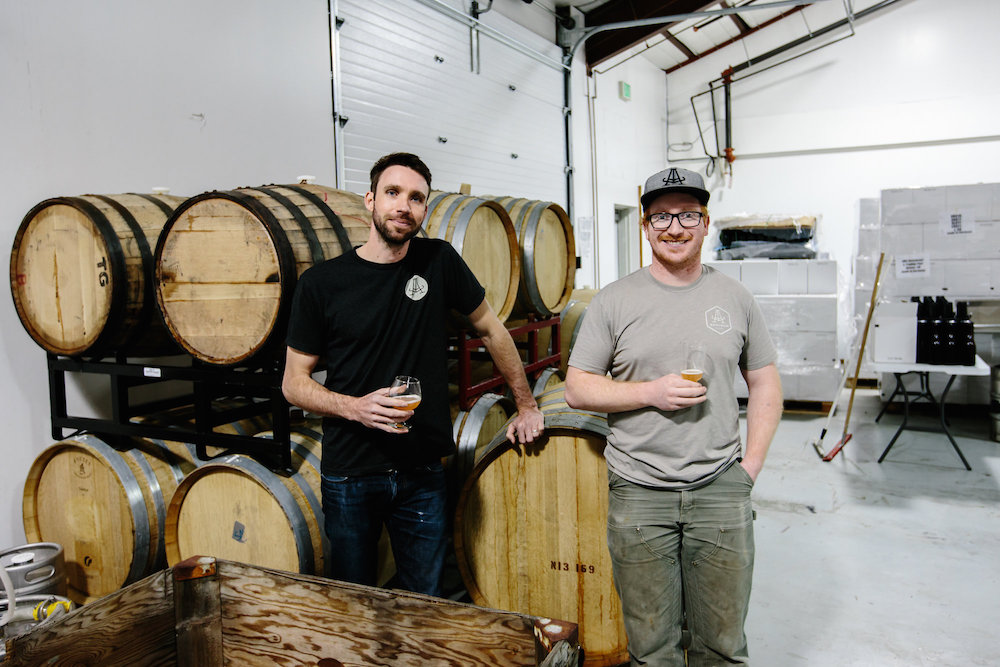 Please check out more about Amalgam's unique story, including how they operate without their own brew system and contract out with breweries like Idaho Springs's Westbound & Down, in this PorchDrinking in-depth feature.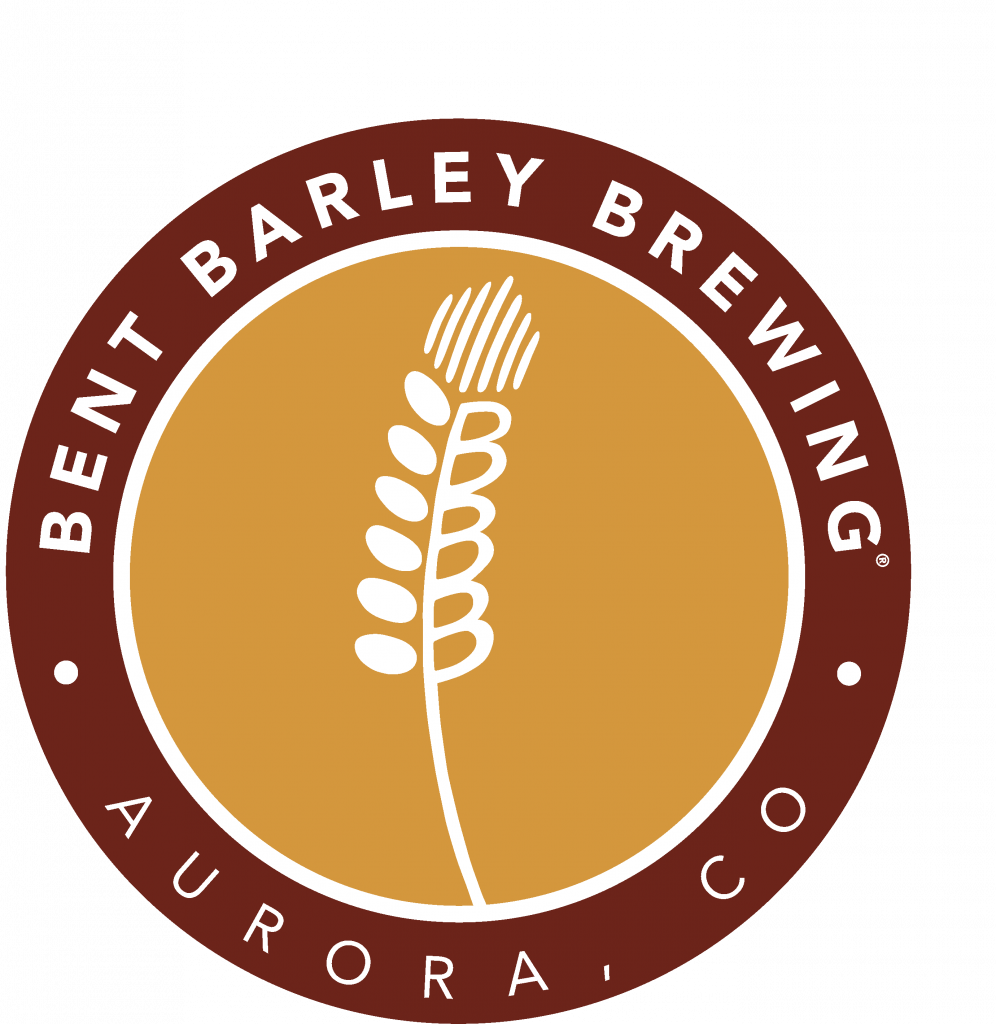 Another Colorado brewery opening this quarter is Bent Barley Brewing. Owner, Mark Job, describes Bent Barley,
"While it certainly doesn't make us unique, our concept is pretty simple; to build a neighborhood brewery that emphasizes small business partnerships, serves a variety of beer styles, and can be a hangout for locals and out-of-town customers alike. We want comfortable surroundings and good service for our customers."
As for beers, Bent Barley plans to offer these styles of beers:
West Coast Style IPA
Amber ale
Dry Irish stout
Rotating taps of wheat ales, rye ales, blonds, specialty IPAs and experimental beers.
Job wants to make sure they also take care of their neighborhood. "We also want to fit into our new community. That means being good neighbors for the surrounding businesses."
According to our friends at Colorado Brewery List, the chain brewpub plans to open a new location on Mulberry between Lemay and Timberline in Fort Collins.
This Boulder brewery is moving to Lafayette. Founder and brewer Zach Nichols shares,
"We've been in need of more oak cellar space for some time, so the move helps with that. Plus we'll be adding our own seven-barrel brewhouse, which will be a huge shot in the arm for us. The space is over two times the size of our current spot in North Boulder, so we'll have a larger Tasting Room. The parking is easier and more expansive than our current location, we'll have a larger patio too. From top to bottom the Lafayette location should allow us to offer an improved experience from the beer to the space itself."
Cellar West is on track for opening the Lafayette location in November and be sure to check their social media for more information.
For the beers, Cellar West says we can expect "More oak aged, Brett forward Farmhouse style Ales – that's our passion here," says Nichols. "We're also working really hard on crafting some clean, refined lagers to get into the mix. We've got a couple serving tanks in our bar's walk-in cooler dedicated to lagerbier. We also brought in some lager-specific beer faucets from the Czech Republic to pour beautiful, fluffy lagerbier."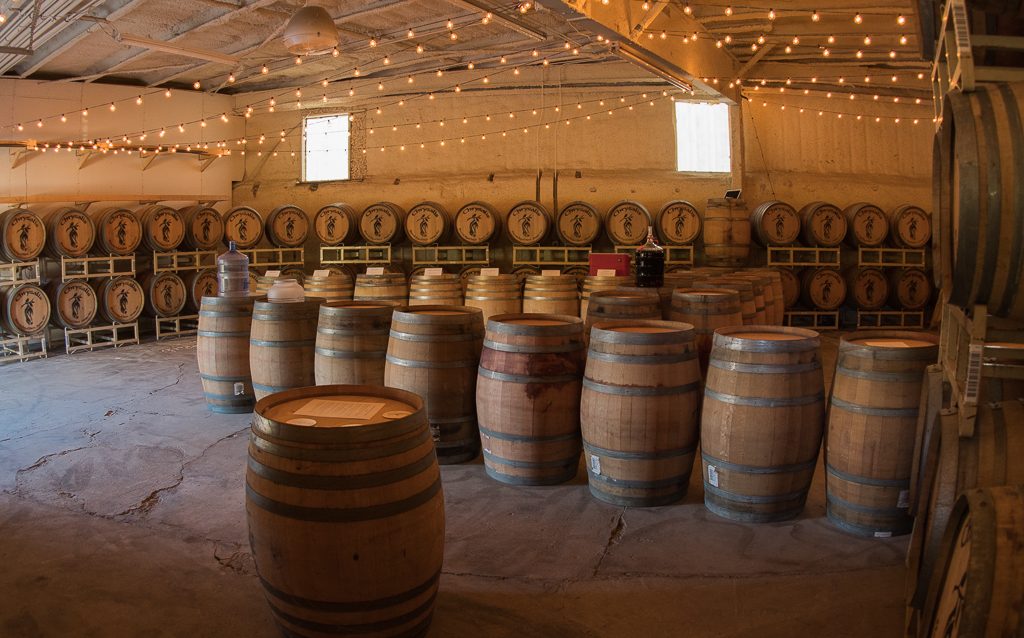 The next Colorado brewery opening is on the western slope of Colorado. Chrysalis uses oak barrels and local ingredients, including their own barley from an 11-acre plot, to form their concoctions. Owner Shawn Larson says,
"We plan to brew three main beer recipes to start with a saison, a brown, and a stout. Each beer will get manipulated with anything from wild yeast and bacteria, barrel aging, local herbs, hops and fruits, collaborations with local coffee roasters and wineries."
About halfway between Denver and Fort Collins is Mead; a town which will host another Colorado brewery opening. In November, Highlandlake Brewing Company will open and serve craft beer, mead, braggot, and hard cider.
According to a recent post, they just received their brewer's license and new gear.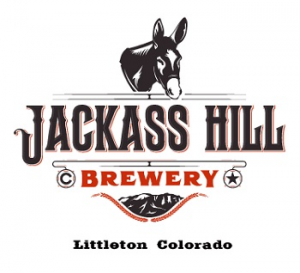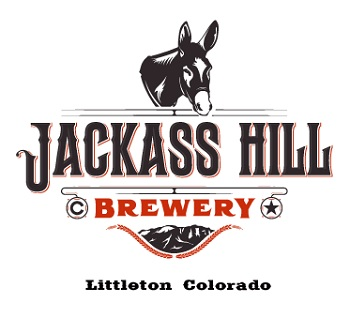 Opening in Downtown Littleton, Darcy Coghill of Jackass Hill Brewery describes this suburb's newest Colorado brewery opening as "a fun gathering place for craft beer enthusiasts." The brewery will create American style ales and have small serving plates.
From their Facebook page, this brewery's history starts in Huzhou, China, and continues with their Denver opening in November. They aim to make brews that use Chinese ingredients such as teas, spices, and fruits.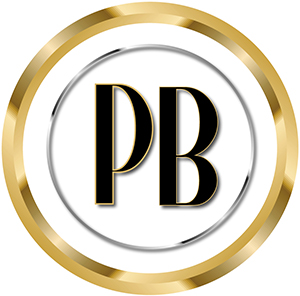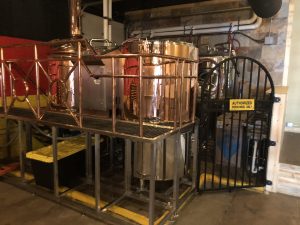 The next Colorado brewery opening is an old friend making a move up north on I-25 . Founded six years ago, Prost Brewing's new location in Fort Collins is fully installed, operational, and just started their brewing the first batch in October.
Prost Brewing Company's President, David DeLine, says,
"Our newly installed 3.5 bbl, copper, pilot system will allow us to bring fun and exciting new biers to our loyal customer. We will be staying true to our belief in German biers, but will push the boundaries a bit with this new system to bring fresh new offerings to both our taprooms. Initial beers will include a Gose, a Berlinerweiss, and a Dry Hopped Helles and that's just the start."
You can find more details about their newest brews and the tapping party of the first Fort Collins batch on their social media and website.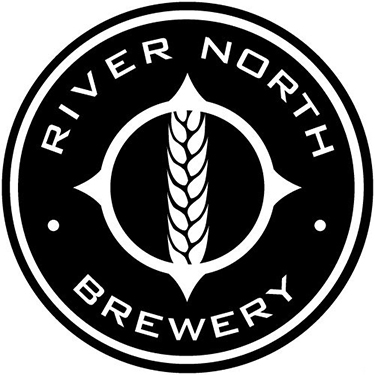 This OG of River North is returning back to the neighborhood in November. After leaving in 2015, the brewery will open a taproom at 3400 Blake Street. Excitingly, the new space features a private events lounge in the back, a large patio, and a seven-barrel pilot brewery and taproom.
Check out this PorchDrinking in-depth piece about the new location.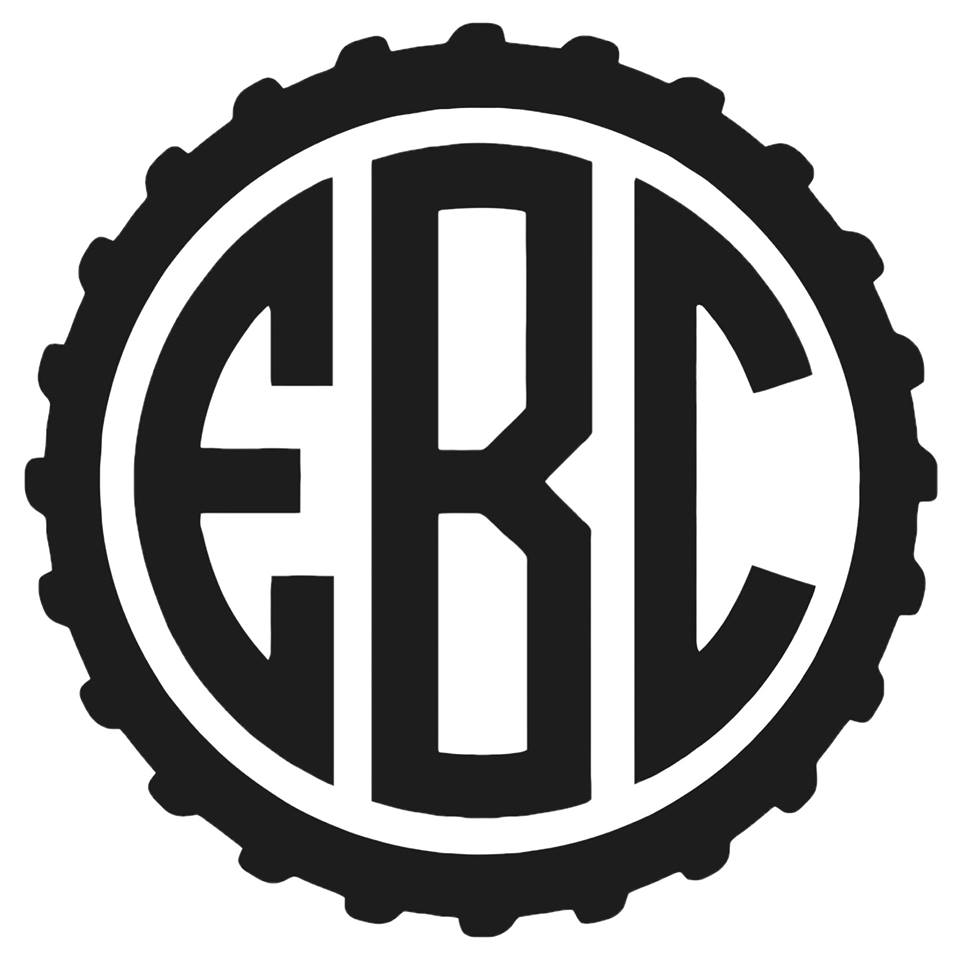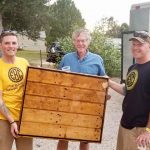 About 20 minutes east of Castle Rock is the town of Elizabeth. For this place of about 1,500 people, they will shortly get to taste new pints from Elizabeth Brewing Company in just a few weeks. Owner Jonny Briggs shares what makes their brewery unique:
"We are in the State Historic Building named the "Huber-Carlson" building. It was built in 1890. Due to the historic nature of the building, we are trying to preserve some of the things that make the building unique. We are keeping the iron pulley system used by Sculptor George Carlson when he lived upstairs (now taproom) and has his gallery downstairs(now brewhouse). We are having a local woodworker (Jim Patterson) turn the flooring that we ripped up into our tables so they can be enjoyed for years to come. There is also a grain pulley lift estimated from the early 1900s that we plan to leave in place."
Next, the brewery's first drafts will include an IPA, APA, amber, brown, and a blonde. Jonny Briggs adds, "We hope to soon after have three seasonal beers and a guest-gluten free beer."
In addition, they plan to launch a kickstarter soon on their Facebook page that will have shirts, hats, stickers, parties, and mug club memberships.
Coming to the Berkeley neighborhood at 42nd and Tennyson, the Emporium says on their website "We pride ourselves in the production of high quality, fresh beer for local and regional markets through our extensive experience within the craft beer industry."
Main Street in Timnath will get the city's first brewery.
Wanna get away? Or perhaps just hang at the airport? Tom's Urban Diner and Tivoli Brewery are partnering for your next beer stop at Denver International Airport inside the Westin Hotel. At the end of May this year, Tom's Urban closed its Larimer Square location in Downtown Denver but there were never any plans to halt expansion at the airport.
Opening in the northwest part of Denver in the Sunnyside neighborhood is Waldschänke Ciders. A "Swiss-inspired craft cidery," the name means "forest tavern" and history of the cider style goes back to the early 1900s.
This southern Colorado brewery plans to open with 18 beers on tap of all different styles from ales, wheats, stouts, saisons, bochs, and more.
December
Today, you can buy this RiNo brewery's beers in cans, at bars, or crowlers to-go from their operations at 2801 Walnut Street, but their taproom opening in the former space of Beryl's Beer Company should happen by the end of this year.
You can hear the whole story about 14er's history and the developing plans for their new space in a Porchcast episode from July.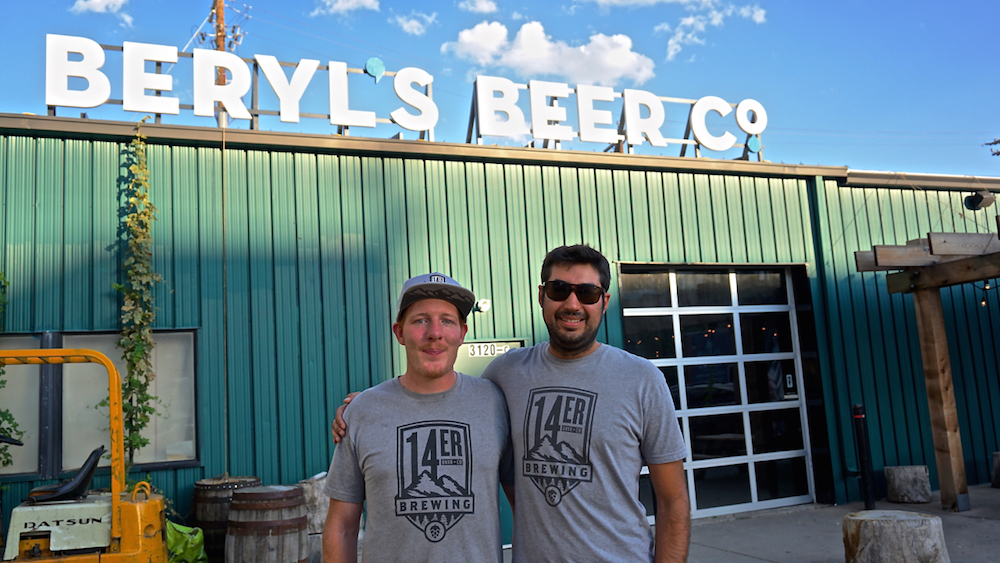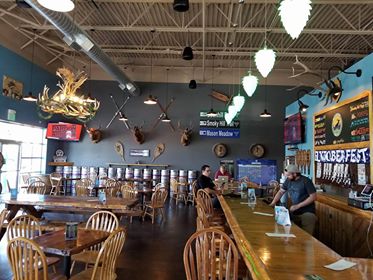 In March 2017, Tom and Marcia Bell sold Elk Mountain Brewing to Doug Hyndman and Jake Minturn. Since, Minutrn and Hyndman continue operating as Elk Mountain, but should be relaunching as Downhill Brewing Company soon.
Another brewery coming to Fort Collins, you can find Envy Brewing on Harmony and Ziegler Road.. According the Coloradoan, owner Brian Connery is a veteran in the craft beer community. Connery's brewing expertise spans many breweries including New Belgium Brewing, Boulder Beer Co., Dad & Dudes Breweria, Il Vicino and Lost Highway Brewing.
Currently at E-470 and Parker Road in Centennial, this Mexican restaurant is adding a brewery.
After a successful kickstarter campaign, this brewery, started by two Air Force veterans, should be ready to open soon.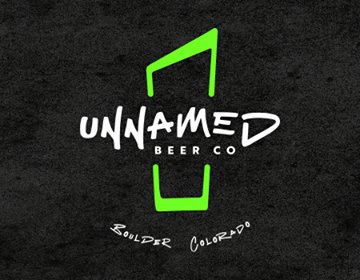 Located behind Baby Goat Coffee Shop and Green Eyed Motors is new Boulder Brewery Unnamed Beer Company. Unnamed will offer five core beers with complimenting seasonal and experimental beers changing throughout the year.
Owned by Jessie Pierick, she wants the brewery to be a home for Boulder's local artist. She hopes it can be a place for people to collaborate and share ideas while being surrounded by street art.
Different from World's End Brewing Company listed in November, this brewpub in the mountains is already open serving food and drink. However, they will start serving their own brews later this year.
---