No Comments
The Weekly Buzz | January 20 – 26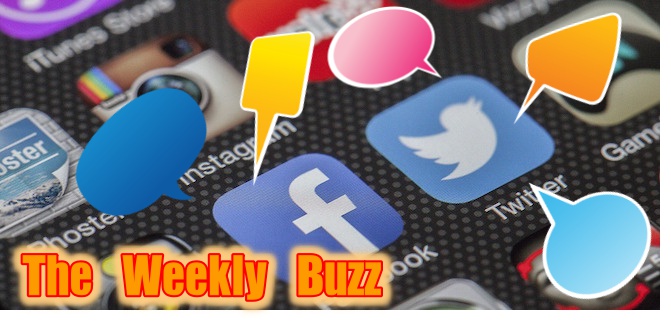 The NFL conference championships have been decided, and the Pro Bowl is this weekend. Does anyone watch the Pro Bowl? Anyone? Since none of you watch it, this will be a great weekend to head out and discover some new craft beers. When you find them, definitely mail them to me. I want all of them. The Weekly Buzz is ready to point you in all the right directions!
There's a little pre-Super Bowl bonus content at the bottom, so make sure you read to the end!
We can finally start doing some interplanetary brewing!
Our microbiologist has been working w/ our new cryogenic freezer, freezing yeast strains for future incubation & propagation! #beergeekery ? pic.twitter.com/lNqJuHTh0w

— Dogfish Head Brewery (@dogfishbeer) January 23, 2017
---
If anything happens to that building, the Lehigh Valley beer scene will be OVER.
That's a lot of brewing knowledge under one roof! @LVBeerWeek collaboration beer from all of us at the @lvbrewersguild details coming soon! pic.twitter.com/v7JkY8Xixj

— Weyerbacher Brewing (@Weyerbacher) January 20, 2017
---
I sense a bit of Inauguration Day social commentary…
Today we're brewing The Truth and bottling Raging Bitch. That is all.

— Flying Dog Brewery (@FlyingDog) January 20, 2017
---
These are probably "Alternative Facts."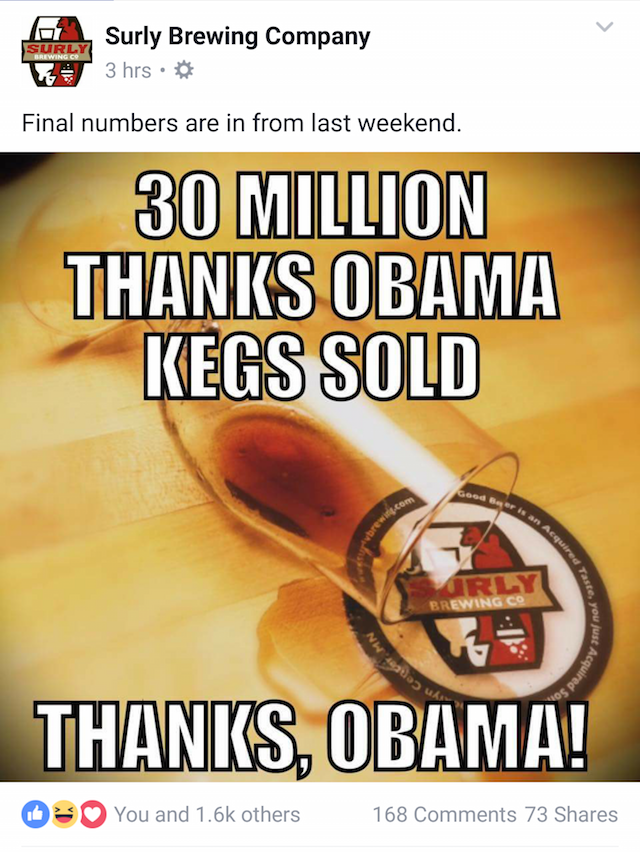 ---
Heads up, Florida!
We are excited to announce statewide distribution in FL starting 1/23 with our friends at @ProgressiveBeer #boycottbland #craftbeer #florida pic.twitter.com/01s46w9Y1I

— DESTIHL Brewery (@DESTIHLbrewery) January 20, 2017
---
Soon to appear in stores near you (if you live in CO)!
So this just happened. Coming soon to stores throughout #Colorado! #craftbeer #cobeer #craftcans #beer #denver pic.twitter.com/d452kZayC7

— River North Brewery (@rivernorthbrew) January 20, 2017
---
Hold onto your hats Illinois! New beers coming your way!
We are thrilled to announce distribution into Illinois. Welcome to the TG club Illinois! #topplinggoliath #illinois #beer pic.twitter.com/oDUyxgpkkm

— TG Brews Hop Patrol (@TGBrews) January 20, 2017
---
Job fair! Beer job fair!
Join our growing team! We will be hosting a job fair on 1/27 from 8am-10:30am & 1/31 from 4pm to 7pm. https://t.co/H3xK7KjK8Z

— AleSmithBrewing (@AleSmithBrewing) January 20, 2017
---
New beer alert!
Since Hash Session got called up to the year-round lineup, had an opening for a new spring seasonal. Meet Grass Monkey, a hoppy pale wheat. pic.twitter.com/tdxxfag5QX

— SweetWater Brewery (@sweetwaterbrew) January 20, 2017
---
Me want to go to there!
Wild Beer Roundup is a week away! Doors at 8AM for games 'n' doughnuts. Wild beers go on sale at 9:00. Yeeehaw! https://t.co/RMy5PMHliS pic.twitter.com/9poEFtGhOZ

— Allagash Brewing Co (@AllagashBrewing) January 21, 2017
---
A beer event happening this weekend!
POCONO WINTER BEERFEST IS BACK Sat 1/28 @Sherman_Theater in Stroudsburg, PA! #Yards #BrewUntoOthers Get Tix https://t.co/d6kA7A8X3m pic.twitter.com/LT3x3lviUn

— Yards Brewing Co. (@yardsbrew) January 21, 2017
---
Will someone make this for me?
How about #cookingwithBEER this wknd? Andouille, BEER, & Mushroom Risotto w/ Pacific Wonderland Lager #worthsharing https://t.co/GOQtl9dD5t pic.twitter.com/M1DloHkuhl

— Deschutes Brewery (@DeschutesBeer) January 21, 2017
---
Better late than never!
We've never done this before, so today's the day. Our 2017 Release Calendar is now live on our blog! Details: https://t.co/ctzDxddWwn pic.twitter.com/WaU0CGzCWd

— The Bruery® (@TheBruery) January 23, 2017
---
More beer jobs!
Want to work in the craft beer industry? Click now to see our job openings! https://t.co/qvQoPWTewf pic.twitter.com/pohIn6W70o

— Ninkasi Brewing (@NinkasiBrewing) January 23, 2017
---
If this contained alcohol, I'd start running marathons.
https://www.instagram.com/p/BPn4tdRDpP3/
---
This new beer is fresh off the bottling line!
Single Cannon, our new Single Hop IPA, is being packaged today! pic.twitter.com/5uXeovmhdv

— Heavy Seas Beer (@HeavySeasBeer) January 23, 2017
---
A new collaboration is in progress!
Brewing with @urbanchestnut today! Keep your eyes peeled for the UCBC/@SunKingBrewing Collaboration… Coming soon! pic.twitter.com/w6GrllHbzW

— Clay Robinson (@SunKingClay) January 24, 2017
---
Since there's no reason to go to Heinz Field anymore…
https://instagram.com/p/BPqRjnZFb7q/
---
Who wants to go for a beer and a schwitz?
A huge sauna. In our backyard. Yes, seriously. #BYOBathingSuit https://t.co/0UAKjUAXuV

— surlybrewing (@surlybrewing) January 25, 2017
---
Think what that yeast could be doing right now…
Some of the first orders to leave @WhiteLabsAVL. It's exciting for our team (and @FedEx) to get business started in Asheville! pic.twitter.com/YLxI68g7i1

— White Labs (@whitelabs) January 25, 2017
---
I can't wait for you to brew it either.
Day 2 of propping yeast collected on the Allagash Wilderness Waterway. It's coming along. Can't wait to brew a pilot beer this week! pic.twitter.com/SrOVZyZh0Q

— Allagash Brewing Co (@AllagashBrewing) January 25, 2017
---
As advertised: This is your pre-Super Bowl bonus content!
---