No Comments
River North Brewery Reopens This Weekend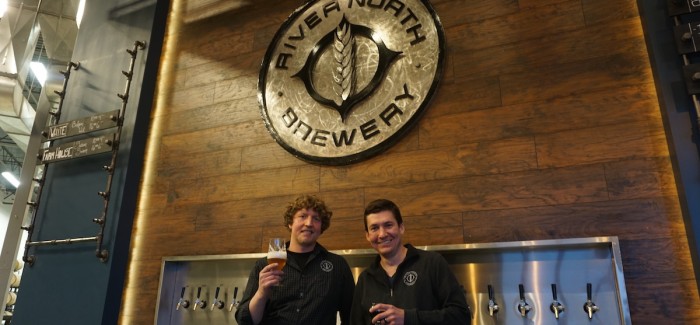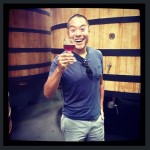 Don't call it a comeback, they've been here for years. This weekend, after a long overdue six month hiatus, River North Brewery will re-open its doors to a brand new location at 6021 Washington Street Unit A. But its slick, new, expansive facility which now opens up into the brewhouse isn't the only change customers will be experiencing.
When Matt Hess and his wife Jessica, first launched the Belgian-style inspired brewery back in 2012, in what previously housed the Flying Dog Brewery, the River North District housed a completely unrecognizable landscape. "When we first started in RiNo, there was literally nothing there," noted Hess.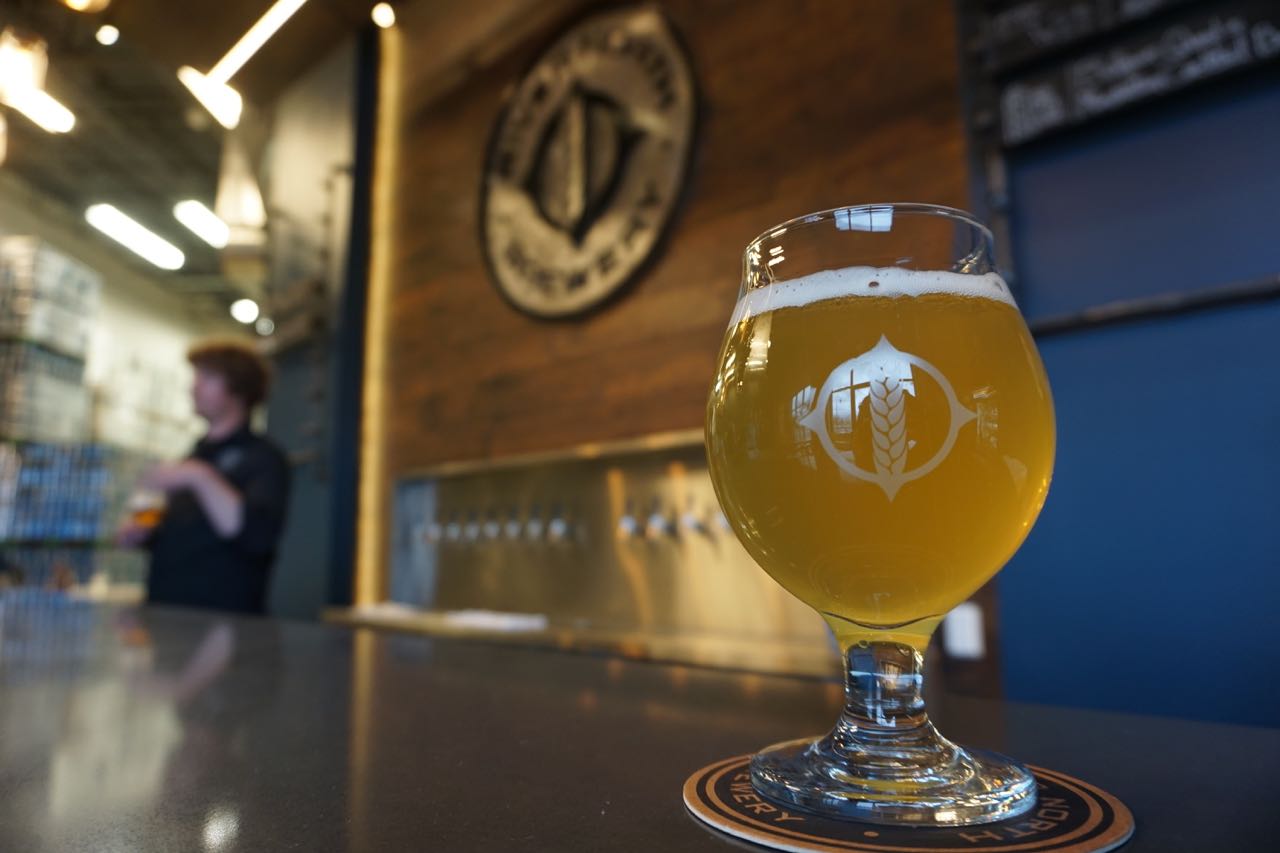 However, in the subsequent three years, the aptly named anchor brewery saw an industrial ghost-town evolve into a bustling community. Unfortunately by 2015, that same boon which incubated several other breweries, and countless more independently owned shops and restaurants, also brought on a wave of trendy luxury housing units. Those types of luxury apartments would end up dooming River North's original Blake Street location, as the owners of the property served the brewery with a six month notice to make way for more residential development.
As we detailed earlier this week, sometimes you've got to hit rock bottom, before truly finding a way to reinvent yourself. Such was the case with River North Brewery, who since moving to the new facility, has doubled in size to 9000 sq ft, and now houses a four-vessel, 15 barrel system capable of brewing 10,000 barrels of beer each year. That four vessel system will also help to speed up production times, while also allowing the flexibility to brew smaller experimental batches alongside their flagship staples.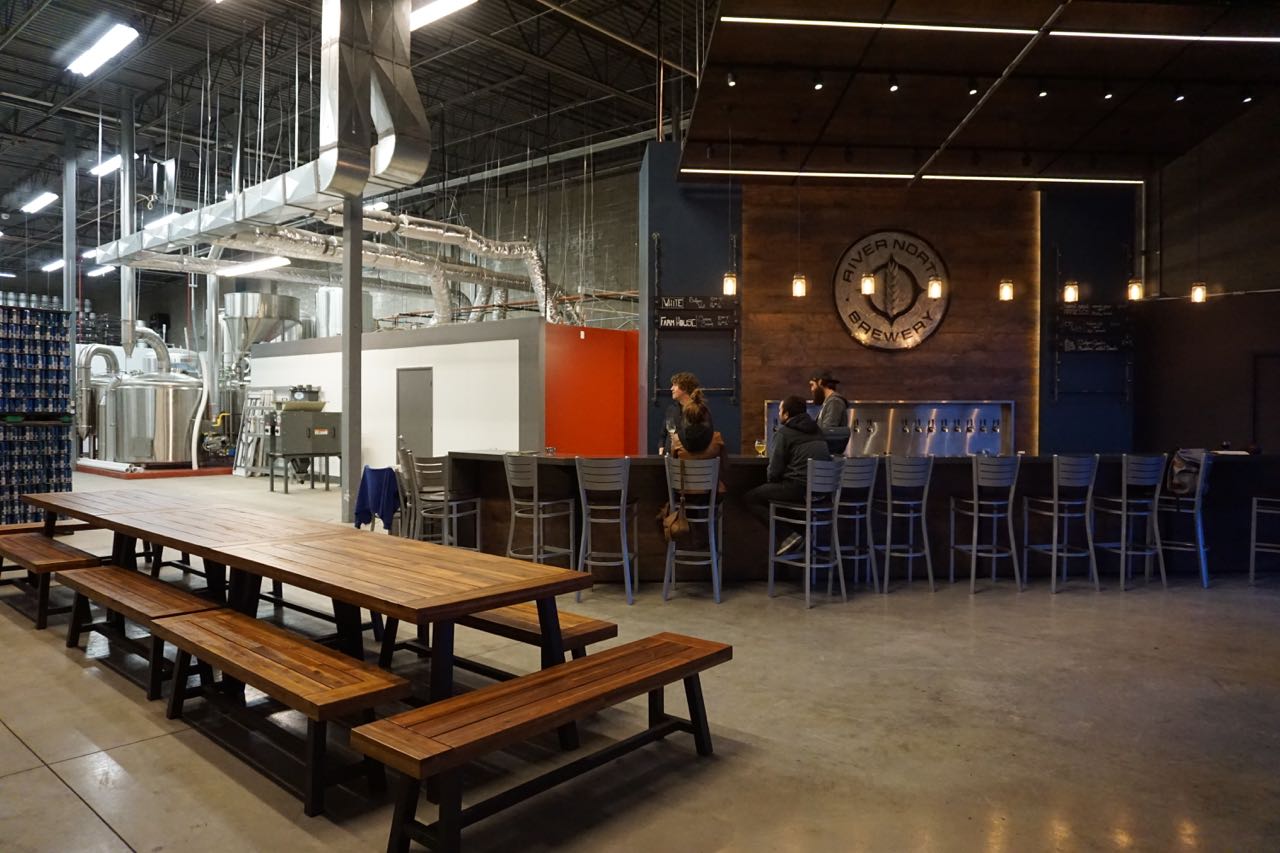 Additionally, the River North team sees this move as an opportunity to reinvent their identity as a whole. "We're now moving toward what we're calling Tradition Transcended, meaning our approach toward brewing will represent a modern take on traditional styles," explained Patrick Annesty, Vice President of Operations at River North Brewery. The most immediate example of which, will include a major shift in River North's core lineup of beers. River North IPA will be going on "sabbatical" as Hess described it. Hess and Annesty also hinted that two new canned beers, are expected to be in distribution by the end of the year. One of which, being a Belgian-style Pilsner.
"We love big beers, in fact Matt's working on an extremely high ABV series, but brewers eventually all converge on an approachable style that can be enjoyed any hour of any day," said Annesty.
"Moving to the new location is an opportunity to expand our horizons on brewing, to include other styles that we know that we can do well," said Hess.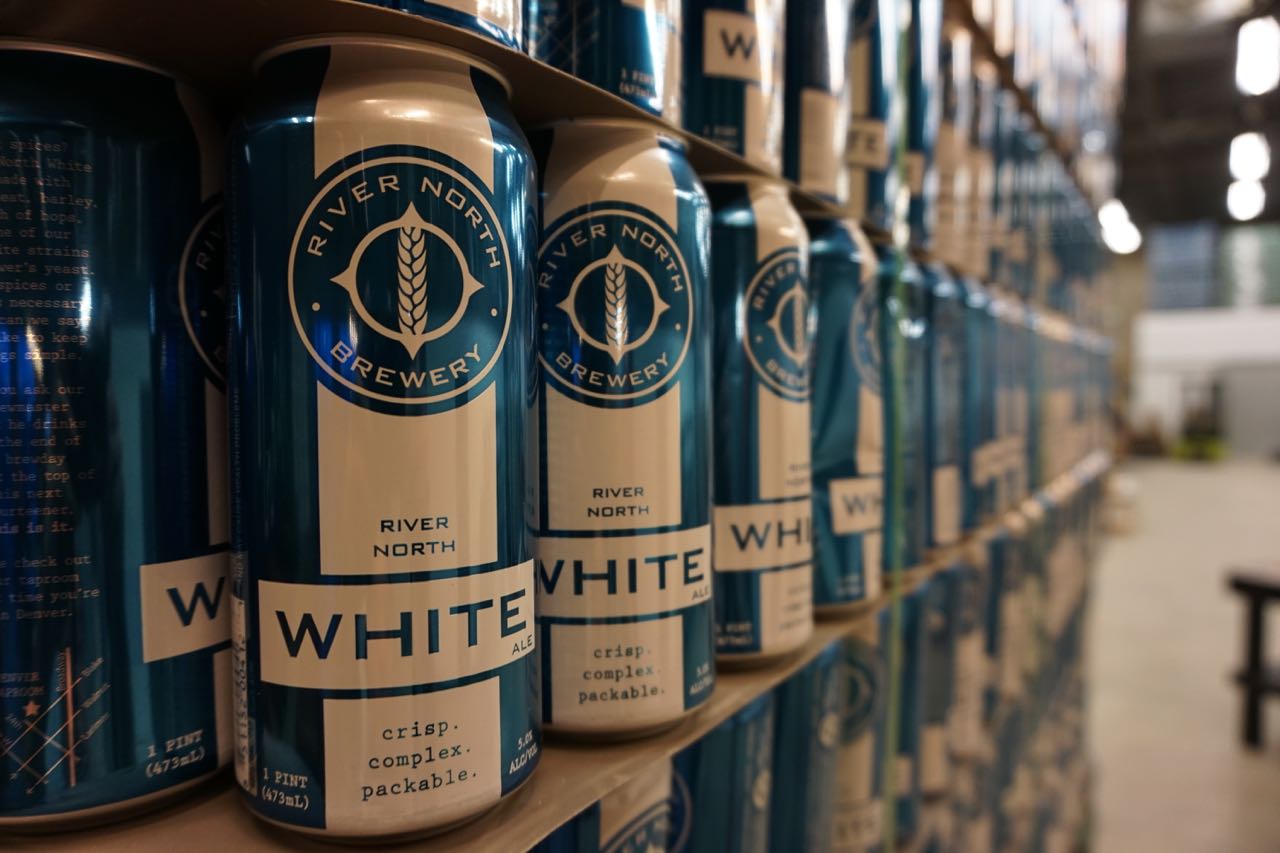 The other major change in packaging includes moving River North White and Farmhouse from 16 oz four-pack cans, to 6-packs of 12 oz cans. Also River North's larger format Barrel-Aged series will move from 22-oz bomber bottles to smaller 375ml bottles. Hess explained that as the brewery begins incorporating more barrel-aged sour blends into their portfolio, which was kickstarted by last year's release of Funk the Man, the thicker, yet smaller bottles serve as a more conducive vessel for bottle conditioning.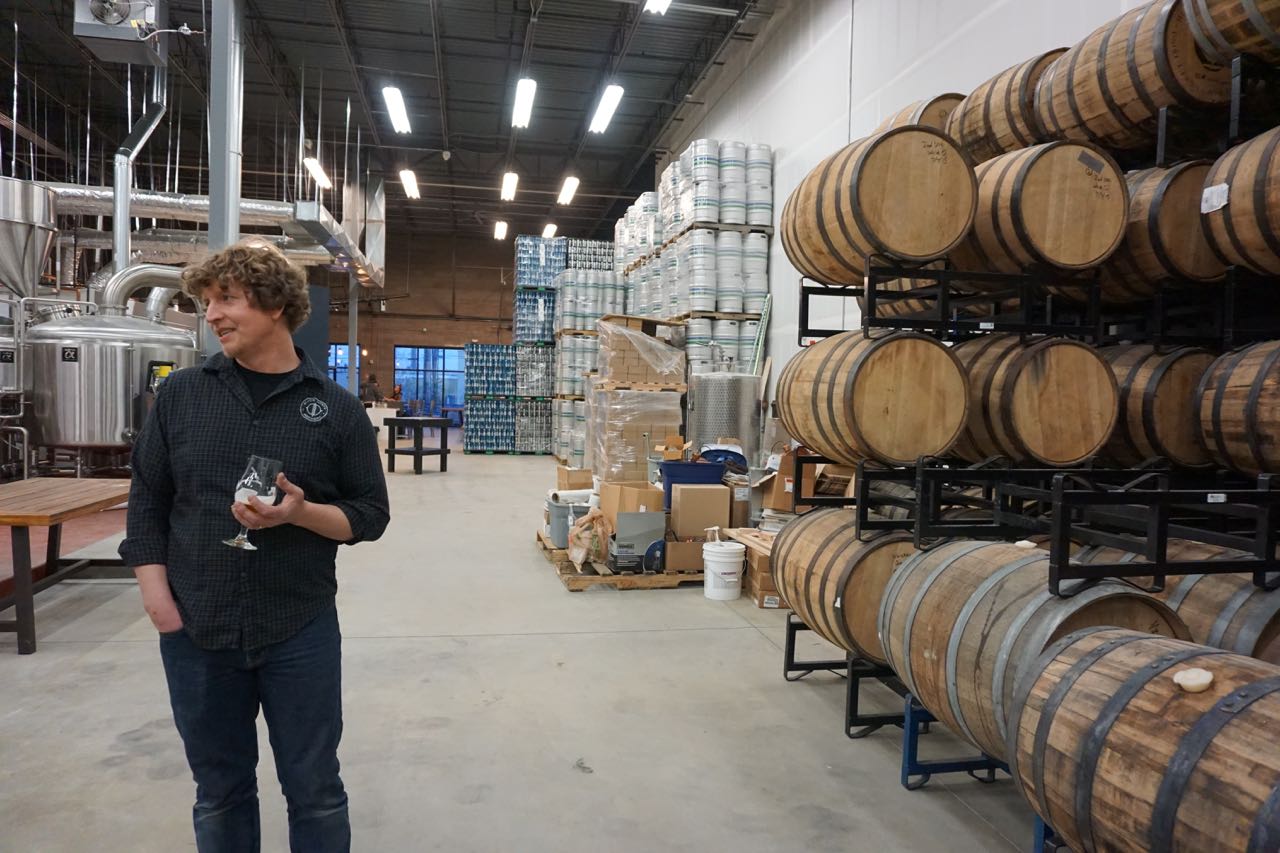 And while River North has now found new life in its second home, they still plan to return to their namesake part of town eventually. After getting firmly settled in their Washington Street location, Hess and their team plan to identify another RiNo location to house a pilot system brewhouse and tap room. "RiNo is the neighborhood we watched grow up, our friends are all still there, and we hope to get back as soon as possible," said Hess.
River North's Grand Re-Opening takes place Saturday, April 2 from Noon to 10pm and Sunday from Noon to 7pm. The opening celebration will feature flagship and specialty beers as well as food trucks and tours of the new facility.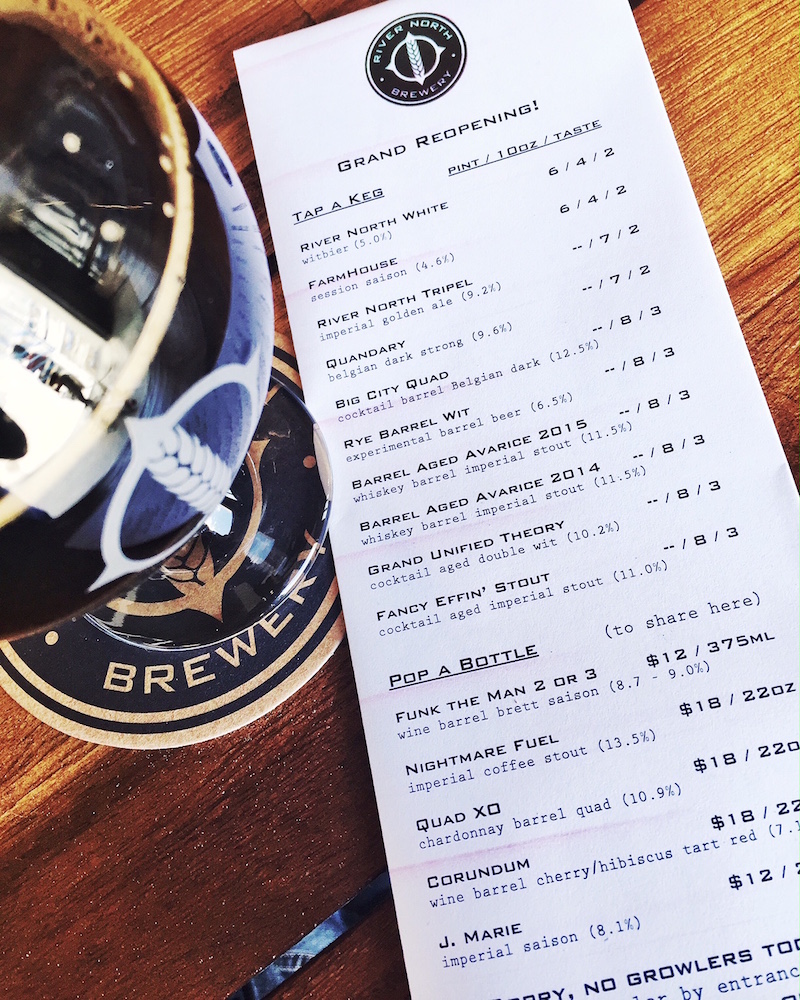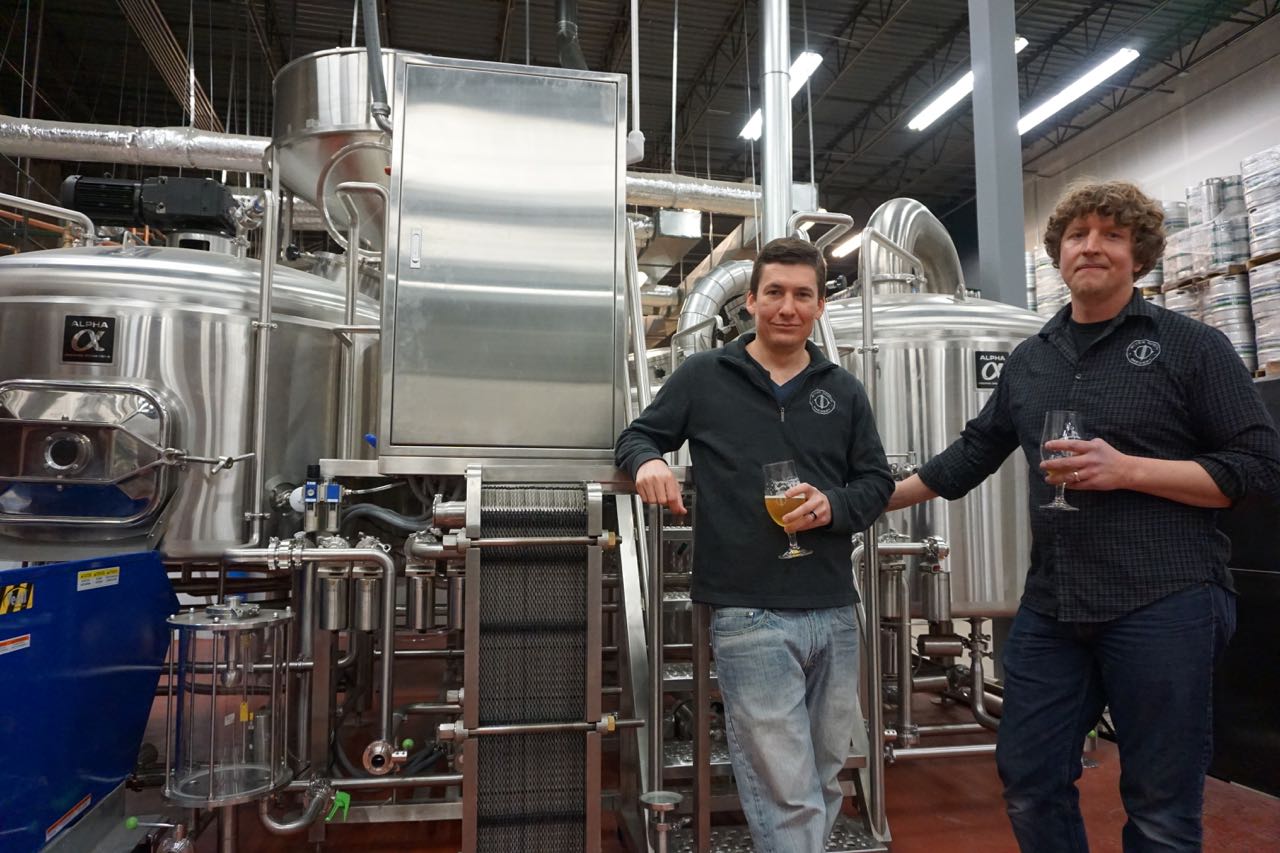 ---