#getartistic Archives – PorchDrinking.com
June 18, 2019 | Taylor Laabs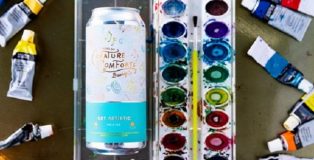 A brewer's influence can expand well beyond the beer you buy in a taproom or the cans you see on shelves. Craft brewers today realize that their presence in their local communities can inspire positive change and network effects that help their neighbors and taproom regulars alike. Athens, GA-based Creature Comforts Brewing Co. is one of the breweries defining what it means for a brewer to be authentically connected to their community. In early 2018, Creature Comforts hired Matt Stevens to be their Community and Culture Director; his job description includes running their Get Comfortable and Get Artistic charity initiatives.
July 23, 2018 | Taylor Laabs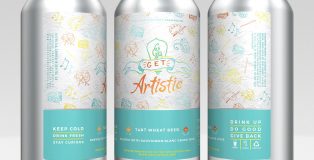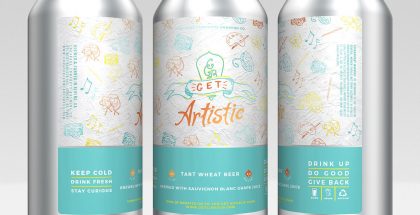 Creature Comforts Brewing Co. makes great beer; they also make great beer with a purpose. Their recent initiative, Get Artistic Tart Wheat beer, is a fitting testament to this two-pronged approach. Announced earlier this summer, the Get Artistic beer is part of a larger campaign aimed at finding  "creative ways to add value the local arts community" in Athens, Georgia. The kicker: 100% of the profits from the beer and its corresponding flashy merchandise will go towards funding the dreams, endeavors, and passions of local artists. Sounds like a win-win to me. Here's my review.