Greater Good Archives – PorchDrinking.com
November 16, 2021 | Aimee Rossi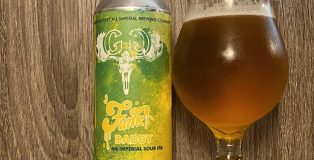 Just because the holiday season is right around the corner doesn't mean you have to stop drinking those Tropical Sour IPAs. Funk Daddy from Greater Good Imperial Brewing Co. is one brew you can drink all year round–no matter what the temperature is.
August 23, 2019 | Daniel Moran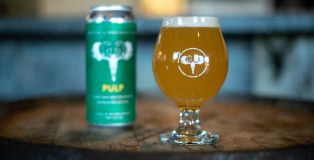 One of my favorite things about craft beer is beer mail. There's nothing more exciting than getting a box of beer from another part of the country and diving into the contents. I was particularly excited for this most recent arrival from my cousin on the East Coast. We kept up with each other's beer adventures via Instagram, and I had been bothering her to send me some of the famous haze names that we all associate with New England–Trillium, Night Shift and Tree House. This latest box had a few of those (thank you!) but it was an unknown label that caught my eye. Today, I tried out Greater Good Imperial Brewing's Pulp.