#imperialbrownale Archives – PorchDrinking.com
December 17, 2021 | Jereme Zimmerman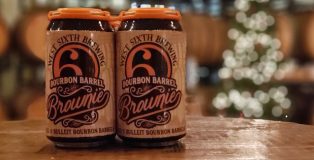 There's a new Bourbon Barrel Ale on the block. Kentucky's West Sixth Brewing and Bulleit Distilling Co. have teamed up to create Bourbon Barrel Brownie, an Imperial Brown Ale aged in Bulleit Bourbon barrels.
January 4, 2018 | Jessica Spengler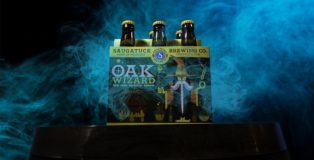 Winter time used to be a bit problematic for this outside-day-drinking, IPA-loving, oak-aged-avoiding lady. I could never "find" something I liked. For a long time, I thought it was the beer's fault. The truth is, I wasn't so much searching for beers as I was avoiding styles that had failed me in the past. I hadn't realized that times had changed and that brewers were getting savvy to the ins and outs of wood aging and making some stellar concoctions. Once I made that realization, I decided to give wood-aged brews another chance. Happily, I found plenty of good ones out there, including Saugatuck Brewing Company's Oak Wizard, an oak aged imperial brown ale.