No Comments
West Sixth Brewing & Bulleit Bourbon | Bourbon Barrel Brownie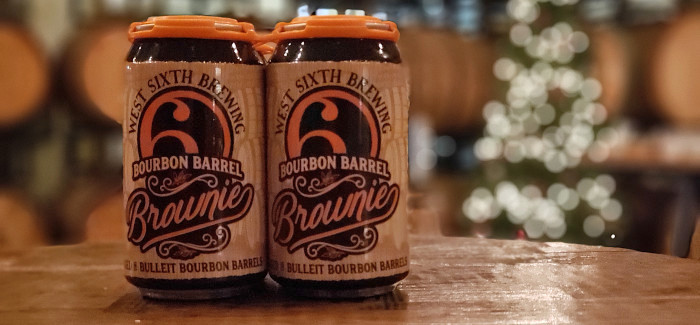 There's a new Bourbon Barrel Ale on the block. Kentucky's West Sixth Brewing and Bulleit Distilling Co. have teamed up to create Bourbon Barrel Brownie, an Imperial Brown Ale aged in Bulleit Bourbon barrels.
This limited-edition release is an ideal winter warmer. At 10.5% ABV, it soothes the soul with its smooth, silky, chocolaty flavor. Hints of vanilla, charred oak and spice can be attributed to the high rye malt bill used for Bulleit Bourbon. The addition of cacao nibs is the icing on the cake that gives Bourbon Barrel Brownie its distinctive flavor evocative of fudgy brownies.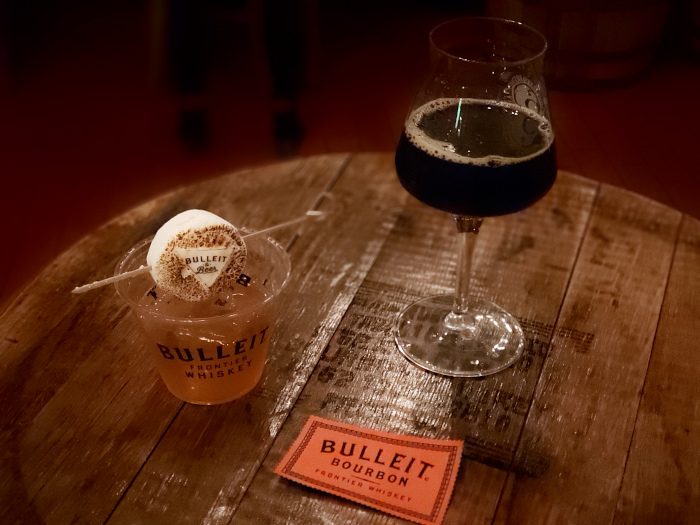 According to Matt Fay, West Sixth Brewing's Sales Manager, the collab came about when Bulleit approached West Sixth to launch a partnership through Bulleit's 'Bulleit & Beer' program.
"West Sixth has an extensive barrel program already. This was an opportunity to shine a spotlight on our production team's barrel-aging skills… our team clicked pretty well with Bulleit's. While this project took a lot of work and many conversations dialing in our plan, it came together pretty seamlessly."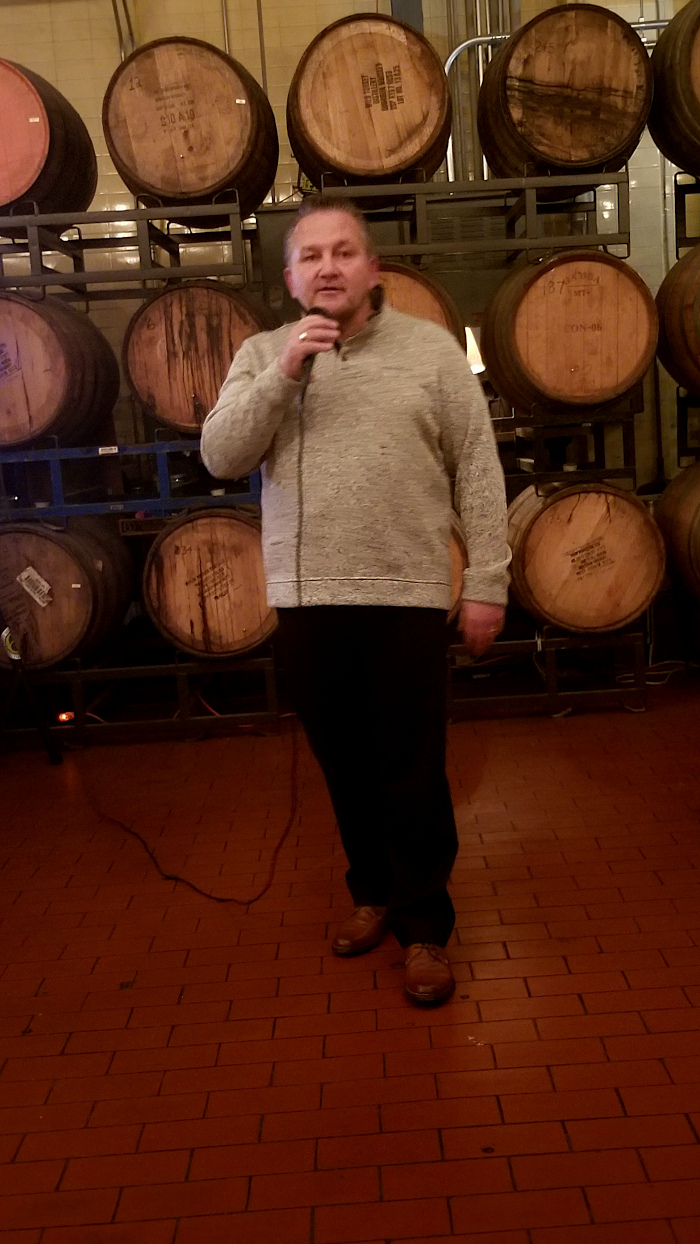 Although West Sixth has previously released a Bourbon Barrel Brownie beer, Head Brewer Andy Smith developed a new recipe for this release, adding more cacao nibs to complement Bulleit Bourbon's high rye character. "Collectively our team was very pleased with the final product," said Fay. "Chocolate malts, enhanced by cocoa additions and slight charred oak barrel characteristics make the intended flavor profile of fudgy brownie really come across."
"This release with Bulleit is extra special as we were able to collaborate with creative minds from within our local community," said Kelly Hieronymus, West Sixth Brewing's Creative and Marketing Director. "We couldn't be happier for people to try this new barrel-aged beer in time for the holidays."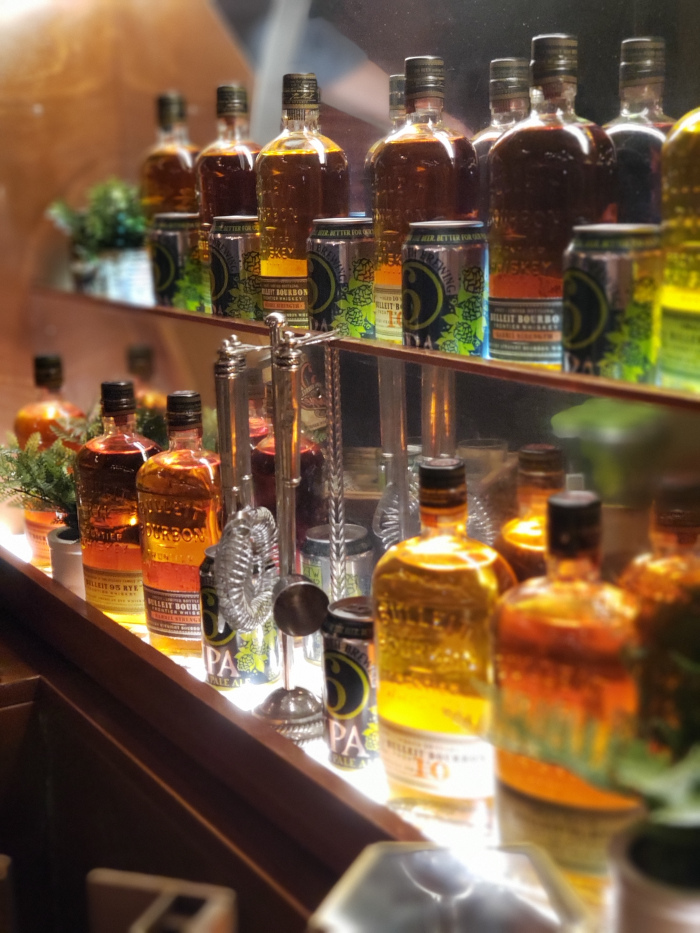 Ricky Collett, Global Brand Director of Bulleit Frontier Whiskey noted that, "For Bulleit, being a part of the local community is extremely important, and we do that by partnering with those who are pushing the boundaries of their craft within their communities, like West Sixth Brewing."
With this being a limited holiday release, we recommend grabbing some soon if you're able. Plans for another limited release are in the works but no dates have been announced yet. Here's to hoping we have more by Derby Day…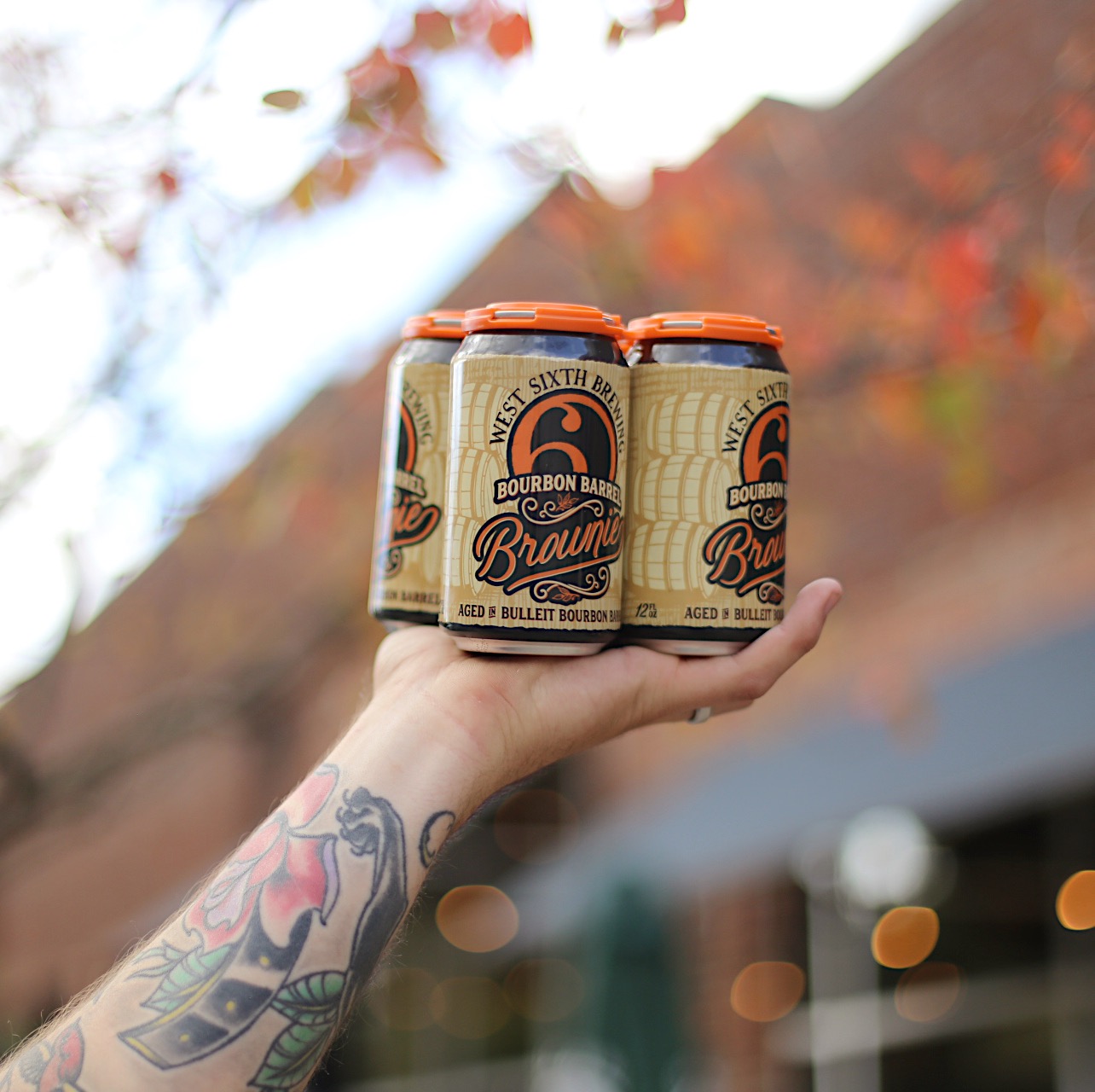 Feature photo by Jenna Zimmerman
---