#lovelandcolorado – PorchDrinking.com
November 14, 2017 | Bryan Oldham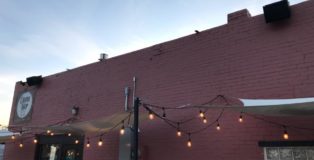 Avg. Reading Time:
2
min
When you think of a porter, the first thing to come to mind is often the dark color and rich texture it has while sitting in its glass. You may wonder what exactly the difference is between a porter and a stout and why the heck they have to look so similar. Maybe the sheer excitement of a beer in front of you means you don't think about any of these things, and that is probably the most reasonable reaction. If you're looking for a traditional porter, turn back now. If you're looking for one that will surprise your taste buds, Crow Hop Brewing's Knee Knocker is where you should turn. Read More
March 22, 2016 | Tristan Chan
Avg. Reading Time:
2
min
When Verboten Brewing opened just over three years ago in the nondescript industrial alcove of Taurus Ct on the Eastern side of Loveland, CO, Co-Founders Josh and Angie Grenz had eyes firmly fixed on distribution. While Verboten has continued to grow its distribution across the Front Range, a new chapter is about to begin. Last week, Verboten Brewing ended its five month hiatus, with the grand opening of their new facility, now located in downtown Loveland, at the corner of E Fifth and South Roosevelt St.