#Migration Week Archives – PorchDrinking.com
September 19, 2016 | Mike Zoller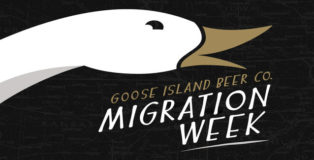 Chicago's Goose Island Migration Week comes to Logan Square September 26th thru September 30th with a full week of craft beer inspired events at a variety of locations.
The brewery has been doing Migration Weeks throughout 2016 and have visited cities not only around the United States but all over the world. Goose Island Migration Weeks have been to the UK, China, South Korea and still have plans to go to Guadalajara later this year. Migration Week has been in Chicago once before, when in June the brewery was in Lincoln Park for a week.
June 25, 2014 | Chelsea Mitchell 1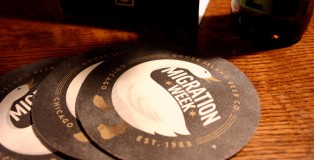 The geese have landed in Denver and the PorchDrinkers are rejoicing. Why? Migration Week a.k.a. the week of Goose Island Beer Co. festivities in Denver has just begun and we couldn't be any happier. Is it because we got to try a 2009 Bourbon County Stout? I'd say that's a large part of it. But it's not only the beer we are excited about, Goose Island has also come to town with a giant plinko game, photo booth, cooking classes, and more. Is it a coincidence that they happened to fly in during the week of PorchDrinking.com's anniversary? I think not! The beer gods are blessing us Porch Drinkers with some great creations such as Sofie, Matilda, and Coffee BCS – and we will continue to worship them in the form of drinking all the beer that comes our way. Cheers to Goose Island and cheers to Migration Week!