#ModistBrewing Archives – PorchDrinking.com
November 5, 2019 | Taylor Laabs 1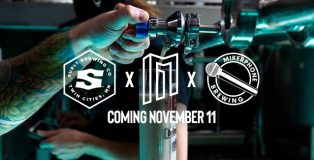 Surly Brewing's Furious IPA is one of the most well-known beers in Minnesota. The hazy IPAs, most notably Dreamyard IPA, coming from their Northeast neighbors, Modist Brewing, are some of the most popular in the state. Not to be out-done, Chicago's Mikerphone Brewing's musically-inspired IPA and stout releases frequently generate lines around the block. So, when Surly recently brought brewers from Modist and Mikerphone to their brewhouse to make a new collaboration beer, the result had to have been an IPA, right? Wrong. Instead, the latest, and perhaps most adventurous edition of Surly's BC Small Batch series is Magic Formula for Peace, a coffee stout made with citrus. 
May 7, 2018 | Taylor Laabs 2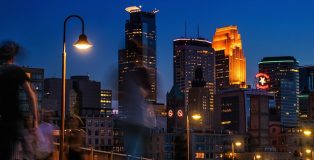 When the snow melts, Minnesota springs into life. As a Minnesota native, I'm partial to the great Land of 10,000 Lakes for many reasons. If you can get past the prolonged winters and man-eating mosquitoes, Minnesota really does have a lot to offer to the outdoor enthusiast, family man, beer aficionado, sports fan and everyone in between. Oh, and the beer scene in the Twin Cities of Minneapolis and St. Paul is absolutely kickass.