2 Comments
2 Days, 2 Nights | Twin Cities Craft Beer Scene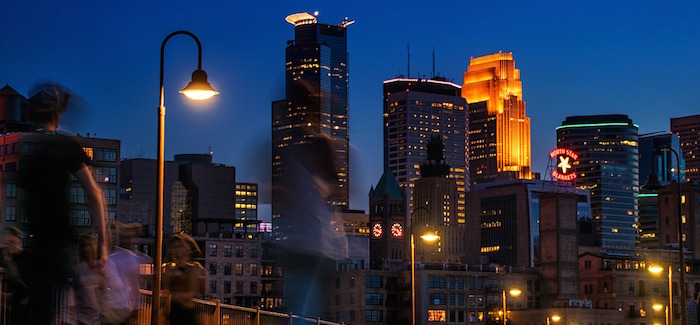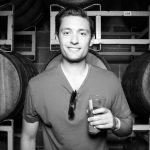 When the snow melts, Minnesota springs into life. As a Minnesota native, I'm partial to the great Land of 10,000 Lakes for many reasons. If you can get past the prolonged winters and man-eating mosquitoes, Minnesota really does have a lot to offer to the outdoor enthusiast, family man, beer aficionado, sports fan and everyone in between. Oh, and the beer scene in the Twin Cities of Minneapolis and St. Paul is absolutely kickass.
Yes, I may be a bit biased, but the beer coming out of places like Minneapolis' Northeast neighborhood are truly exemplary, running the gamut from some amazing New England-style Milkshake IPAs to wild fermentation brews and crazily concocted stouts. The North, as many Minnesotans call it, has quickly become a premiere tourist destination during the summer months. So, if you're planning to visit the Twin Cities and want to get to the most out of its dynamic food and beer scene, I have a few suggestions.
Friday
Having become familiar with the low standards of Chicago airports, flying into the Minneapolis-St. Paul International Airport is always a treat. It's smooth and usually delay free. It also has a great beer bar to start your journey. Named after the bridge that crosses the Mississippi River to get into Minneapolis, the Stone Arch is consistently ranked as one of the top airport bars in the country due to its impressive selection of local brews and solid food options. Once you retrieve your carry-on, I suggest you hit a few breweries nearby. Established back in 1986, Summit Brewing is a mere 5-mile drive from the airport and offers several refreshing options like their strawberry blonde ale Lazy Sipper and white ale Skip Rock that will help ease any leftover nerves. After Summit, make the quick drive to Bad Weather Brewing Company before checking into the city. Their Hopcromancer IPA is a great precursor into the type of hop-forward beers you'll get the rest of the weekend – plus they have arcade games.
https://www.instagram.com/p/BhziXn5Foq4/?hl=en&taken-by=summitbeer
After checking into to your hotel downtown – Minneapolis has better options – I suggest you head to the trendy Uptown neighborhood for a night of beer and bowling. First up is a late dinner at Lake and Irving. Along with an impressive local tap list, they also have a good deal of decadent options like their Buttermilk Chicken Sandwich and mushroom fries. After dinner, head to Elsies, where you can shake off the food coma with a couple games of late-night bowling topped off with a delicious Fulton Sweet Child of Vine IPA on tap. After you put away your bowling shoes, head back to the hotel for some much-deserved sleep. Saturday will be a big day.
Saturday
Your Saturday in the Twin Cities is going to a suds-soaked whirlwind primarily focused on the Northeast neighborhood of Minneapolis. But before you imbibe, I suggest you soak up some of the alcohol from the night before with an early morning breakfast at Black Coffee and Waffle Bar. It's a perfect pick-me-up spot with really good food – I'd opt for the Fat Andrew waffles made with peanut butter and bananas, along with a shot of espresso. After that meal, you'll be fueled up for the numerous breweries to come.
Before I go further, I thought I'd mention how you can get to and from each place. While a lot of the spots in the Northeast neighborhood are within walking distance, for treks over a mile, I'd recommend Uber or Lyft. If you're really feeling adventurous, you could take one of the many beer tour/transports available each weekend or opt for a bike, as the area is mostly bike friendly.
Now, on to the good stuff. After breakfast, you should head to the beer cathedral that is Surly Brewing's beer hall. Doors open at 11 on Saturday morning. Getting there right as it opens is a smart idea as the place fills up fast. Once you get situated in the wooden furniture adorning the beer hall, it's time to dive into the beer list. Along with a variety of rotating beers like their Hop Shifter series, I suggest going for their super-dank Todd the Axeman West Coast IPA or one of the rare barrel-aged brews they typically serve in limited amount at the taproom. Afterwards, head upstairs to their newly opened pizza kitchen for a few slices of their thin-crust New Haven style pizzas. It's a perfect pitstop before you head out.
https://www.instagram.com/p/BhPNXi8Bwxn/?hl=en&taken-by=surlybrewing
Next, direct your Uber to the Northeast neighborhood of Minneapolis where you will find a myriad of awesome craft breweries within close proximity to one another. I prefer to section this off by what's East and West of the Mississippi. The east side of the river should be your first stop. Here you can check out Dangerous Man, Indeed, Bauhaus and Fair State Brewing Cooperative in the early part of the afternoon. Be sure to remember that Dangerous Man's line of Milkshake IPAs draws lines around the block, so if one is available on draft – get it.
Second, checking out Fair State Brewing Cooperative is a must, both for its accolades and wild fermentation brews. The Fairstate Pils is a great option and should be a good palate cleanser from your IPA and Stout-heavy diet. Now, it's time to ahead across the river to the other beer-filled section of the neighborhood.
https://www.instagram.com/p/BflyU3oDPoc/?hl=en&taken-by=fairstatecoop
By this time, you're probably feeling pretty sluggish. But fear not – the next three breweries are within two blocks of each other. The delicious beer triangle of Fulton, Modist, and Inbound Brewing is a journey I've made several times before heading to sporting events nearby. Each brewery has their own distinct style and extensive list of awesome beers, so you do need to pace yourself if you plan to hit all three. At Fulton, their 300 and Hopstar are standout IPAs, but they also have an impressive barrel-aged series and an instantly-refreshing new citrus wheat ale, Cosmic Stallion, if you want to take a break from the heavy stuff.
Modist produces some of the best hazy IPAs in the city, like their Hype Towel IPA brewed with rye that makes for a smooth mouthfeel. If you want something lighter, they also have a cold-press coffee lager that is sure to confuse the palate. Inbound might boast the most robust list of IPAs in the neighborhood, but I've found that their fruited beers are worth the wait as well. My favorite is their Citrus Wheat and Apricot Pale Ale.
https://www.instagram.com/p/Bf3bC1UgrjV/?hl=en&taken-by=modistbrewing
If you've made it this far, you're probably pretty hungry for dinner, so it's time to indulge in a Twin Cities delicacy: the Juicy Lucy. The cheese-stuffed burger has a been a staple for some time now, with two different restaurants staking their claim to being the original. I typically opt for Matt's Bar due to its no-frills aesthetic and cheap tap list. After you've cleaned the cheese off your fingers, you'll probably make one of two decisions: head back to the hotel to sleep or head downtown to party. If you opt for the latter, some popular bars downtown like Cowboy Jacks and Stout are always a fun time and within walking distance.
Sunday
If you did Saturday right, you're probably feeling a bit groggy on Sunday morning – which should be expected. To help shake things off, I suggest heading over to St. Paul to Mears Park where they host a large farmers market every weekend in the summer. Along with getting a nice walk in, you can pick and choose a variety of artisan meats and cheeses to help settle your stomach. Afterwards, it's back to breweries, as Barrel Theory is a short walk away and opens at noon. If you like IPAs, Boat Shoes and Rain Drops are both quality options, and they also have a bunch of small batch options that are appealing as well. If you're looking to get your coffee fix, their Java Oats Coffee Stout is a great option.
https://www.instagram.com/p/BhekcXAlNM2/?hl=en&taken-by=barreltheory
After you hit your first brewery of the day, it's time for some *light* activity. Local soccer bar Brit's Pub has a beautiful outdoor bocce ball court and a great brunch menu that should do the trick — including their homemade scotch eggs. If your Sunday lines up with a Twins' home game, I highly recommend you check out Target Field for a game. Its scenic views and great beer selection are great companions to a great day at the ballpark. If the Twins aren't in town, I'd head to the popular hangout spot, Lake Calhoun, which offers a great mix of people watching and leisure activities – along with ice cream.
If you still have time before your flight, a great pitstop on your route home should be Lyn Lake Brewery, which offers a great selection of light lagers to help settle your stomach before your flight back. Once you hit the airport, I assume you'll head straight to your seat for a nice, long nap. You've done a lot in two days and two nights so you deserve it.
Before I go, I just want to say that the above only scratches the surface of the great breweries located not only in the Twin Cities, but in the greater part of Minnesota as well. There's a lot to take in and enjoy, so I hope that your initial trip to "The North" is not your last, as the beer will always be cold. Cheers!
---