No Comments
Island Hoppin' Brewery | K-Pod Kolsch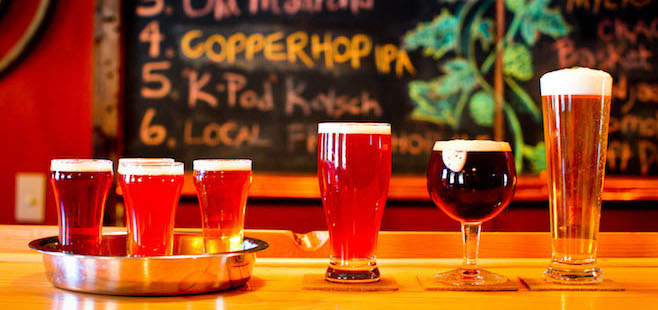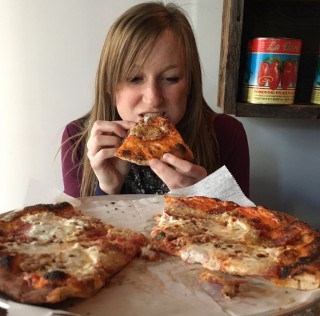 It's hard to overstate the natural beauty of Washington state. The state is home to mountain ranges, temperate rain forests, desert plains, active volcanoes and other natural wonders that are so varied and abundant, you could easily spend every weekend of the year in a new terrain. Even from my home base of metropolitan Seattle, the closest mountains are less than 30 minutes outside the city and you can book a whale watching tour that leaves from downtown.

Washington's breweries have a long history of protecting, respecting, and celebrating the state's natural splendor. The Brewshed Alliance is an example of this support on a large scale—the Brewshed Alliance is an initiative from the conservation non-profit Washington Wild that partners with breweries to raise funds and awareness for conversation efforts around the state. On a smaller scale, many breweries have named their most popular beers after local mountains or outdoor adventures, such as Two Beers' Wonderland Trail IPA or the Wild and Scenic IPA, a collaboration between Peddler Brewing Co., Counterbalance Brewing Co. and Washington Wild.
One such brewery that not only celebrates Washington's natural beauty but is located in what could be Washington's most striking area is Island Hoppin' Brewery on Orcas Island. Orcas Island is part of the San Juan islands, an archipelago in the northwest corner of the country known for stunning coastlines, abundant wildlife, and easy access to adventure sports such as sea kayaking and hiking. Island Hoppin' Brewery is located on the largest of the San Juan islands and it's impossible to separate their passion for the island from their passion for good beer. Indeed, their defining tagline is "beer inspired by the sea, sky, and earth of Orcas Island." Not just some but all of their beers are named after local points of interest or characteristics of the island, including their flagship K-Pod Kolsch.
ABV: 5.2%| IBU: 18
https://www.instagram.com/p/-cslv3lvlK/?taken-by=islandhoppinoi
The K-Pod Kolsch is a refreshing, bready ale that pours a clear golden yellow with a thin, white head. Its light body and medium carbonation create a crispness that pairs well with faintly herbal, honeyed notes on the nose. The flavors follow the nose with sweet, malty notes followed by a gentle lemon tang and delicate hops at the end.
Island Hoppin's website explains that the K-Pod was named after a local resident pod of Orca whales that had a baby during the fermentation process. I first enjoyed this beer while visiting Orcas Island, sitting on a deck, watching the sunset, and keeping one eye out for whales. I can't imagine a more fitting beer to complement the rugged beauty of Washington state.
Feature image courtesy of Island Hoppin' Brewery.
---