No Comments
Minnesota Legislature Stems Future Growler Sales for Breweries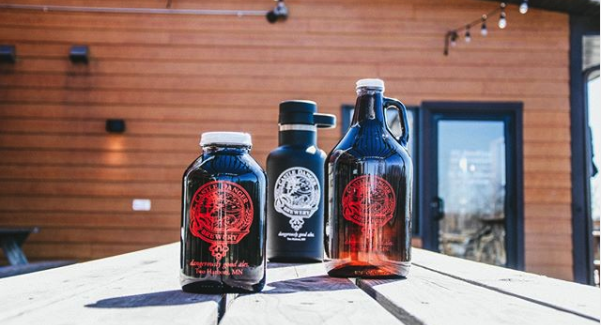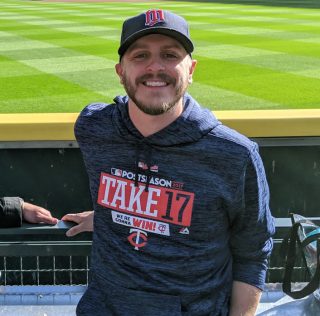 The ability to sell growlers in the future looks bleak for some Minnesota breweries as a critical piece of legislation failed to move forward in the Minnesota Senate this year.
Despite heavy advocating this spring and bipartisan support, the Growler Cap Amendment was dropped from the Omnibus Liquor Bill before the bill was passed toward the end of the 2019 Minnesota legislative session.
The Growler Cap Amendment would've allowed Minnesota breweries producing more than 20,000 barrels of beer to continue selling growlers out of their taprooms, doubling the production limit to 40,000 barrels. With the amendment not seeing the floor, Minnesota craft staples Bent Paddle Brewing Co., Castle Danger Brewery, Lift Bridge Brewery and Indeed Brewing Company may soon have their growler-selling futures in doubt.
https://www.instagram.com/p/BuHhm9jjOYg/
Growlers for Dangerously Good Ales
Castle Danger has already surpassed the 20,000-barrel limit and will lose the ability to sell growlers in October.
From Castle Danger:
"It is with heavy hearts that we tell you that come October 1, 2019, Castle Danger Brewery will no longer be able to sell growlers of any size in our taproom in Two Harbors. We want to thank you for all of the lobbying you have done on our behalf this legislative session. This fight is far from over, and we're going to need your continued support leading up to, and during, the 2020 legislative session."
I spoke with Maddy Stewart, marketing & events manager for Castle Danger, about losing the ability to sell growlers and how it will impact their taproom in more ways than one.
"Growlers are a part of our culture at Castle Danger," said Stewart. "It's how we got our start, selling growlers from the first three-barrel brewery in Castle Danger was what we were, and are, known for."
To make up the reported 30% of taproom sales from growlers, Stewart mentioned Castle Danger hopes to host more events in the future. Additionally, the brewery plans to work with their home, the community of Two Harbors, to draw more visitors, even without the draw of grabbing a growler at the taproom.
The 20,000 bbl. limit snuck up on Castle Danger sooner than intended with exponentially increasing popularity and brand growth over the last few years. This growth forced the brewery to decide between continue growing and growler sales.
"From a business and customer service standpoint, we did not feel like slowing or halting our growth would be beneficial for our brand as a whole," Stewart said.
Forging Ahead
Despite this setback, Castle Danger remains confident it will be able to sell growlers again. Moving forward, the brewery plans to continue working hard to engage their loyal fans to lobby in the legislative offseason.
"As the Minnesota Craft Brewers Guild put it, Beer is Bipartisan," Stewart said. "We plan on meeting and working closely with our allies and members of the opposition in the coming months to enlighten them on why growlers are not only important to Castle Danger but to Two Harbors, the North Shore and to all craft breweries in Minnesota."
Barring any action in the 2020 legislative session, these breweries could join August Schell Brewing Co., Surly Brewing, Fulton Brewing, Summit Brewing Company and Third Street Brewhouse as the state's craft beer establishments that grew too big for growlers.
https://www.instagram.com/p/Bxsg-6shX3L/
Feature image courtesy of Castle Danger Brewery
---