No Comments
WestFax Brewing Company | Blootylicious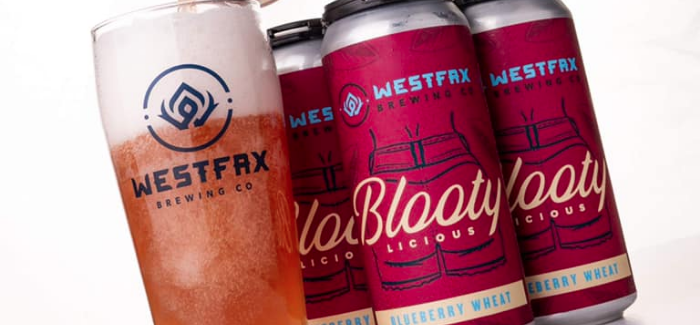 Red, white and Blooty!
What better way to celebrate summer than a refreshing, effervescent and fruity beer for a hot afternoon?
WestFax Brewing just celebrated the canning of their most tenured beer—Blootylicious Blueberry Wheat. Extremely fruity and infused with real blueberries, this beer has been on tap longer than any other beer on their menu having been a favorite of regulars for over three years.
Blootylicious was actually the third name of the beer—the first having been already claimed by another brewery out of state and the second being simply "Blueberry Wheat," which the playful brewery found a tad drab. It was actually the founder's sister-in-law who came up with the name Blootylicious (Blooty for short).
"We wanted…a name that was fun and [would] match the personality of this beer" said Anthony Martuscello, founder of WestFax.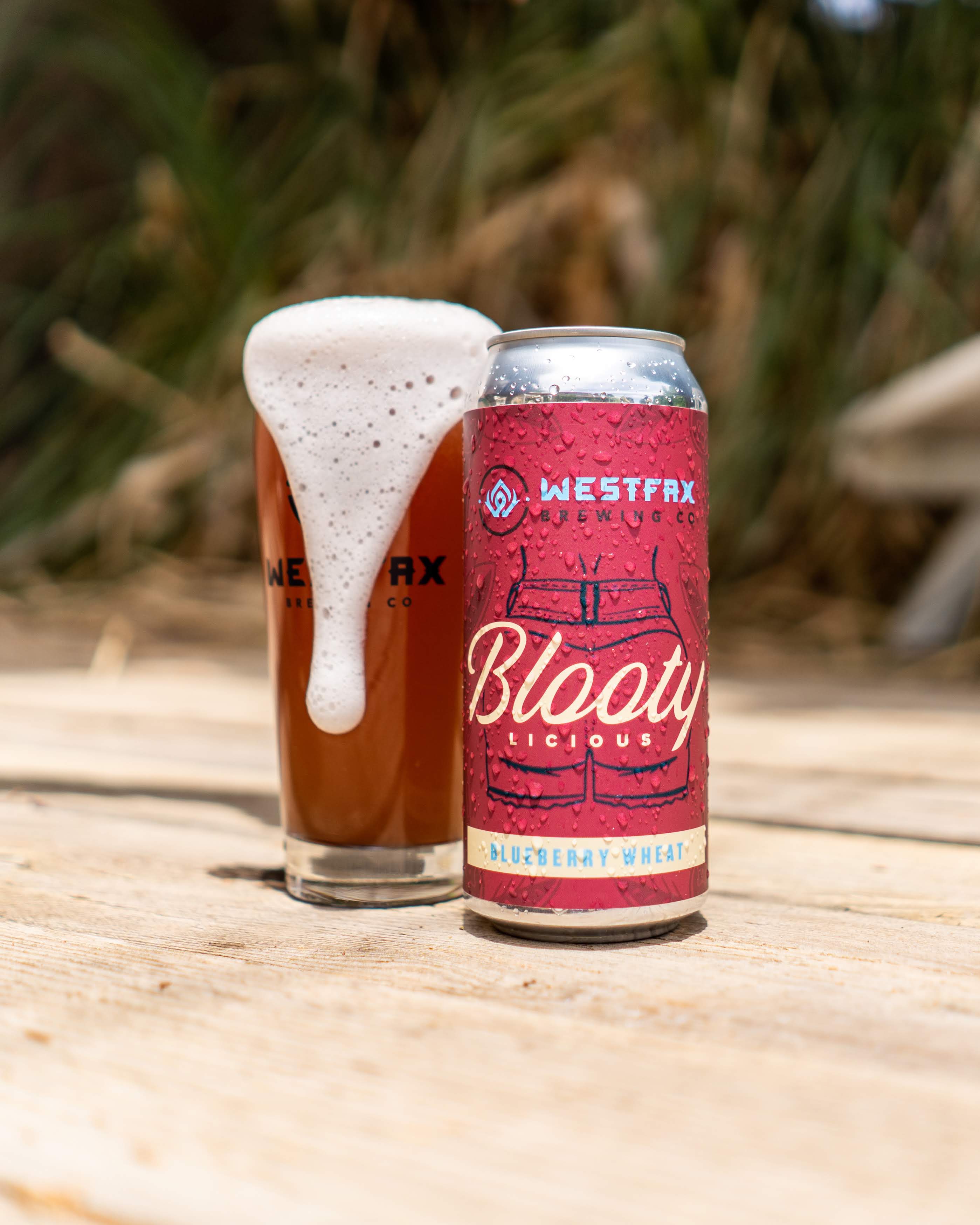 Blooty inspired the artwork for the cans and the brewery has gone full on jort with the advertising. With a name that makes guests giggle, this beer is often one of the first beers they taste when they come into the brewery.
Located next to Casa Bonita, WestFax has a small space that rarely feels crowded. They like to keep the fun going with tongue-in-cheek slogans for many of their beers (like "The beer William Wallace would've drank if he didn't drink the tears of HIS enemies" for their Tears of Our Enemies Scottish Ale.)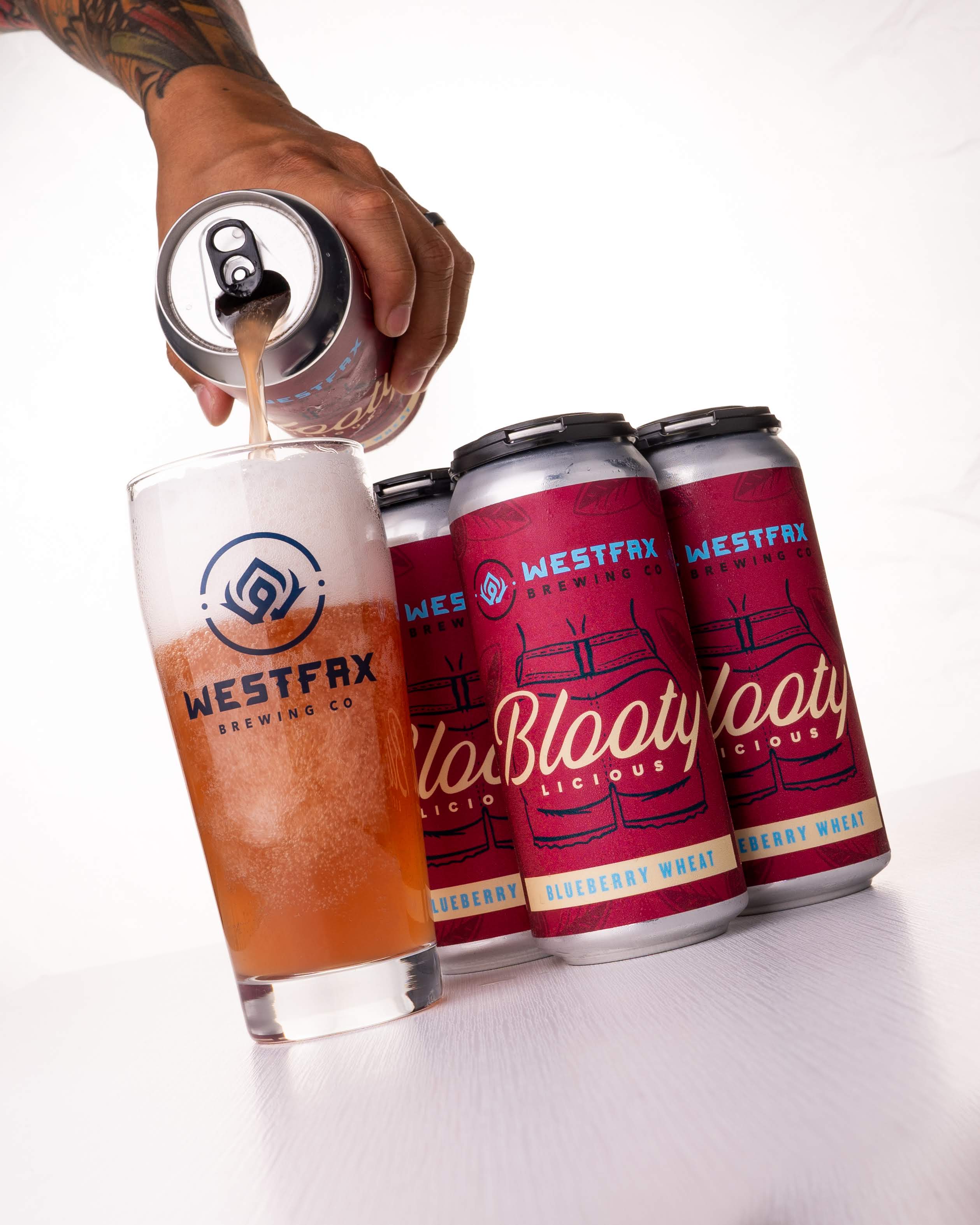 The brewers use real blueberry puree to infuse the flavor into Blootylicious and depending on the puree they receive, the beer can see slight changes. If the puree is mostly juice, the color is lighter. If the puree includes more of the fruit skins, the color gets a little darker and the flavor might have a hint of tannins like you may get in wine.
Depending on the batch, the beer pours a cloudy gold to lavender shade. The smell of bready blueberries lets you know that this beer is fruit-forward but still delicate and well-balanced. The beer is refreshing and not too sweet. The light body and dry finish make this an easy-drinking wheat, perfect for summertime!
Stop in to their brewery on West Colfax and pick up a can of Blootylicious to take on your weekend camping trip!
---