No Comments
Surly to Remain Independent, Not Selling to Leinenkugel's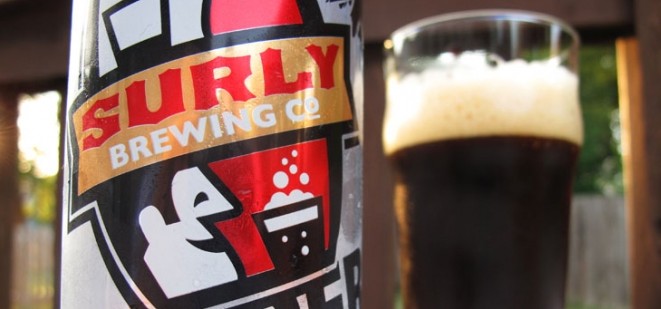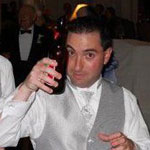 Craft beer fans are breathing a bit easier after a picture showing Leinenkugel president Dick Leinenkugel and Surly President Omar Ansari lit the rumor mill on fire of a potential sale of Surly to Leinenkugel's. The breweries made people sweat a bit before admitting it was all a joke just a few days later.
The original picture on Twitter showed Ansari and Leinenkugel together with a tweet that said "Big news coming soon after a marathon day with @DickLeinie. The responses to the picture erupted immediately with everyone speculating of either a sale or a collaboration.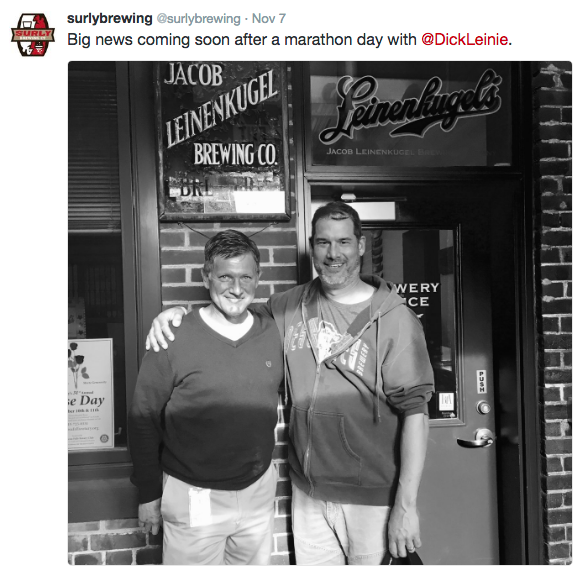 Four days after the picture was tweeted out another picture mocking a Surly Furious Shandy collaboration was tweeted out.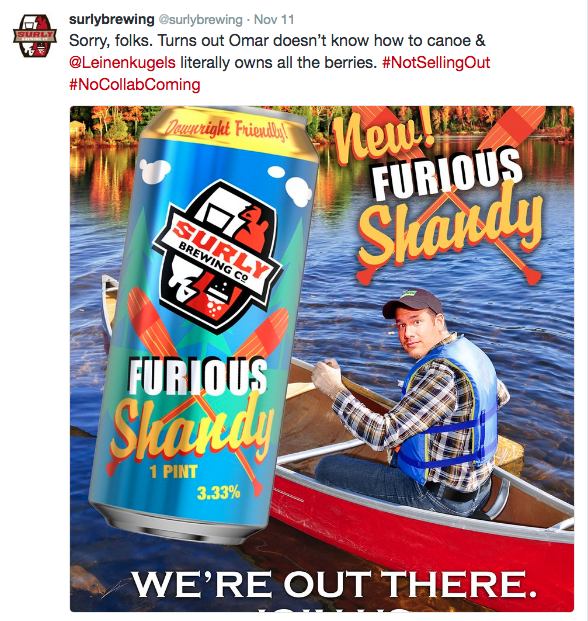 In an email to PorchDrinking, Holly Manthei, Surly's Senior Marketing Manager confirmed that no sale or collaboration between Surly or Leinenkugel's was happening.
The statement read:
"If you're not aware, we posted another tweet last Friday reassuring everyone who has supported #SurlyNation for the past 10 years that we are as fiercely proud and independent as we've ever been.  Any rumors or speculative reports indicating otherwise have absolutely no merit. And we're not doing a collab with Leinenkugel's either, but our brewery experience team did take a field trip to tour their facility a week ago when the picture of Omar and Dick was taken."
Mike Zoller is the Midwest Editor for PorchDrinking.com. Follow him on Instagram: @CHICAGOBEER and PorchDrinking Chicago's Twitter feed for the latest Chicago craft beer news: @PORCHDRINKCHI.
---