One Comment
Three Renowned Midwest IPA Makers Got Together and Made a Coffee Stout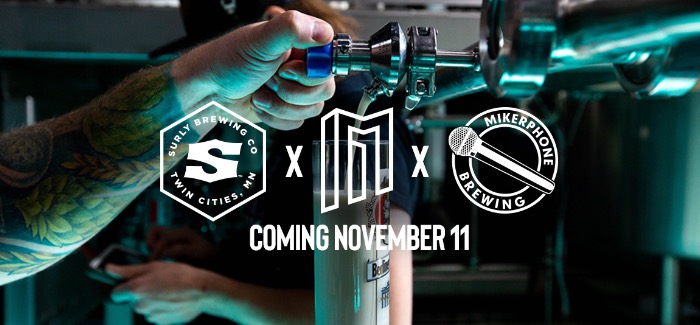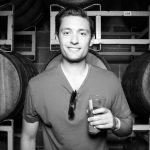 Surly Brewing's Furious IPA is one of the most well-known beers in Minnesota. The hazy IPAs, most notably Dreamyard IPA, coming from their Northeast neighbors, Modist Brewing, are some of the most popular in the state. Not to be out-done, Chicago's Mikerphone Brewing's musically-inspired IPA and stout releases frequently generate lines around the block. So, when Surly recently brought brewers from Modist and Mikerphone to their brewhouse to make a new collaboration beer, the result had to have been an IPA, right? Wrong. Instead, the latest, and perhaps most adventurous edition of Surly's BC Small Batch series is Magic Formula for Peace, a coffee stout made with citrus. 
Brewed in the smaller tanks of their original Brooklyn Center Brewery, the BC Small Batch series gives Surly the chance to experiment with new styles, flavor combinations, and now—collaborations. Bringing together the expertise of Head Brewer Ben Smith alongside Mikerphone Founder and Owner Mike Pallen and the Modist Brewing team, Magic Formula for Peace pushes the boundaries for what a coffee stout can be thanks to the clever addition of citrus which is supposed to invoke notions of espresso and tonic. The inspiration for the beer came from Mike Pallen and his previous drinking experiences in Brazil where combining tonic and espresso was common. 
The result, according to Surly Head Brewer, Ben Smith, is a beer that might confuse and excite the drinking palate in equal notes. "The tonic brings out crazy citrus notes from the espresso and subdues any sharp bitterness. We wanted to do a bit stout and this seemed like a fun flavor challenge to recreate using espresso, citrus and malt," says Smith.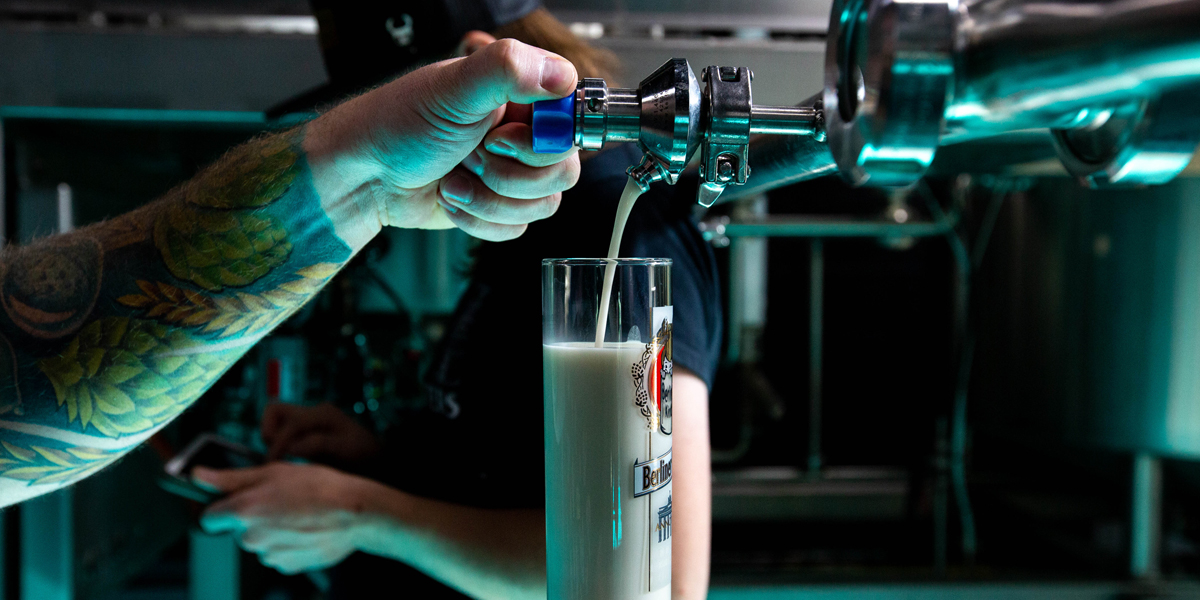 One of the biggest hurdles to making this beer was figuring out how to sweeten the beer without having to rely on adding lactose—which can be a creativity crutch to brewers nowadays. Instead, Smith, Pallen and co. decided to use oat milk. The only problem was producing enough in-house to brew this beer at-scale. Thankfully, their friends over at Modist were up to the task. "As they implement a mash filter instead of a traditional lauter tun, it opened up the option to a large-scale cold extraction of oat milk. They had never done anything like it and we didn't know what to expect. The result was awesome—milky white oat milk that tasted incredible," says Smith. 
With citrus, sweet, and coffee notes throughout, Magic Formula for Peace promises to be an adventurous beer for those looking to try a new, challenging beer produced by some of the Midwest's best brewers. The new coffee stout will be available as the latest BC Small Batch release starting the week of November 11th throughout the states of MN, WI, IL, IA, N.D., S.D., NE and CO. 
As for what comes next for this budding partnership between three breweries, Smith notes that there might be a point in the future where Surly takes their experimentation on the road. Afterall, craft beer's quest for the latest, greatest, and most buzzed-about beers never sleeps, especially on Twitter and Untappd. "All of us are lovers of the craft and innovation in creating a new beer style. It was fun to get together, share ideas and come up with new beers and processes together. We'll hopefully go down to Chicago and brew something [at Mikerphone] soon, too," explains Smith.
Feature image courtesy of Surly Brewing Co.
---