No Comments
Twitch + Beer | A Few Options to Enjoy While Watching Live Streams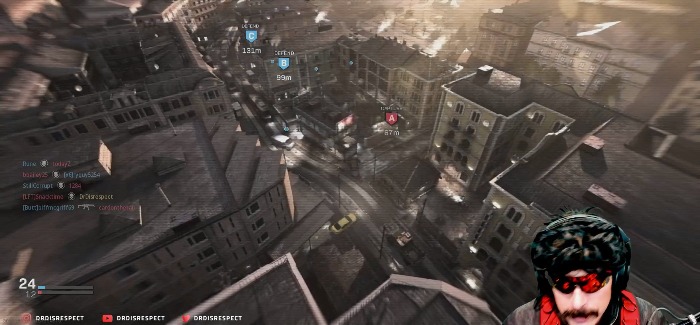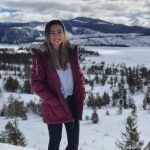 Twitch has become an increasingly popular platform since it launched back in 2011. Now, in 2019, the platform reported having over 15 million daily active users who watch video streams. Although Twitch streams cover a plethora of genres, market researcher Newzoo reported that eSports account for 21.3% of Twitch viewing; Which doesn't really come as a surprise with the popularity of Fortnite and gaming influencers/professional gamers such as Dr. Disrespect, Tfue, and Ninja (who actually announced an exclusive partnership with Microsoft's Mixer streaming platform so he is no longer active on Twitch). Like many other activities, cracking a beer while watching your favorite stream can only enhance the experience. Although I personally have not dabbled much in the world of Twitch, I'm very fortunate enough to be dating someone who is. So, he was not only able to teach me more about one of his passions, but help me pair it with one of our shared passions: craft beer!
Dr. DisRespect | West Coast-Style IPA (Our pick: Pliny the Elder | Russian River Brewing Co.)
https://www.instagram.com/p/B0uvfRfnaOW/
Dr. DisRespect is an internet personality and Twitch streamer that specializes in playing battle royale video games, such as Fortnite, PlayerUnknown's Battlegrounds, Apex Legends, and Call of Duty. Dr. DisRespect graduated from Cal Poly Pomona and resides in California, making the beer pick quite easy. His stream is fun, energetic, and filled with humor that sometimes has a bite, so it was a no-brainer to pair it with a West-Coast style IPA. Pliny the Elder came to mind when pairing the beer with his stream. Though he is not traditionally categorized as a professional gamer, he is highly regarded as an entertainer in the streaming industry. He's said himself, "I created a character who plays multiplayer video games, and he's considered the most dominating gaming specimen." And he's certainly lived up to that character. Pliny has always been a highly-regarded West-Coast style IPA and it's name precedes itself. The hoppy characteristic of Pliny make it a great fit to sip on as you're enjoying the Doc's highly energetic and entertaining stream.
---
summit1g | Pilsner (Our pick: Slow Pour Pils | Bierstadt Lagerhaus)
summit1g is a retired competitive Counter-Strike: Global Offensive (CS:GO) player who played for recreational teams, A51 and Team Mythic and is currently a Twitch streamer. He is from Colorado Springs and gained his following by streaming CS:GO and WarZ. Since gaining his following, he's stayed relevant by playing other games such as H1Z1, PlayerUnknown's Battlegrounds, Fortnite, Apex Legends, and more. One could consider his playing style clean and crisp, and he's been a public figure in the eSports and gaming industry for many, many years. It was easy to pair his stream with a clean, crisp, and timeless pilsner. Being from Colorado, we picked a great Colorado pilsner to pair with his stream. Bierstadt's Slow Pour Pils is one that is great to have in hand while watching his stream. However, the only drawback is that we'd have to watch the stream on the go, being as that it's not available in cans or bottles. Nevertheless, it's a great beer to have to enjoy as he's live streaming.
---
TSM_Viss | Low-Calorie Beer (Our pick: Slightly Mighty | Dogfish Head Craft Brewery)
https://www.instagram.com/p/B3Dpf63hJ6z/
A professional gamer and streamer that is part of the eSports organization, Team SoloMid (TSM), TSM_Viss is known for streaming himself playing PlayerUnknown's Battlegrounds and Apex Legends. Outside of his professional gaming career, TSM_Viss leads a lifestyle that is health conscious. He's shared posts of his fitness journey and what he's done to get to where he is. We decided to pair a low-calorie beer with watching his stream to emphasize his passion outside of gaming. In the craft beer world, these low-calorie beers are becoming more popular. We picked Dogfish Head's Slightly Mighty because it's an easily-accessible beer. Dogfish Head shares, "Slightly Mighty has the character of a world class IPA, but with only 95 calories, 3.6g carbs, 1g protein and 0g fat per 12oz serving." If that isn't low-calorie and low-carb, we don't know what is. Slightly Mighty is full of tropical notes, including pineapple, coconut, mango, and citrus. It's a great, low-calorie beer to have in hand as you're enjoying TSM_Viss' live stream.
---
Asmongold | Belgian-Style Ale (Our pick: Abbey | New Belgium Brewing)
Asmongold is arguably the biggest World of Warcraft (WoW) streamer, so we picked a beer style that is not only rich in history but also brings images of grand halls and kingdoms in that history. If you're not familiar with WoW, it is a massively multi-player online role-playing game that takes place within the Warcraft world of Azeroth. The primary purpose of the game is to complete quests and raids while building up your character in this role-playing world that is created. Abbey was our pick to have in hand to enjoy during Asmongold's stream because of the rich history it has. The Colorado brewery shares, "the story of New Belgium begins with an abbey: not only were Belgium's monastic beers the inspiration behind our Colorado brewery, but Abbey, a Belgian-style dubbel, was one of the first beers we released way back in 1991." This classic Belgian-style ale, complete with a rich history in itself, is a great complement to watching Asmongold stream his adventures in WoW.
---
RealKraftyy | IPA (Our (well, his) pick: Fresh Squeezed IPA | Deschutes Brewery)
https://www.instagram.com/p/B2mbkEmAOCC/
This pick was really fun to do. We hopped on RealKraftyy's live stream the other night and dropped this question in his live chat: "what beer do you like to enjoy while gaming?" He'd responded, "Fresh Squeezed." That in itself was a really cool experience; a large part of the engagement and entertainment while watching these streamers is seeing them interact with their fan base aka viewers. When they're not playing in live rounds, they take the time to check the live chat and talk about various topics and answer questions. RealKraftyy is a professional streamer and gamer who primarily Apex Legends, Fortnite, Destiny 2. He competes professionally in eSports for Team SoloMid (TSM) and has been since 2018.
---
Pokimane | Hefeweizen (Our pick: (Raspberry) Hefeweizen | Schlafly Beer)
Representing the smaller segment of female gamers and streamers, Pokimane has been streaming on Twitch for many years now. She also has a YouTube channel where she shares her real-world moments and has her own podcast. Her followership increased back in 2017, placing her account on the top 100 followed on the platform. Her Twitch streams include her gameplay and commentary of League of Legends (LOL), which contributed her rise in popularity, and Fortnite. She frequently interacts with her audience while she's on her live streams and many describe her personality as laidback but enthusiastic. We found that a classic hefeweizen such as Schlafly's Hefeweizen (or even their Raspberry Hefeweizen, if you so choose) is a great pick to have in hand as you're enjoying her videos and live stream. It's a laid-back, easy drinking beer to enjoy as she commentates and/or plays various games, or watch her vlogs.
These are just some of the few picks that we paired with some of our favorite and/or most well known and popular streams. So, we'll just leave you with this: what beer would you have in hand as you're watching your favorite Twitch streamer?
Feature Image Photo Credit: screenshot from Dr. DisRespect's Twitch channel.
---