No Comments
New Holland Brewing | Dragon's Milk Reserve Oatmeal Cookie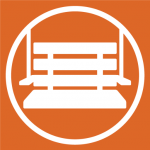 It's that time of year again! The fall release of New Holland Brewing's Dragon's Milk Reserve is here! This time around the beer is a comforting treat with a warm, wholesome and tasty appeal: Oatmeal Cookie.
The Legend of Dragon's Milk
Of all the things New Holland Brewing does well, they do Dragon's Milk best. According to New Holland founder, Brett VanderKamp, throughout early legends dragon's milk was the prize for heros who defeated their scaley winged foes. The term has since evolved into an English slang for the best liquid a person has in their house.
"We just thought it was going to be the best liquid in our house," says Vanderkamp of New Holland's barrel-aged stout.
They were certainly right about that.
However, a beer doesn't become the top-selling bourbon barrel-aged stout in the country just by pure chance. A legend like Dragon's Milk is built using top-quality ingredients and the best bourbon barrels available by people with the innovation and willingness to take chances and evolve.
This evolution and innovation has taken many forms at New Holland throughout the years, with several offshoots of Dragon's Milk gracing their tasting room and delighting the stout's fans. In 2015, the brewery began a series to celebrate their legendary beer: Dragon's Milk Reserve. This series is meant to showcase the versatility of Dragon's Milk and the creativity of the brewers. Previous Reserves include Toasted Chiles, Raspberry Lemon, Mexican Spice Cake and Mocha Mint.
Dragon's Milk Reserve Oatmeal Cookie
11% ABV | 30 IBU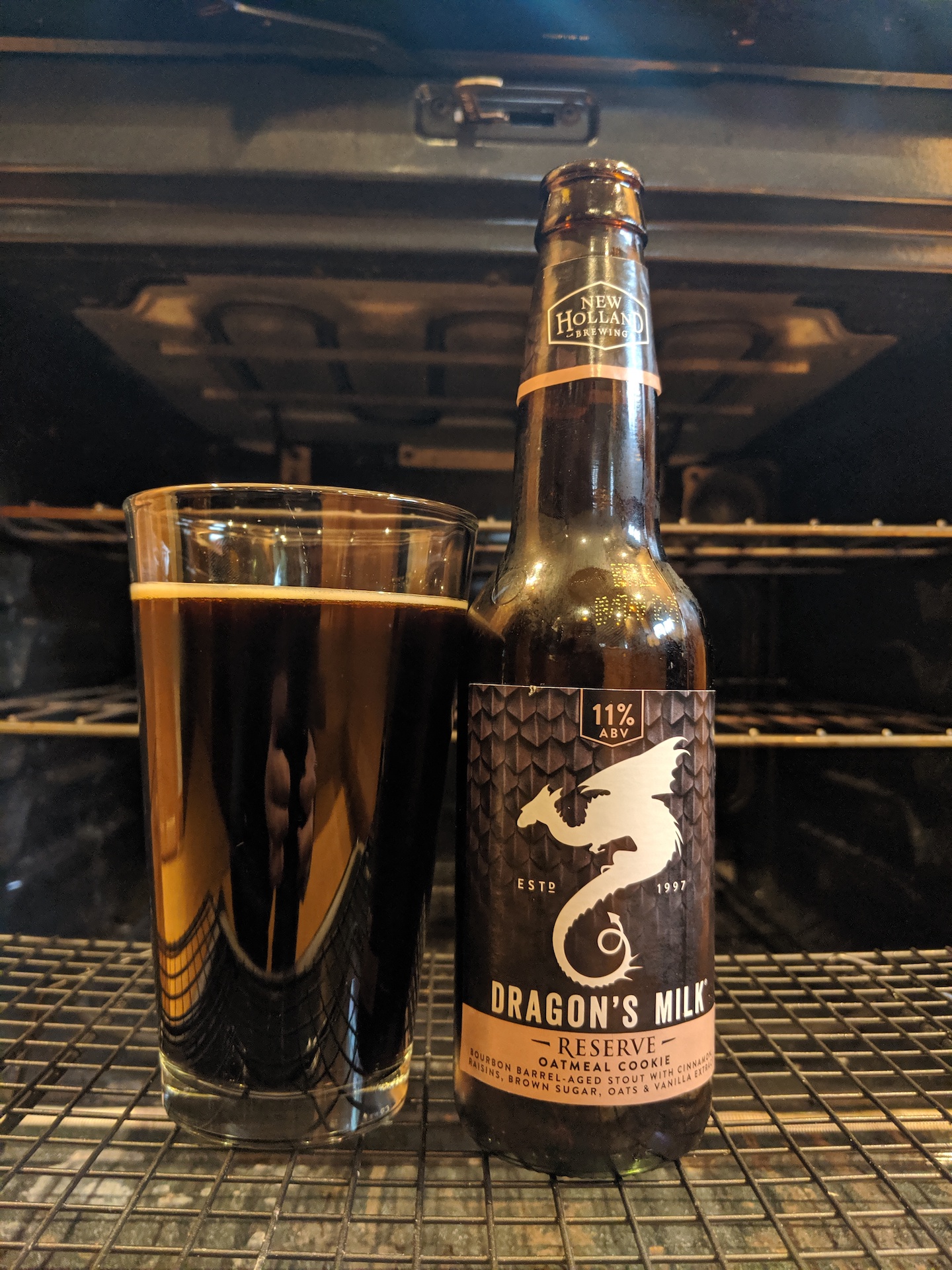 Oatmeal Cookie was preceded in 2019 by Raspberry Hibiscus and Maple Oak, along with the yearly release of Triple Mash, a 17% ABV brew that's become a legend in its own right throughout the years.
New Holland was inspired by one of their favorite treats when creating this brew. According to their website, "Oatmeal Cookie is carefully aged with cinnamon, oats, brown sugar, raisins, and Madagascar vanilla extract. The familiar flavors of a freshly baked oatmeal cookie make an excellent pair with the rich, warm bourbon notes of our signature barrel-aged stout."
The deep color of the beer will not surprise any fans of the Dragon Milk series. The nose is clean and warm with notes of brown sugar and cinnamon, a reminder that it's getting colder. The beer is sweet on the lips but as it mellows the taste of raisin and oats bursts through. The cinnamon is there, strong but not spicy, and a quick reminder of crumbly brown sugar makes me want another. Just like a real oatmeal cookie.
Dragon's Milk Reserve Oatmeal Cookie set loose on the world September 27, and will be available in bottles and on tap while supplies last. For a location near you, visit, https://dragonsmilk.com/find-dragons-milk
---