No Comments
The Weekly Buzz | October 7 – 13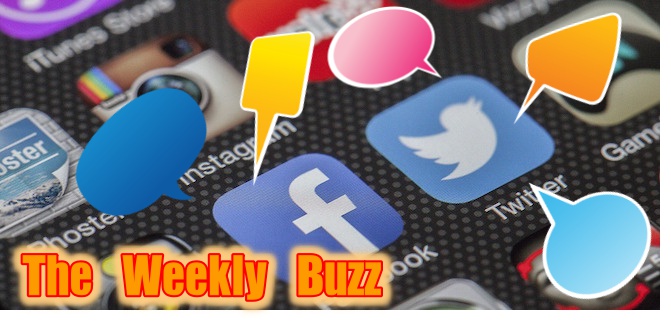 Besides GABF, it was kind of a slow week on social media, but fear not, fair reader! I've managed to scrounge up a few humdingers for your enjoyment. If you like beer events, ghosts, or janitorial work, you have come to the right place. Turn up the polka music, pour yourself a beer, and dive into The Weekly Buzz!
Well wishes for those in the path of Hurricane Matthew.
#BeSafeFlorida https://t.co/tCdkW8bYQx

— Yuengling Brewery (@Yuengling_Beer) October 7, 2016
---
A ride around Philly AND beer?! Go sign up now!
Wanna go on a scenic bike ride around #Philly then spend the day hangin at #Yards? Bikes & Beers is 10/16! Tix at https://t.co/VVQ0uwmS49 pic.twitter.com/D5xxGAZ7vX

— Yards Brewing Co. (@yardsbrew) October 7, 2016
---
Job alert!!
Be a part of the #NewHollandCrew! We're looking for talented people to work w/ us. See current jobs & apply online: https://t.co/hlN0ejhXyO

— New Holland Brewing (@newhollandbrew) October 7, 2016
---
Looks pretty authentic to us!
That time that we got Jill Stuckey, State Director of Rural Development for the USDA to "grow" a brewer's beard while touring OBC! #gabeer pic.twitter.com/FjqzSgqqbu

— oconeebrewingco (@oconeebrewingco) October 7, 2016
---
That dog has skillz!
It's Fat Tire Friday — It's #WorldSmileDay — Here's a cute dog, and life's pretty great, you know? Stay hyped friends 🙂 pic.twitter.com/pFV6E4KusQ

— New Belgium Brewing (@newbelgium) October 7, 2016
---
Seems like it would be zero fun for Walt…
Sometimes our blacksmith lets us play WHACK-A-WALT #PeopleOfYards #BrewUntoOthers #friday #isit5oclockyet #jackassinthebox pic.twitter.com/2v6iZ1w1FK

— Yards Brewing Co. (@yardsbrew) October 7, 2016
---
Let's get this project off the ground!
Pittsburgh wants to be the home to the national beer museum. Here's how you can help https://t.co/EjJWQFuUjx #beer #craftbeer pic.twitter.com/mRRAfneQo5

— Should I Drink That? (@SIDT) October 6, 2016
---
Get ready, Pittsburgh!
Hey Pittsburgh! The #MigrationWeek crew is coming your way! Check out the list of events starting tomorrow, 10/11 ? https://t.co/rZzwjQ7hwS pic.twitter.com/x9ZGG8uHEG

— Goose Island Beer Co (@GooseIsland) October 10, 2016
---
If a polka band congratulated me, I'd be grinning ear to ear!
Congratulations to our friends at @adkbrewery on winning at #gabf2016! #FPB digs @adkbrewery! #GreatBeer https://t.co/9rOFB3fsl9

— Fritz's Polka Band (@FritzsPolkaBand) October 9, 2016
---
Coffee… beer… bikes… good causes… My feeble mind can't hand so many good things at once!
We helped @candaid build bikes for their #TreadsAndTrails bike donation here in a Virginia! pic.twitter.com/tLFaNGWQ3t

— Hotbox Roasters (@HotboxRoasters) October 10, 2016
---
You mean I can open a beer AND eat my cereal? I'll take 5!
Now you can have your breakfast and drink it too. Shop the new spoon bottle opener & other Breakfast Stout gear: https://t.co/RVE5OfPvVZ pic.twitter.com/cyqZ1s6GmG

— Founders Brewing Co. (@foundersbrewing) October 10, 2016
---
You'd literally start out sweeping the floors.
NOW HIRING: We're looking for a custodial specialist to join our team in Eugene! https://t.co/W16dNrAOAi #beerjobs pic.twitter.com/Fn3XVB4xx2

— Ninkasi Brewing (@NinkasiBrewing) October 10, 2016
---
Nothing about this sounds bad.
The 2nd annual Choctoberfest will be 10/15 in downtown Hershey. Music, beer, chocolate and chow! Be there! https://t.co/Z9sZ5RvS5E pic.twitter.com/sy9zqjkFt4

— Tröegs Brewing (@TroegsBeer) October 10, 2016
---
Ken Bone is our hero.
Ken Bone drinks craft beer. #KenBone

— Coronado Brewing Co. (@CoronadoBrewing) October 10, 2016
---
Think this will end up on a Flying Dog label?
Preliminary sketch for a #flyingdogbrewery beer label perhaps? https://t.co/Az3fIQE3Ww pic.twitter.com/V12JTUKWLe

— Ralph Steadman Art (@SteadmanArt) October 11, 2016
---
Seems scary… I'll need a beer to work up my courage.
Here are your halloween plans, thank me later @DevilsCreekBeer @lunacybrewery @dblnickelbrew @jerseyfreshale pic.twitter.com/5mpqU8mggU

— brewbusnj (@brewbusnj) October 10, 2016
---
We love a good brewery expansion!
Check it out: Heist Brewery to expand, open new production facility https://t.co/lVVBF5KHP3

— HeistBrewery (@HeistBrewery) October 11, 2016
---
Enjoy great beer and ghosts. This place is LEGIT haunted.
Sat Oct 29 is going to be a Bash! Our 1st Halloween Costume Bash with Live Music, Fortune Telling, Magic, Games, Costume Contest & More! pic.twitter.com/y23YXzG41o

— Hidden River Brewing (@HiddenRiverBeer) October 11, 2016
---
Is this beer done yet? How about now? Now?
We grabbed 600lbs of Cab Franc grapes from Westport Rivers Winery in Mass. Soon they'll make their way into Victor. pic.twitter.com/uiBV8T3dS9

— Allagash Brewing Co (@AllagashBrewing) October 12, 2016
---
Is it too "on the nose" to call it the Champagne of Craft Beers?
ONE WEEK TILL EEEK!https://t.co/MplqkeINwq#beerrelease #millerhighlife #??? pic.twitter.com/XCLOa7KDnq

— Off Color Brewing (@OffcolorBrewing) October 8, 2016
---
I'll trade offices any day…
The view from the brewery office above the arch is pretty spectacular today. pic.twitter.com/PP50plygKn

— Brewery Ommegang (@BreweryOmmegang) October 12, 2016
---
The Japanese are invading US craft beer!
BREAKING Kirin Acquires Stake in Brooklyn Brewery https://t.co/CeBc1liCfO pic.twitter.com/DMGqPWNheA

— PorchDrinking.com (@PorchDrinkingCO) October 12, 2016
---
Buy these sweet socks for a good cause. There's a free beer in it for ya!
Show your stripes to support Ronald McDonald House @PhilaRMH! Socks are $10 in our #TastingRoom & come with a FREE BEER. #BrewUntoOthers pic.twitter.com/jH51cCOPTb

— Yards Brewing Co. (@yardsbrew) October 12, 2016
---
The most accurate hashtag award goes to…
#MakeMeSmileIn3Words "Here's your beer!" pic.twitter.com/qrJO51amAJ

— Ska Brewing (@skabrewing) October 12, 2016
---