One Comment
New Holland Brewing | Triple Mash Dragon's Milk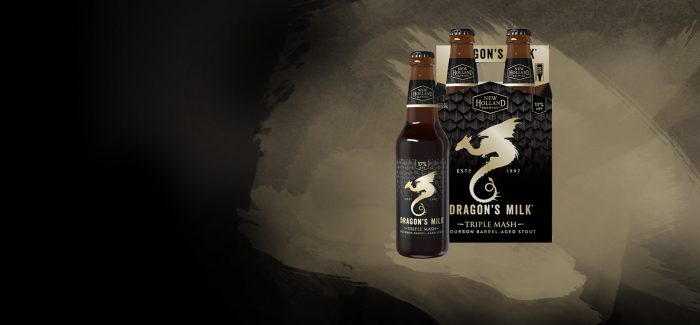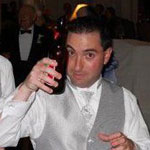 New Holland Brewing's Dragon's Milk is an iconic stout in the craft beer industry. It's the most widely produced barrel-aged stout in the country and is the featured beer in the Michigan brewery's arsenal.
However, they haven't stopped at just the core Dragon's Milk beer. With constant innovation, New Holland has released many Reserve variants including Orange Chocolate, Maple, and Coconut Banana just to name a few.
While Dragon's Milk and the Reserve variants see widespread distribution, there's one version that stands apart from the others and is limited to distribution just inside of Michigan: Dragon's Milk Triple Mash.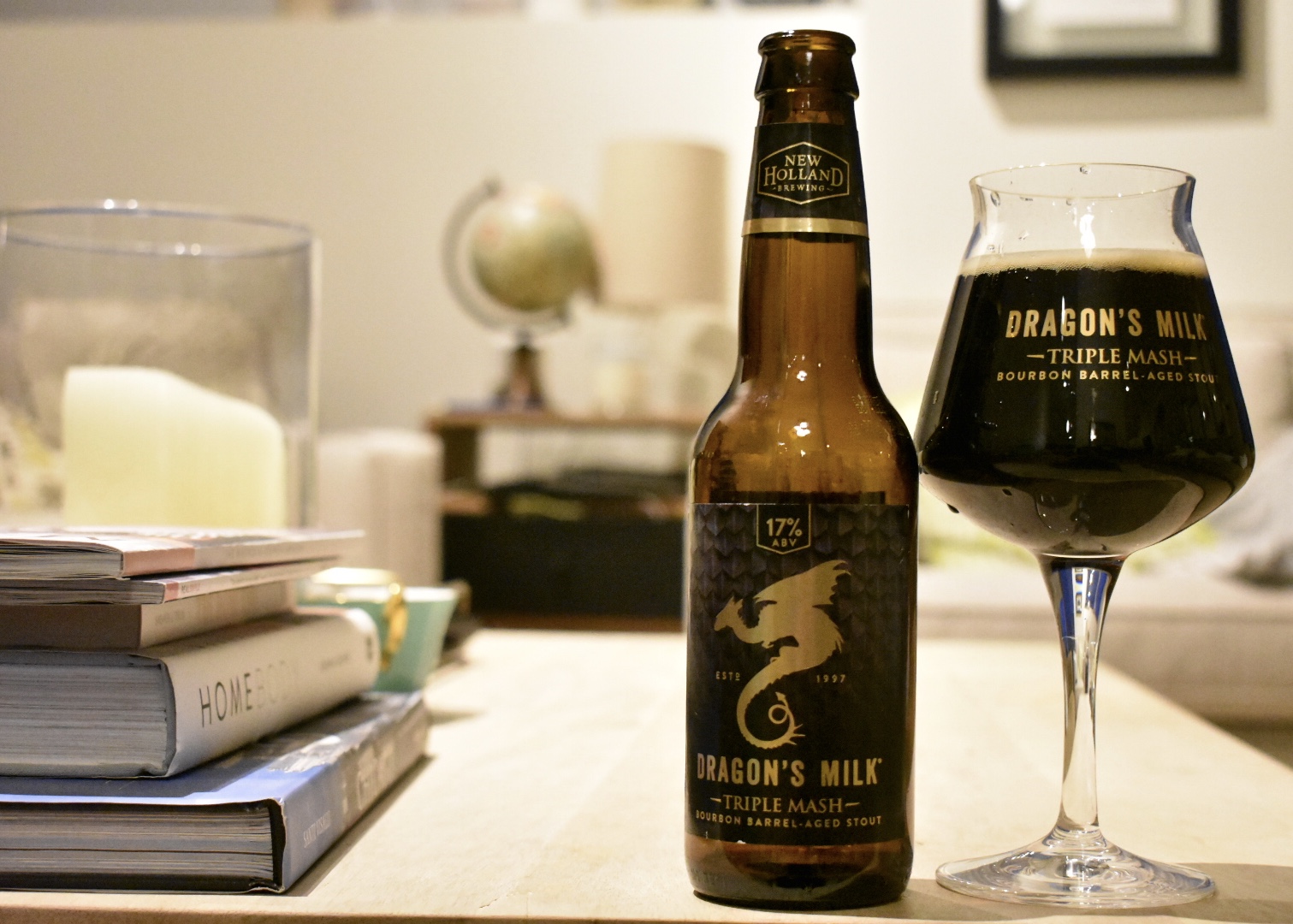 Mashing is how you start the brewing process. I'm not a brewer so please forgive the simplicity of the definition, but it essentially is the process of taking enzymes to turn starches into sugars. At the end of the mashing process, you'll get wort which is how your beer gets a lot of its characteristics.
For Dragon's Milk Triple Mash there isn't really a secret how many mashes the beer goes through. But because the brewery does three separate mashes you're starting with a much higher gravity beer and with some additional sugars added during fermentation this behemoth of a beer comes in at 17% ABV.
When a beer's ABV ends in the word "teen," it should definitely raise an eye. This beer's ABV is over 4x higher than your standard Miller Lite. These beers are hard to get right because you have to balance the alcohol with the typical flavors you'd come to expect out of a stout.
Make no mistake, Triple Mash is incredibly boozy and hot and will appeal to a specific type of beer drinker. If you're looking for a nice sweet pastry stout you're in the wrong place.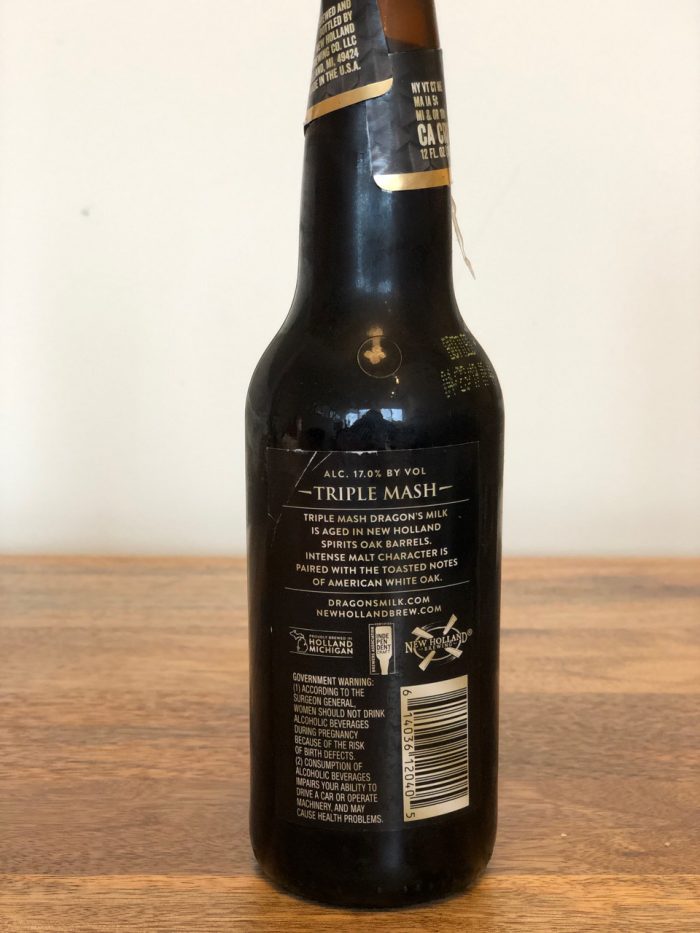 This beer ages for one year in New Holland Spirit barrels. So, on the nose you get big notes of bourbon with just a slight hint of chocolate. Bourbon lovers will be instantly drawn to this beer because the spirit is the focus of the beer.
The first taste doesn't actually match the smell in terms of heat from the alcohol. In fact, I thought it was very smooth for a 17% ABV beer but it's the late kick that snaps you back to reality and reminds you that this beer is big. Very big. A late burn trickles down your throat just a few seconds after that first sip. Again, if you're looking for a stout that features every bakery ingredient imaginable, this one isn't for you.
While there is a late burn, the beer is very well balanced. I'm not going to say this beer doesn't taste like a 17% beer because it does. I feel like when it comes to big ABV beers, maybe around 10-13% I often find myself commenting about how well masked the alcohol is. That's great for some beers where you want other flavors to come out like vanilla, maple, orange, or whatever other adjuncts you added, but in a beer like Triple Mash, it would be weird to say they masked the bourbon notes.
Coming in a 12-ounce bottle, this is a beer that is best shared. I drank one myself and found myself in a pretty good spot at about eight ounces; it's just a very heavy beer. If New Holland is going for the sharing approach then I'd keep it in the current format. However, we've seen the rise of smaller formats for big ABV beers with Saint Errant and Off Color putting their 10%+ stouts in eight-ounce packaging.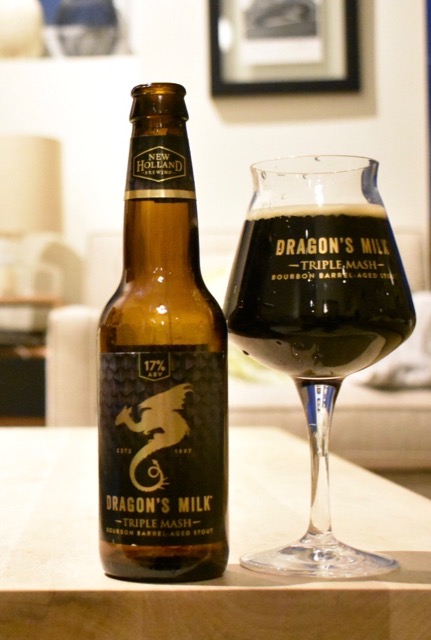 Obviously for sharing this isn't the ideal format, but if you're looking to have a relaxing night in and want a nice big beer, I'll take eight ounces any day.
I liked Triple Mash quite a bit. It's not an everyday beer, but a special occasion beer; much like a Bourbon County Rare, Black Tuesday or another gigantic stout. High ABV stouts are a testament to the diverse brewing landscape that exists today; and I'm a fan of innovation and experimentation.
The beer for this review was provided by the brewery.
Feature image courtesy of New Holland Brewing.
---