national parks Archives – PorchDrinking.com
September 1, 2020 | Katie Kalk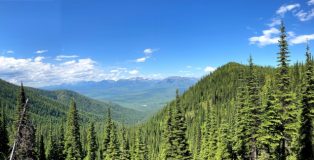 It seems like it was a lifetime ago when I was writing a craft beer guide to the freshly canceled SXSW Festival. The weeks continued to roll on and, like the majority of urban apartment dwellers, my partner and I felt cooped up with nothing but canceled plans to keep us company. At the end of May, after hearing that my husband and I would both be working remotely at least until the end of the year, we packed up the pup and left Austin, TX.
It had been a long time since my last road trip and much had changed. We headed north to escape the Texas heat and barren landscape. On this trip, masks and hand sanitizer were our new road trip essentials; we stayed at AirBnBs whenever we could and restricted our indoor activities to buying groceries. And after two months on the road, our trip took us to Glacier National Park and Kalispell, MT, a little town with some sizeable beers, like at Sacred Waters Brewing Co.  
March 29, 2017 | Holly Gerard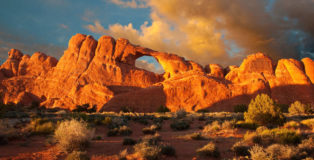 (Feature image courtesy of Utah.com)
Last summer the National Park Service celebrated it's 100th Anniversary. With summer coming up quickly it's time to start planning an adventure to your favorite National, don't you think? The National Parks may be "America's Best Idea", but guess what America's second best idea is. Hint: It's beer. Celebrate our beloved parks with our beloved beverage, with this Ultimate 6er to guide you! I'd also encourage you to also to make a donation in your favorite park's honor, as you crack open one of these brews!