No Comments
Sacred Waters Brewing Co. | Guts 'N Grit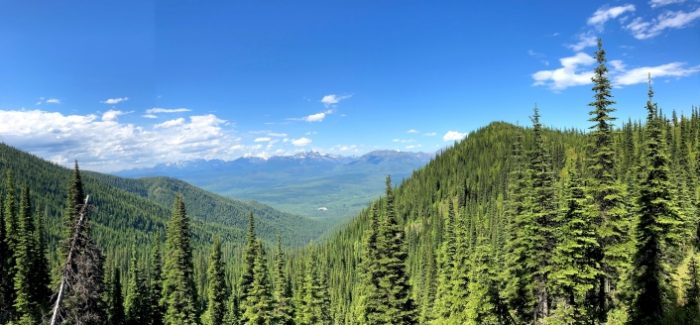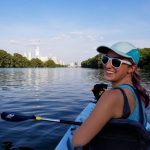 It seems like it was a lifetime ago when I was writing a craft beer guide to the freshly canceled SXSW Festival. The weeks continued to roll on and, like the majority of urban apartment dwellers, my partner and I felt cooped up with nothing but canceled plans to keep us company. At the end of May, after hearing that my husband and I would both be working remotely at least until the end of the year, we packed up the pup and left Austin, TX.
It had been a long time since my last road trip and much had changed. We headed north to escape the Texas heat and barren landscape. On this trip, masks and hand sanitizer were our new road trip essentials; we stayed at AirBnBs whenever we could and restricted our indoor activities to buying groceries. And after two months on the road, our trip took us to Glacier National Park and Kalispell, MT, a little town with some sizeable beers, like at Sacred Waters Brewing Co.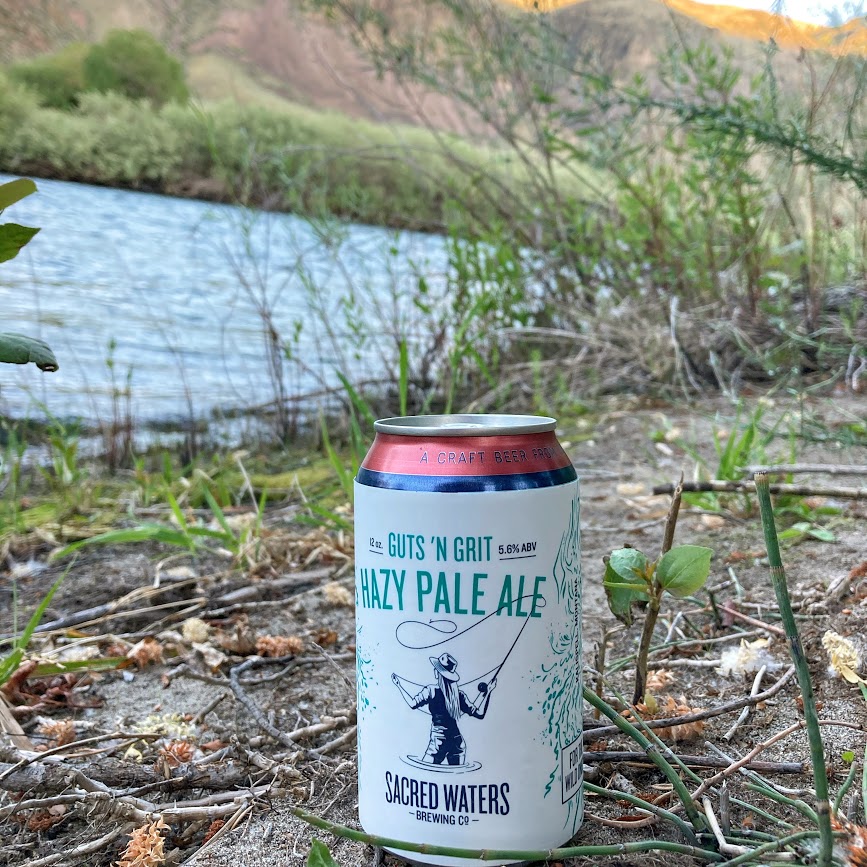 Typically in June, the majority of Glacier National Park is closed due to snowfall. Glacier National Park is more restricted this year than normal with the COVID-19 restrictions of the border to Canada being closed and the Blackfeet Nation closing the east entrance to the park. Despite never making it past Avalanche, the trip was worth the drive. We spent our days hiking the Huckleberry Lookout Trail and then recovering with a beer by Lake McDonald. Montana, it turns out, produces some showstopping beers.
We stayed outside of the west entrance of Glacier in the adorable town of Kalispell. If you are fortunate enough to visit Kalispell there are two "must-dos" in addition to the park. One: Visit the Kalispell Art Center (or the KALICO). They consistently run events, both in-person and virtual, bringing in local artists and musicians. Attend an event if you are in town to experience Montana's art culture with some of the nicest people you'll ever meet. Two: Visit at least one of the town's outstanding breweries. 
Kalispell has a population of around 20,000 people. Despite its small size, it boasts six breweries, three distilleries, three wineries and a cidery. I highly recommend Bias Brewing in downtown Kalispell for both exceptional beers and terrific noodle bowls with fiery huckleberry sauce. Another tremendous brewery is Sacred Waters Brewing Company, located a little outside of town. A woman-founded brewery inspired by the great outdoors, Sacred Waters Brewing made me want to rent a pair of waders and try to learn how to fly fish. Just remember to get your last pint before 8 p.m., which is Montana's state-legislated last call for breweries. 
One of Sacred Waters' excellent year-round beers is Guts 'N Grit. Guts 'N Grit is an unfiltered English Pale Ale which checks in with a middle-of-the-road 5.6% ABV, meaning that it's a mountaintop reward while keeping you safe on the trip back down. Guts 'N Grit has very low bitterness and contains flavors of melon and other juicy, non-citrus fruit. Slightly sweet, with little to no malt profile, this beer is a mild, hoppy Pale perfect for enjoying during Montana's long summer nights. 
https://www.instagram.com/p/CCr38X4DoSb/
Touring around New Mexico, Colorado, Montana, Wyoming, Idaho and Utah, we saw stunning scenery in our National Parks, National Monuments and other protected wild places. I haven't felt much in the way of patriotism these last few years. However, by being forced to stay in my own country and seeing so many of America's National Parks, this began to change. America's great ideas come in all different sizes. From the 3,472 square miles of Yellowstone to a single can of innovative American beer, we still have so much to be proud of in these dark times. 
---