new Archives – PorchDrinking.com
March 2, 2023 | Whitney Froelich 1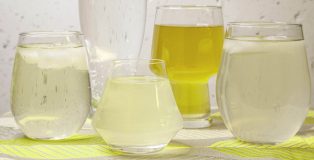 As the weather in some parts of the country is warming up, a bubbly, refreshing NA beverage is riding the shirttails of Dry January. Hop Water is sliding into a go-to position for many beer enthusiasts. Hop water, which is essentially dry-hopped carbonated water, provides that crisp punch of Lupulin flavor we love in IPAs without the carbs and alcohol—making it suitable to drink anytime, anywhere.
July 19, 2018 | Robert French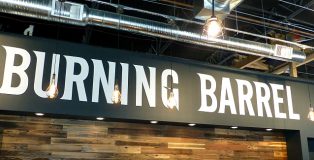 Burning Barrel Brewing is the vision of a father/son duo; Jack and Duncan Alexander. Jack, a longtime homebrewer, and Duncan are leading the way on the build-out of the brewery located within the Barrel District of Rancho Cordova, a city just east of downtown Sacramento. Rancho Cordova has embraced the "Maker Spirit" by creating its Barrel District, streamlining the process of opening a brewery — and more. The Barrel District currently includes six breweries, two distilleries, and one meadery.