#prost Archives – PorchDrinking.com
August 31, 2020 | Taylor Laabs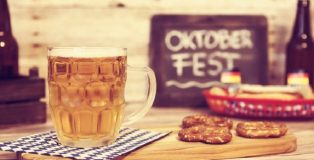 While the actual Oktoberfest celebration in Munich, Germany, is canceled, Festbiers that celebrate the famous Bavarian tradition continue to pop-up on local store shelves across America. While some people may complain of an increasingly aggressive seasonal creep, I'm just happy to have a crisp Festbier in-hand to celebrate the latter stages of summer. While my ticket to Munich may be refunded and I won't be donning lederhosen and dancing on tables — at least not this year — I still plan to celebrate Oktoberfest from my own home. To find out how others are getting into the spirit of the beer season and to offer tips on how to celebrate Oktoberfest while maintaining social distancing, I asked the brewers. 
September 9, 2019 | Katie de la Rosa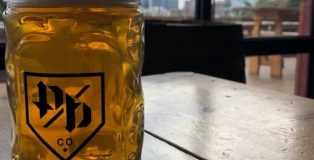 It's a sunny day in Denver, and it's hot—like, record-breaking hot. The raging misters on the patio of Prost Brewing are creating a fog that veils the normal view of the Mile High City's skyline, obscuring one of the main perks of this taproom location but providing a necessary reprieve in this unprecedented September heat.
It's this heatwave draping much of the American West this summer that has created a conundrum of sorts for craft beer drinkers in this part of the country. This month on the calendar denotes not just the early days of autumn, but a perhaps more important, even more special, time of year for craft connoisseurs: Oktoberfest season.