No Comments
Prost Brewing | Helles Lager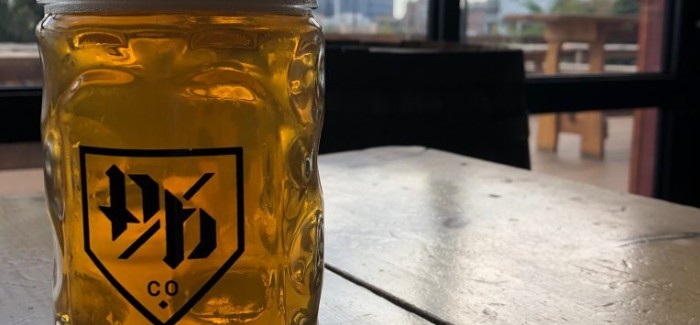 It's a sunny day in Denver, and it's hot—like, record-breaking hot. The raging misters on the patio of Prost Brewing are creating a fog that veils the normal view of the Mile High City's skyline, obscuring one of the main perks of this taproom location but providing a necessary reprieve in this unprecedented September heat.
It's this heatwave draping much of the American West this summer that has created a conundrum of sorts for craft beer drinkers in this part of the country. This month on the calendar denotes not just the early days of autumn, but a perhaps more important, even more special, time of year for craft connoisseurs: Oktoberfest season.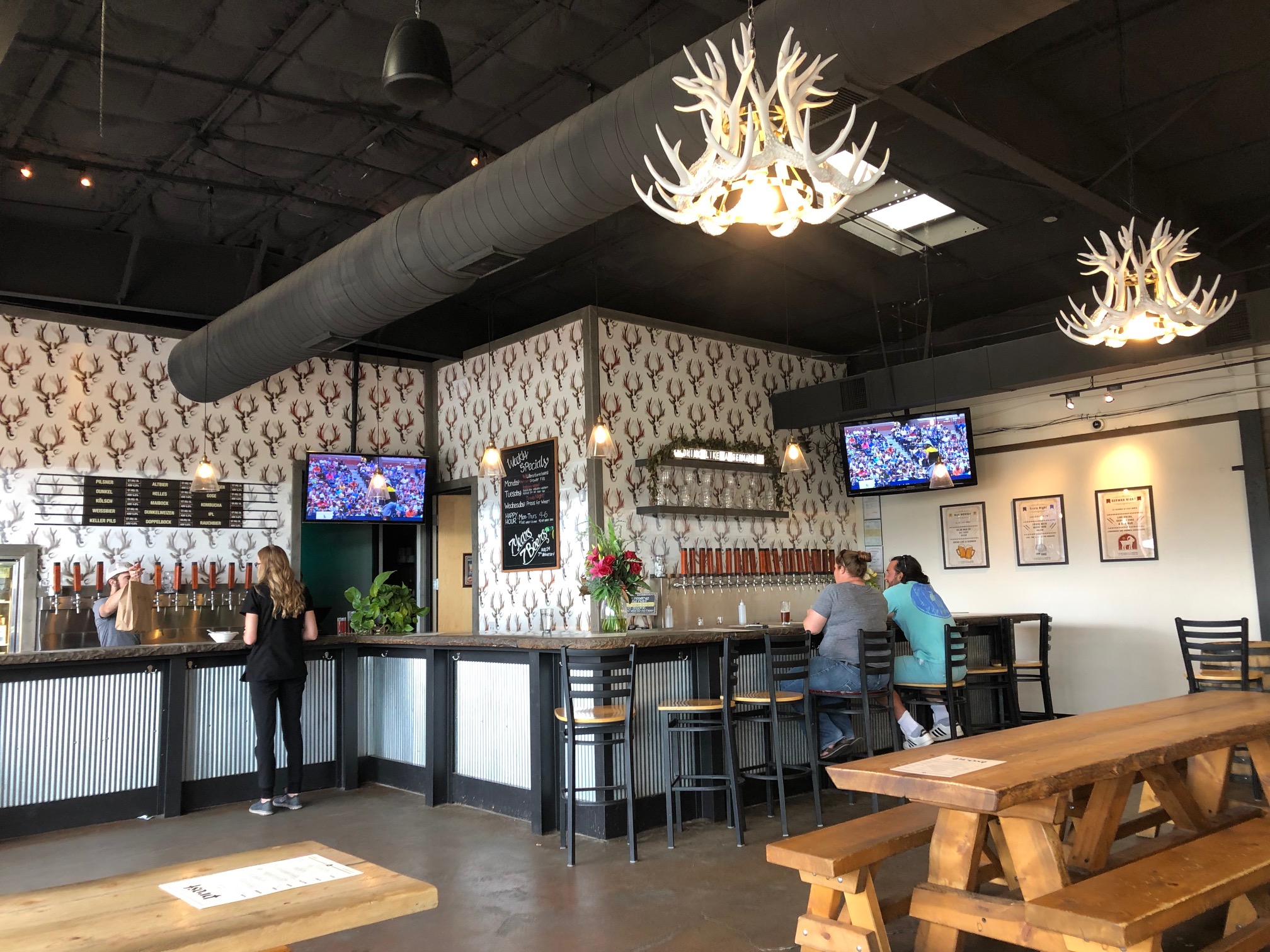 But dang, does a thick, biscuity Marzen sound heavy on the tummy in this weather. Heck, even Prost's own menu describes its Marzen—which briefly debuted at the brewery's recent 7th anniversary party but will be fully released later this month—as "Rocky Mountain autumn in your glass" and explains that it's "brewed to be enjoyed as the high-mountain nights turn cold and the trees become awash in autumn colors." So, can the consumer defy seasonal and societal expectations to knock back a rich, malty Lager by the liter in this weather?
At Prost? Yes. Yes, the consumer can. And at this brewery's original taproom, the consumer absolutely should.
Enter Prost's Helles. Light and sessionable, it registers at 4.8% ABV with a friendly and approachable crispness. Its Pilsner malt is decidedly less dark than its Vienna and Munich malt counterparts often found in Marzens, and it feels it, too. Its initial sweetness isn't too intimating, either. The softness of the mouthfeel and body doesn't sacrifice flavor; and as a whole, it's considerably well-balanced between its slightly notable hop profile and abundant malt character from sniff to sip.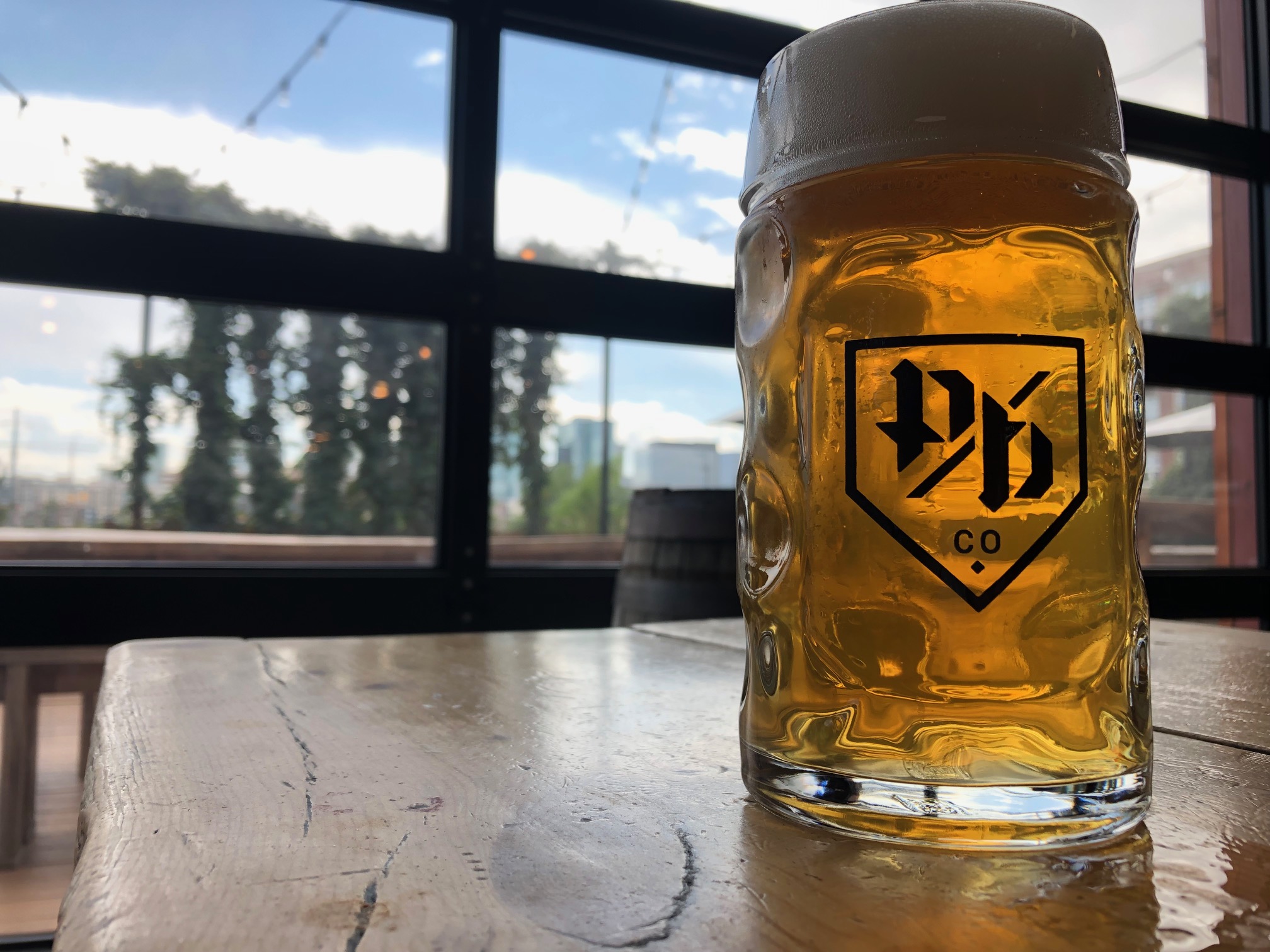 Currently, Prost, which operates a second taproom in Fort Collins, Colorado, has no shortage of thicker, darker beers in its arsenal. A quick glance at the menu above the mahogany tap handles lists a Dunkel, Dunkelweizen, Doppelbock and Vienna, two of which are year-round selections like the Helles. Drinkers here at Prost, whether in September or in the months that are supposed to be this warm, need not reference the calendar for what they want to drink. To drink like a German, like the marquee above the bar suggests, ultimately knows no season.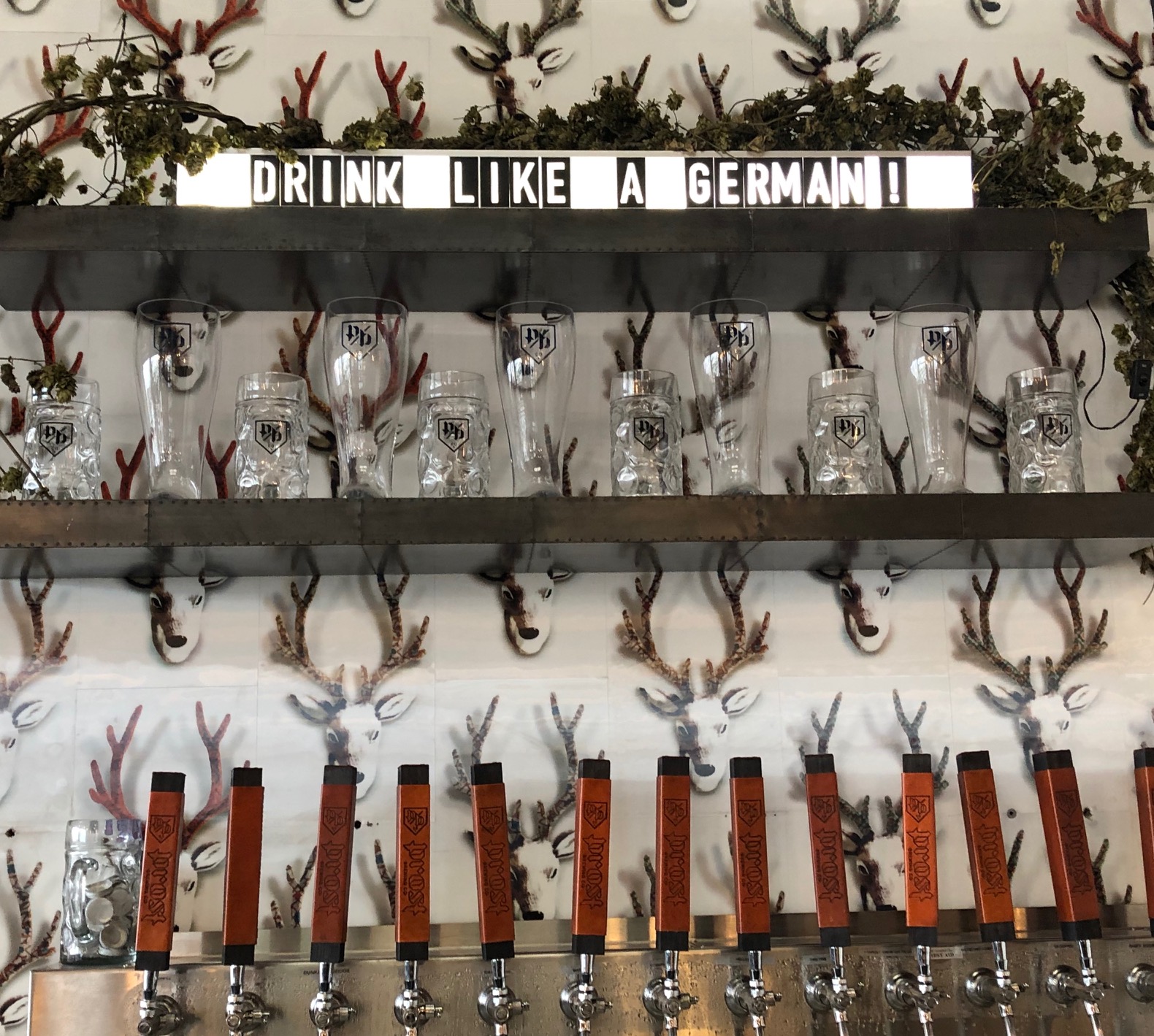 But when the red on the Thermometer is creeping toward triple digits in September, remember the holy Helles—a delectable, crisp offering from Prost that satisfies the palate, quenches the Lager craving, and feels comfortably cool on your tongue and warm in your belly all year long.
---