#recycling Archives – PorchDrinking.com
February 22, 2021 | Taylor Laabs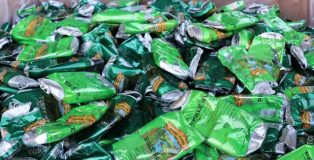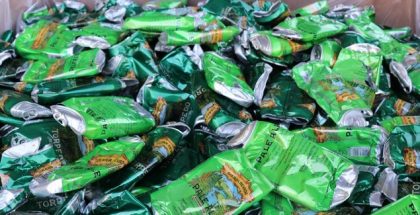 Sustainability is an integral part of the corporate talktrack these days, with big and small corporations alike sharing their commitment to sustainable business practices and production habits. The craft beer industry is an area of the market that has always tilted towards sustainability, as brewers big and small continue to reap the benefits of growing and using ingredients and energy produced on their premises. Revolution Brewing's savory Honey Jacket Barleywine uses honey harvested from bees that reside on the roof of their production facility. Some go as far as producing their own energy via solar panels. Brewery Vivant's solar program, which includes a 54-kilowatt solar system and 192 solar panels, produces 20% of the facility's energy needs. 
With commitments to sustainability and renewable, clean energy sources becoming a bigger and bigger area of focus for craft breweries, here's a look at three new pledges from big name breweries that signal craft beer's ongoing commitment to existing constantly while leaving the world a better place than they left it. 
May 23, 2016 | Chelsea Mitchell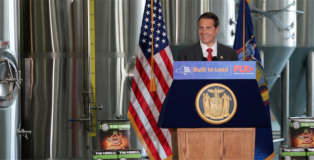 Governor Cuomo aims to modernize New York's craft beverage law, Community Beer Works pays to get Budweiser off of the streets, and new 6-pack rings may save ocean wildlife. We know you've been craving these hard-hitting craft beer news stories and we're here to quench your thirst. Get the details of the industry scoop with this edition of the Weekly Growler Fill.