No Comments
Craft Breweries Continue Commitment to Sustainability, Solar Energy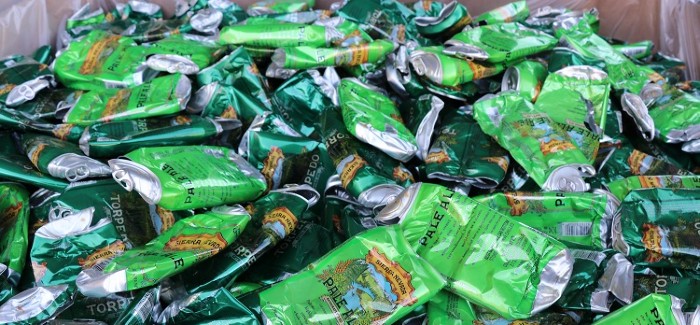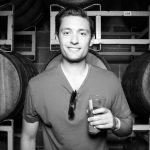 Sustainability is an integral part of the corporate talktrack these days, with big and small corporations alike sharing their commitment to sustainable business practices and production habits. The craft beer industry is an area of the market that has always tilted towards sustainability, as brewers big and small continue to reap the benefits of growing and using ingredients and energy produced on their premises. Revolution Brewing's savory Honey Jacket Barleywine uses honey harvested from bees that reside on the roof of their production facility. Some go as far as producing their own energy via solar panels. Brewery Vivant's solar program, which includes a 54-kilowatt solar system and 192 solar panels, produces 20% of the facility's energy needs. 
With commitments to sustainability and renewable, clean energy sources becoming a bigger and bigger area of focus for craft breweries, here's a look at three new pledges from big name breweries that signal craft beer's ongoing commitment to existing constantly while leaving the world a better place than they left it. 
Firestone Walker
Paso Robles-based Firestone Walker's ability to stay in business for over 25 years stems from their ability to think ahead and project beyond their current reality to meet the needs of tomorrow. Earlier this year, Firestone Walker marked the celebration of their 25th anniversary in business with a new sustainability focus: Brewing for Tomorrow. Their new sustainability initiative breaks down into three categories: clean energy, water conservation and waste elimination. 
Brewing requires a lot of water. As one of our most precious resources in California, we view water conservation as a vital responsibility for the health of our environment and communities. Learn more about our sustainability efforts, https://t.co/AkSywCeMQ5. pic.twitter.com/qkYknD7vrQ

— Firestone Walker (@FirestoneWalker) February 17, 2021
One very tangible realization of this commitment is the recent launch of the brewery's massive new 9.7 acre solar array, which is now one of the largest on-site solar setups in the craft beer industry. Thanks to the new solar array, the majority of Firestone Walker's beer will now be brewed with California sun. The brewery's solar program and ongoing focus on sustainability will offset more than 3,000 metric tons of carbon emissions typically produced during the brewing process. 
BrewDog
International brewing giant BrewDog is putting a slight twist on its sustainability initiative. Instead of tying their sustainability efforts to brewing production, they're incorporating it into beer sales through their new Buy One Get One Tree initiative. 
Through the new partnership with The Eden Project, BrewDog aims to plant one tree for every four-, six- or twelve-pack of a single style purchased, including their NA beers. The end goal is to plant one million trees, which ladders up to their larger sustainability initiative of making the world a greener place. To have a tree planted, drinkers need to enter in the code found on the bottom of their BrewDog can at brewdog.com/tree.
🌲Buy One Get One Tree!🌲

For all of 2021, every multi-pack of BrewDog plants one tree.
After buying your beer, just go to our website and enter the code to plant your own tree.

Find out more here – https://t.co/uOzfkTS7Pn pic.twitter.com/LmjtMXDjvz

— BrewDog (@BrewDog) February 5, 2021
"This ground-breaking project is just the beginning, and BrewDog will continue to be the catalyst for change, putting the planet first and leading the way for businesses to make a positive impact on our planet,"  said James Watt, co-founder and CEO of BrewDog.
The recent announcement builds off news from last year that BrewDog had become the first carbon-negative international beer brand in the world. To get to that carbon-negative threshold, BrewDog worked closely with leading scientific advisor Professor Mike Berners-Lee from the University of Lancaster to overhaul their business operations, brewing methods, energy supply and distribution efforts. 
"At BrewDog, we place a big emphasis on sustainability because the scientists have spoken and the consensus is clear: we are sleepwalking off the edge of a cliff. So, we as a society need to band together and confront the urgent carbon problem before a bigger catastrophe ensues — and we want BrewDog to be a catalyst for that change in our industry in beyond," said Watt
Sierra Nevada
The storied American craft brewery's influence is felt from coast to coast, thanks to its nationwide distribution channels and it's brewing outposts in both California and North Carolina. Sierra Nevada is expanding its sustainability influence in the East Coast market through the creation of the Western North Carolina Brewing Recycling Cooperative, which they formed in partnership with the American Recycling of Western North Carolina. 
The cooperative, along with the creation of a new recycling drop-off site near their Asheville brewing outpost, represents the nation's largest brewery recycling cooperative to date and will help create vital recycling infrastructure for the region's 80 breweries. Instead of sending their brewing industry waste to a landfill, these local breweries now have the option to recycle their waste instead. 
No matter where your adventures take you this weekend, count us in. pic.twitter.com/14oEWXmGxc

— Sierra Nevada Beer (@SierraNevada) December 5, 2020
Other notable participating breweries in the effort include Asheville Brewing Co., Bhramari Brewing Co., Buchi, Burial Beer Co., Catawba Brewing Co., Hi-Wire Brewing, New Belgium Brewing Co., Wicked Weed Brewing, and Zillicoah Beer Company. 
According to Sierra Nevada's Sustainability Program Manager Leah Cooper, the new recycling co-op and ongoing commitment to sustainable brewing practices reflect the deeper values Sierra Nevada has held for decades. 
"Sustainability has been a core operating philosophy at Sierra Nevada for more than 40 years. We recognize that our success as a business is directly tied to the environmental, social, and economic resiliency of the communities where we live and work. The co-operative is one example of how we can extend those values outside our brewery walls," said Cooper. 
If you know of a brewery doing great things in the sustainability space within your community, drop me a note in the comments below. Cheers!  
Feature image courtesy of Sierra Nevada Brewing Company
---