seasonal beers Archives – PorchDrinking.com
October 18, 2018 | Kurt Bevilacqua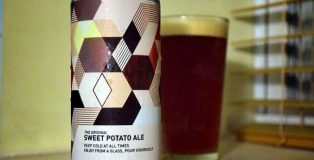 The fall brings in a welcoming change as the leaves start to transform into vibrant colors before they gracefully fall to the ground here in the Northeast. Stepping out for fresh air, it noticeably has become crisper as it wisps by. And with everyone ironing their favorite flannels before heading out to enjoy the festive activities of the season, there is another phenomenon that lets you know that fall is upon us: beer shelves lined with various options of pumpkin ales.
But amidst the sea of pumpkin beers, the Pennsylvania-based Vault Brewing Company ventured off on their own quest to ring in the season with its Sweet Potato Ale, which gives beer drinkers a switch from the world of pumpkin-everything and celebrates another savory food that accompanies this time of year nicely.
August 27, 2014 | Kathleen Morton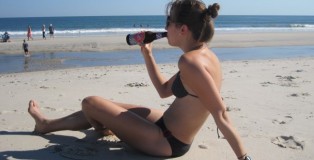 Fellow PorchDrinking staff member Joshua Kan started the discussion about a week ago. His story goes a little like this.
A friend of mine just posted this status:
"Boycotting pumpkin beers and pumpkin spice coffees until it's OFFICIALLY fall. One season at a time guys. Don't be a Walmart."
Thought it was a pretty interesting topic. What are your thoughts on drinking seasonal beers out of season?
Read More