#singlehop Archives – PorchDrinking.com
March 31, 2021 | Kindsey Bernhard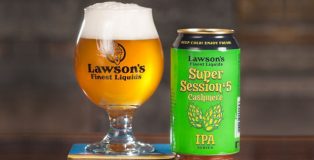 The marketing trend of low-calorie, low-carb, low-ABV India Pale Ales continues to gain popularity and prominence in craft beer. While breweries are just now creating recipes for these types of IPAs, Lawson's Finest Liquids has been way ahead of this trend since the launch of their Super Session Series in 2015.
September 24, 2013 | Andy Hagemann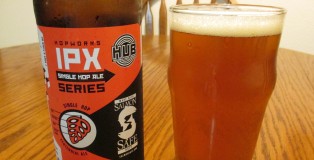 As I sit here sweltering on an unseasonably hot Oregon day, I feel like the beer gods have smiled on me. In my hand is a HUB (Hopworks Urban Brewery) IPX Single Hop Series brewed exclusively with Centennial hops. Unlike many of the intense, resiny IPAs that I am used to drinking that test the limits of my taste buds, this one is quite refreshing and definitely the right choice for a scorcher of an afternoon. At only 6% ABV and 60 IBUs, it is also very sessionable. I wish I had more bottles!